---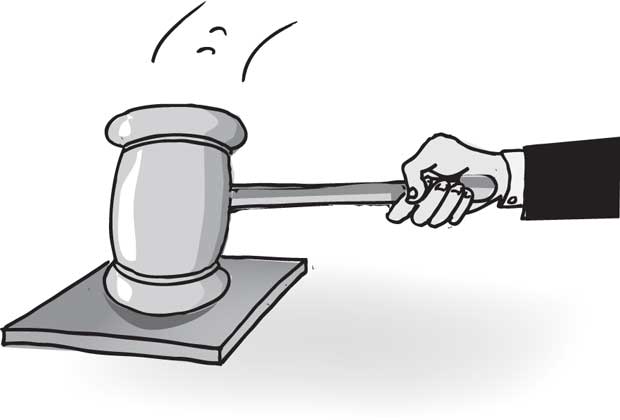 At a national and international level, important factors such as the restoration of judicial independence, the independence of the police and the rule of law have been important factors in restoring Sri Lanka's image and relationships for more trade and aid. However, certain parties or groups appear to be trying to undermine this or make it a political drama.

One such case is the arrest and remand, since January,of National Freedom Front leader and parliamentarian Wimal Weerawansa. The charge is that while he was a Minister in the Rajapaksa regime he had misused about 40 government vehicles and thereby caused a loss of about Rs.90 million. Mr. Weerawansa is alleging his arrest and remand are acts of political revenge. Based on this he and his joint opposition appear to be producing political drama after drama and at times are getting far too much publicity for it.

Earlier this month, Mr. Weerawansa walked into parliament proudly displaying his handcuffs and later there was a ceremony to mark his 47th birthday. The guests included former president Mahinda Rajapaksa. The same week a major controversy erupted over the appeal made by the NFF to function as an independent party in parliament. Speaker Karu Jayasuriya after consultations with party leaders including the Sri Lanka Freedom Party's senior vice President Nimal Siripala de Silva, disallowed the appeal on the basis that the NFF had contested the August 2015 general election on the United People's Freedom Alliance ticket. The Speaker's ruling caused pandemonium and behaviour that bordered on hooliganism. Eventually the Speaker imposed a week's suspension on joint opposition leader and veteran parliamentarian Dinesh Gunawardena.

This week we saw a new episode in the Weerawansa political drama. On Wednesday he announced he was launching a hunger strike to protest against what he saw as political revenge. On the sidelines Mr. Weerawansa's teenage daughter who also joined in going on a hunger strike herself has now been admitted to hospital.

Justice Minister Wijedasa Rajapakshe referring to the issue in Parliament on Thursday made it clear that the President, the Prime Minister or the law and order Minister had nothing to do with Mr. Weerawansa's arrest and remand. That is how it should be because the police, its investigative units and the judiciary are independent and there is no need for them to even inform government leaders of their decision to arrest Mr. Weerawansa. It is also clear that the Magistrate Courts or the High Courts should not and do not act on any political guidance or influence though it is known to have happened even in the Supreme Court during the worst days of the former regime. The courts are now independent and take decisions on evidence placed before them by the police, prosecuting counsel and the defence counsel.

On Friday, Mr. Weerawansa's lawyers made another move to get him out on bail. They went to the Fort Magistrate's Court, this time citing Mr. Weerawansa's daughter's admission to hospital as the reason for bail. Some legal analysts are calling it a fast move.

Whatever be the case, we urge government and opposition party politicians to respect the independence of the judiciary, the police and the rule of law. This is one of the pillars of democracy and provide the checks and balances for the democratic process to work well. Mr. Weerawansa and other politicians need to be made aware that if other remanded prisoners also decide to go on hunger strikes demanding bail, the law might become a fasting ass with little more than skin and bone.

With media independence also restored to a large extent, media groups need to be aware that rights are linked to responsibilities and if we fail in our responsibilities we might have to forfeit our rights. Therefore, there is a need to ensure that there is no abuse of media freedom by giving far too much publicity to what happens outside a court of law or commission of inquiry while giving little publicity to more important matters that are taken up in these cases. If populism or any form of extremism is bad in politics so is it for the media and we need to maintain ethics and principles and be the voice of voiceless while campaigning for justice and equality.