---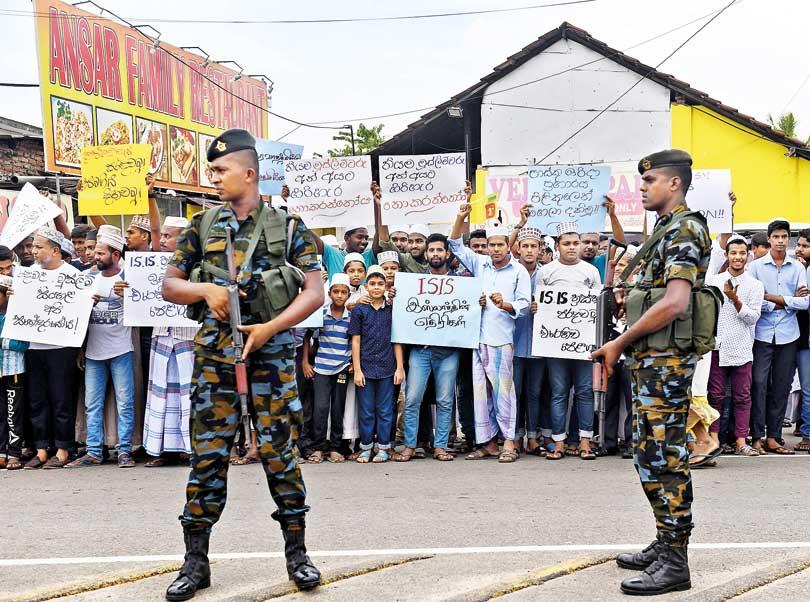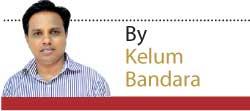 The death fast staged by MP Ven. Athuraliye Ratana Thera brought about a dramatic turn of events in politics. Ven. Ratana Thera, who had been confined to the political fringe, cashed in on the latest wave of anti-Muslim sentiments triggered by the serial bombings on Easter Sunday, and demanded the sacking of three top Muslim politicians over their alleged links with terrorist suspects- Industry and Commerce Minister Rishad Bathiudeen, Western Province Governor Asath Salley and Eastern Province Governor M.L.A.M. Hisbullah.
The death fast inflamed tension in the country, and people held demonstrations in various towns and cities in the country in support of Ven. Ratana Thera's exercise. By noon on Monday, succumbing to the public pressure, the two governors resigned from office, and Ven.Ratana Thera ended his fast. Within hours after that, things took a dramatic turn when nine Muslim Ministers –four Cabinet ministers, four state ministers and a deputy minister- relinquished ministerial posts in a move that took many by surprise. Along with these ministers, the Government's Muslim MPs such as Mujibur Rahaman, who didn't hold ministerial portfolios, also stood in solidarity with them at the subsequent press conference to announce the radical step.
It was quite puzzling for many to fathom as to why some Muslim Ministers who do not face charges and are seen as moderates stood shoulder to shoulder with those accused of wrongdoing.
It is no wonder that the allegations made against Minister Bathiudeen, Hisbullah and Salley are legitimate to be investigated. Tension prevailed as a result of their presence in the country. It was snowballing to a point of eruption, even on the slightest instigation.
President baffled
It baffled not only ordinary people, but also President Maithripala Sirisena as to why the Muslim MPs, not tainted with allegations, also took a collective decision. It is interpreted as an expression of their solidarity with their colleagues albeit differences. It does not sound to be a wise move because it would lead to further polarization of people on communal lines. Even the MPs, who were seen as moderate politicians so far, would now be lumped up together with those accused of aiding and abetting extremist activities.
According to reports, the President remarked during Tuesday's Cabinet meeting that it was a step literally far more dangerous than Easter Sunday's bomb attacks. The President is well aware of implications of this move. It goes against the grain of the principle of fostering unity among the communities.
Undoubtedly, it will exacerbate the polarization of the communities at a time when reconciliation is a topic much talked about. Ahead of the national elections, such polarization would reflect electorally. Come what may, further digging throws light on the circumstances that led to such a collective move by the Muslim politicians.
We all know that even the smallest incident in an isolated Sri Lankan village can be recorded and shared online for mass viewership, stoking widespread violence and counter-violence
ACJU prevails
According to reports, Minister Bathiudeen wanted to quit portfolios along with five MPs of his party All Ceylon Makkal Congress(ACMC) representing the Government. However, All Ceylon Jammiyathul Ulama (ACJU), the apex body of Muslim clerics in the country, held talks with the Muslim politicians representing the Government and prevailed upon them to stand united. It resulted in the Muslim MPs who don't have any allegation against them to join hands. The demerit of the decision is that it would polarize the communities further. But, these politicians would gain electorally within their own community at this hour.
Now, their support is crucial for the UNP-led Government's stability in Parliament. So, they can leverage their power now to achieve some goals. Now, they can exert the Government to expedite investigations into the incidents of recent violence targeting Muslim owned shops. Also, they can also influence certain legislative work of Parliament which is now planning to unify certain personal laws in a bid to de-radicalize Muslims.
Besides, these Muslim MPs have taken this action as a populist move in the eyes of their people.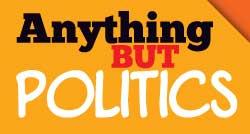 They took the decision after a careful calculation of the situation. First, these MPs attended the UNP parliamentary group meeting. The UNP made a general request for them not to quit. They left, but the doors are still open for them. The UNP, as the governing party, has decided not to nominate a fresh set of names to be appointed as ministers in place of those who relinquished office. It is plausible that these MPs would return to the Cabinet fold once restiveness subsides in a month or two. Until such times, their posts will be kept vacant.
The series of bomb attacks on Easter Sunday are a gigantic challenge for the country in no uncertain terms. The damage, caused both in terms of quality and quantity, is in epic proportion.
But, the subsequent reactions - communal violence in isolated pockets of the northwestern province and hate mongering- changed the narrative to a new direction with possible international repercussions. Actually, the harassment of Muslims has caused consternation to the Islamic countries which are widely seen as traditional friends and allies of Sri Lanka.
But, they will become heroes before their constituents
An Islamic ambassador says even Taliban can observe harassment of Muslims here
The envoys, representing these countries in Colombo, approached President Sirisena after an Iftar party he hosted on Monday evening. They raised concern about the harassment of Muslims, and asked him to contain the tense situation before it spins out of control.
Otherwise, they said it would be unhealthy. In fact, one ambassador warned that the Islamic terrorist groups, other than the ISIS, would also take note of developments in Sri Lanka as far as victimization of Muslims was concerned. He said even the terrorist outfits such as Taliban could observe what was happening here.
They also inquired about General Secretary of Bodu Bala Sena Ven. Gnanasara Thera who received a presidential pardon from jail and is accused of hate mongering now. The President reportedly told them that it would not be easy for any Sri Lankan leader to take action against a saffron-clad personage. The official line taken by the Organization of Islamic Countries (OIC) is reflected in the joint statement issued subsequently.
The joint statement of the Ambassadors and the High Commissioners of the OIC Countries in Sri Lanka said, "Communal violence targeting Muslims in Sri Lanka has regional and global security implications. The developing situation over the past few days has been extremely worrying with regards to the safety and protection of the Sri Lankan Muslim community, including some foreign Muslim refugees. The lives and livelihoods of Muslims, including their local stores and large business establishments, are threatened by the prevailing conditions with unforeseen, dangerous consequences.
The Muslim community across Sri Lanka is deeply worried about the politically motivated intimidations and provocations, which President Maithripala Sirisena pointed out in his Iftar reception statement last evening.
We all know that even the smallest incident in an isolated Sri Lankan village can be recorded and shared online for mass viewership, stoking widespread violence and counter-violence. And the ongoing divisive, hate speech that demonizes and excludes the other hardly helps remedy this grave situation but worsens it, which should be a cause for our shared concern.
As longstanding friends of Sri Lanka, the diplomatic representatives of OIC countries promote peace, stability, and harmony among the people of Sri Lanka. And we encourage them to seek unity in diversity, which underpins the attractiveness of Sri Lanka as a tolerant and peace-loving nation with a heritage that fosters "doing no harm to others."
Therefore, we, the representatives of the OIC countries, urge the friendly Government of Sri Lanka to take every measure necessary to prevent communal violence and to take swift, stern judicial action against the perpetrators, regardless of their religious and political influence in the Sri Lankan society,".
It baffled not only ordinary people, but also President Maithripala Sirisena as to why the Muslim MPs, not tainted with allegations
Prime Minister Ranil Wickremesinghe held formal talks with Opposition Leader Mahinda Rajapaksa on Monday morning. The key members of the Government and the opposition participated in the discussion along with their leaders.
Finance Minister Mangala Samaraweera was late for the meeting. He arrived in the meeting saying, "Sorry, I am late by seven minutes,"
But, Rajapaksa disputed it when he said, "No, no, you are late by 15 minutes,"
The discussion centred around the economic situation of the country. MP Bandula Gunawardane, who accompanied Rajapaksa, brought out the grievances of importers and traders. He said Sinhala and Tamil traders had called on the Mahanayake Theras and apprised them of their plight.
Minister Samaraweera responded to Gunawardane on this matter.
"If they want their grievances addressed, they should have come to me as the Finance Minister. Otherwise, there is no use of engaging the Mahanayakes," he said.
There came the response from Gunawardane.
"Traditional, people call on the Buddhist clergy whenever they are facing a crisis. Those with regards for the local culture can only understand it," he shot back.