---

ong Zhongshu some 2000years ago, as Chinese historians believe, had advised the enlightened men at the time, against the Pursuit of Quick Success and Instant Benefits (PQSIB). It has however now been revealed that the majority in the modern times, approach life with a PQSIB mind-set. PQSIB is the most hackneyed phrase being used by the present-day Chinese. Let me discuss the positives by leaving out the few negatives.
Have the Chinese benefited from the PQSIB syndrome? Yes. Analysts believe that the Chinese culture compared to other cultures, at all levels in society, namely, employment, business, and government. Whatever the status, downward from the first citizen to the lowest, in every institution, processes are accelerated, unlike in other countries worldwide.
China has the longest continuing civilization and had once been the most advanced country in the world. Foreign invasions and domestic problems had plunged this country into turmoil. China thereafter had failed to make any headway to achieve progress for centuries. But how did it achieve rapid growth during the past several decades?
After the establishment of the People's Republic of China in 1949 by Mao Zedong, China, "The sick man of East Asia", marked a new era and re-emerged on the world's stage as a united and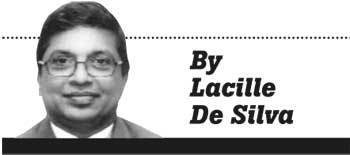 independent power. Initially, Mao's Communist regime, had become popular and achieved significant accomplishment by having established order and stability in Chinese society. Unfortunately, Mao rapidly plunged China into endless political turmoil. After Mao's death in 1976 and Deng Xiaoping's courageous and far-sighted policy reforms, China went through sweeping changes.
When Deng rose to power, being such a vast country, there had been complex issues full of contradictions. Deng introduced one reform after another and was not willing to turn back. He had insisted that they dropped the political ideology and called on the nation to embrace economic development as the top most priority. He also began to replace the old Soviet model of a centralized, planned economy with practices that were more characteristic of a market economy, such as competition, pricing based on supply and demand and incentives for good performance. He abandoned Mao's policy of self-isolation and introduced an "open-door" policy designed to encourage the inflow of foreign investment, technology, and managerial expertise into China. Deng called his new policies "Socialism with Chinese characteristics".
Deng's economic reforms have changed the country vastly for the better. China at present is a comprehensively transformed dynamic society. Nonetheless, the political system does not permit similar freedom as in the case of America even to-date. The Chinese however are much better off today than they were nearly four decades ago, both economically and politically.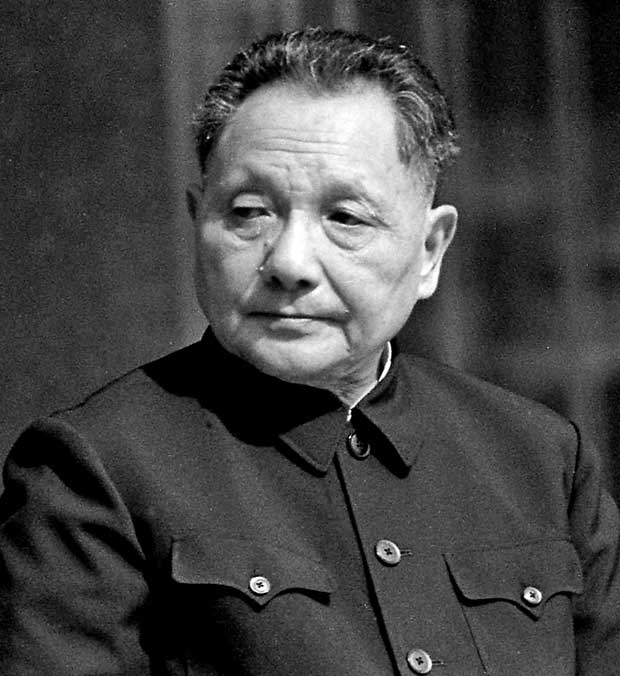 Deng Xiaoping
The average Chinese had been convinced that the reforms would lead to improve their living standards and achieve personal improvement. Reforms have now been introduced in socio-political areas too. They had increased investments in education, information technology and science. Universities in China presently are continuing to grow, changing and developing. Universities and colleges exceeding 2,000 boasts of a student population of more than six million.
These reforms had produced immediate material benefits that had been felt in their daily lives by the people in cities and distant villages. Subsequently, there had been strong support for reforms and the thrust by Deng leadership for effective reforms became a relentless nationwide pursuit of economic growth.
China's march towards economic reform had been greatly fuelled by strong leadership and popular support. Deng had no blueprint for reforms in China, unlike reforms undertaken in Russia and many other countries. Deng and his successors had always carefully chosen an incremental approach to push forward the reform programmes.
Deng had once said that the reform process was someone like a person who wanted to cross a river but was unsure of the depth of the river and before taking a step, he carefully uses his toe to gauge how deep the water is. Deng had said since there had been no precedents, reforming a country was a difficult task. However, according to Economists David Hale and Lyric Hughes, China's economy had simply "taken off".
He had always insisted that reform process should only proceed one step at a time. Deng had told the Chinese hierarchy that they should muster the support of the people only through improving the living standards; and that was the utmost priority. He had further ensured that economic reforms should be given precedence. Deng had also recognized that China's political system too had been flawed and hence a trial and error method had cautiously been tried.
"Deng had believed that the system that existed needed comprehensive modifications to prevent tragedies like the cultural revolution"

Deng had believed that the system that existed needed comprehensive modifications to prevent tragedies like the cultural revolution. He had therefore taken steps to eliminate the life-long tenure for Communists leaders and to establish the rule of law in China. During this period, the Chinese government also took stringent measures to crush the famous Democracy Wall Movement and launched a campaign to suppress numerous other demands. Simultaneously, Deng attempted to push through economic reforms instead of more radical reforms such as large scale privatization. They preferred the so called dual-track system. Under this system, the state permitted the development of the private sector and the use of market mechanisms, such as supply and demand to determine prices.
Deng thereafter had focused more on a systemic effort to formally accept private ownership as a legitimate part of the economy by building comprehensively a true market economy. He had encouraged the private sector to become the dominant force in China's growth. Deng gradually saw to it that necessary reforms were also carried out in the socio-political, labour, capital and real-estate market areas to provide a level-playing field to enable the flow of foreign investments and a strong competition to integrate China into the global economy.
The barriers to free trade had been removed, since China's entry to the WTO. China thereafter became a much sought-after country for foreign investment and trade. Since 1997, China had received more direct foreign investments than all nations except the United States. How did China become a world power? After two and a half decades of growth averaging more than eight per cent annually, China's economy by 2003 had become the second largest in the world. From 1990 – 2003 China's total exports had grown eight-fold. Changes had taken place almost every day. Having adopted progressive market-economic policies, within a few decades China has transformed itself to a global economic powerhouse. China thereby achieved status of a fully-fledged member of the international community having been able to return to the United Nations. China also got accession to the World Trade Organization. China now is the second-largest trade partner of the United States. China is also the largest creditor with US$1.305 trillion in the US in government securities. Internationally, China could now either help or hinder American foreign policy in the United Nations.
"Furthermore, our post-colonial leaders have been mired in the pursuit of selfish personal goals at the expense of broader national needs or interests"
Chinese for good reasons had considered the US as the most important country, not because it was the most developed economy with an un-rivalled military might and the country with the most advanced in science and technology. They had then believed that the American political system and the value system was their attraction. The mere fact that every year there had been tens of thousands of young men and women applying for visas to study in the United States proves a point in that regard.
I firmly believe if we also need to increase foreign investments to achieve economic growth to upgrade the living standards of the people. we could do that without making vast improvements in several key areas? We have so far not analytically studied why most of our overseas investors had to shut their businesses and leave the country. After having gone back, the reports they had issued are also causing untold damages to our country's reputation.
Our future descendants, no doubt will hold us responsible. Our leaders and their actions and policies had eventually carried this country to a disastrous plight. We now have a moral obligation towards our future generations. Scientists have proved that we run out of our resources including water. Furthermore, our post-colonial leaders have been mired in the pursuit of selfish personal goals at the expense of broader national needs or interests. Our infrastructure, public sector reforms to attract investors need vast improvements. For the past, several decades, only those in the corridor of power benefited and they had worked for their personal benefit because they have been selfish, repressive, corrupt and undemocratic. In other words, politics in Sri Lanka is the struggle for power and wealth – the use of depleted state resources for personal gain -- corruption. Why couldn't we adopt the 'PQSIB syndrome policies' in Sri Lanka for the benefit of Sri Lankan populace?