---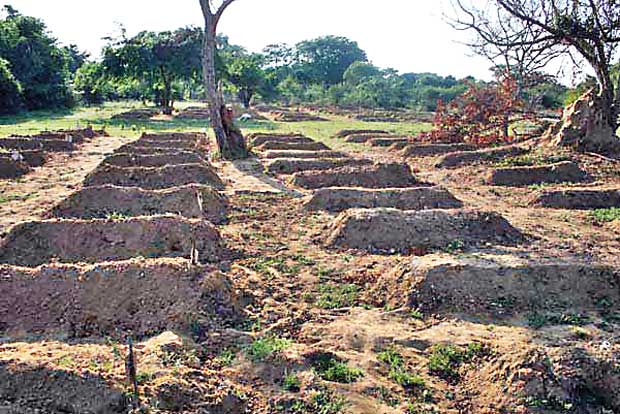 "Caste discourse is inevitably hijacked by chauvinist forces. Backward upper caste Tamil elites attempt to consolidate their social power through caste oppression"
In caste-ridden societies, dominant castes claim privilege through birth, but as evident from recent caste conflicts in Jaffna, death provides no relief from caste, and places of cremating the dead are also sites of caste oppression.
Since late last year, there have been increasing agitations against upper caste cemeteries located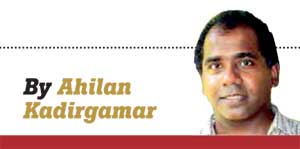 within oppressed caste villages. While many of these cemeteries were not used for years if not decades during the war, efforts to again start cremating in those cemeteries culminated in a significant protest numbering to hundreds in front of the Jaffna Bus Stand on May 13, 2017.
During the first two weeks of July, the situation has further deteriorated. In Thidatpulam village in Punnalaikadduvan North, the upper castes hurriedly forced a cremation to make a point. In Kalaimathi village in Puttur, a continual Satyagraha protest has been launched following the arrest of villagers strongly opposed to rebuilding a cemetery in their village.

Post-war re-consolidation
In Jaffna society, as with much of South Asia, caste was the predominant social structure. Furthermore, the unique demographics and small-holding landed relations of Jaffna, with the dominant Vellala caste constituting a numerical majority, characterised an extremely strong caste structure.
In the 1960s and into the 1970s, there was a powerful movement for temple entry by oppressed caste people excluded from caste-ridden temples, including the Mavittapuram temple, as well as determined struggles for equal seating in public spaces, particularly tea shops where oppressed caste people were humiliated. While these struggles led by the Communist Party, and at the cost of a number of activists' lives, did not eradicate caste, they were nevertheless a major blow to untouchability in Jaffna.
In the post-war years, with resettlement and return to village quarters, caste is re-consolidating through stealth in Jaffna. While caste is hardly discussed in public, subtle forms of caste exclusion characterise social institutions such as temples and community centres.
The economic conditions of the oppressed caste communities, who are often landless and depend on day wage labour, aggravate the dynamics of social exclusion. Oppressed caste village quarters are the last to receive rural roads, electricity and water supply, as caste exclusion is embedded in the workings of local officials. Furthermore, the most deprived oppressed caste children remain in the village schools, while other villagers who have the wherewithal send their children to urban schools. Thus many rural schools in Jaffna today consist exclusively of oppressed caste children, whose future is trapped in cycles and spaces of exclusion and depravity.

Cemetery struggles
Over the last year, such subtle form of caste exclusion, have become more visible through a series of caste confrontations around upper caste cemeteries located at the centre of oppressed caste villages. In October 2016, in Thidatpulam, the Vellala community from Punnalaikadduvan North attempted to reassert their control over a cemetery after decades. The Thidatpulam villagers, many of whom continue to depend on wage labour in the landed upper caste villages, refused the use of the cemetery, where a few families had encroached and built houses over the years. The Vellala leaders got hired sword-wielding gangs to camp out in the cemetery and attempted to build the wall around the cemetery.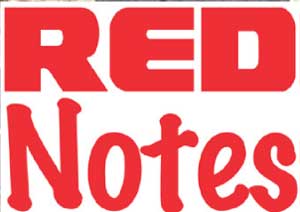 Eventually, the confrontation turned violent, and the community centre and reading room of Thidatpulam was defaced with used oil, even as the villagers claim bias by local officials and the police in not addressing their complaints. In the course of heated exchanges, the oppressed caste villagers were reminded by the Vellala perpetrators of the two young men from Thidatpulam who were murdered in 1982. The fear evoked by incidents over three decades ago reflect the depth of caste oppression and violence, which can haunt generations into the future.
"Such calls on officials to change the locations and character of cemeteries have fallen on deaf ears"

Starting in March 2017, a similar cemetery in Puttur has become the site of a major struggle. The people in this relatively larger Kalaimathy village, a left stronghold, are far more determined. The confrontations that ensued when the neighbouring villages, both upper caste and oppressed caste, attempted to cremate in a cemetery adjoining Kalaimathy village, has led to police action. Currently, 28 villagers were arrested allegedly of breaking the cemetery wall, remain in custody for over a week, and the villagers in recent days have launched a continual Satyagraha struggle to bring awareness to the issue of cemeteries amidst people's dwellings and are demanding that the Northern Provincial Council (NPC) address the issue.
The main grievance of these oppressed caste villages against such cemeteries are environmental concerns and health hazards as well as the social taboo and indignity they suffer when bodies are cremated in such proximity to their homes. The affected villagers claim that even animals run with body parts in these poorly maintained cemeteries, and the experience of cremations near their homes cause severe psychological stress, particularly to their children. Indeed, there are many more cemeteries isolated from people's houses that can be used instead. At the heart of insisting on cremating in these oppressed caste villages is an arrogant imposition of tradition relating to caste identified cemeteries, which have now become important caste markers.

Political response
Local officials are not immune from caste prejudice. In fact, the Pradeshya Sabhas, which in turn come under the NPC, have done little to address the problem. In fact, without proper maintenance, most of these cemeteries are environmental hotspots in a time when the spread of dengue is a serious concern.
A review and reduction of the large number of cemeteries in Jaffna could concentrate cremations in a few locations away from people's dwellings. The scarcity of land in Jaffna is another reason to limit such cemeteries, where such land can be used for housing and public spaces for social activities including as sports grounds.
Such calls on officials to change the locations and character of cemeteries have fallen on deaf ears. And instead, the courts have been called to adjudicate, where court judgements merely call for building a high wall and implement electric incinerators, which is impractical in terms of the cost given the infrequent cremations.
Chauvinist forces
Caste discourse is inevitably hijacked by chauvinist forces. Backward upper caste Tamil elites attempt to consolidate their social power through caste oppression. On the other hand, as some recent interventions in the media illustrate Sinhala Buddhist nationalists also attempt to use the caste issue towards their own chauvinist project of attacking Tamil society and undermining devolution.
While solidarity from the other communities should be welcome when there is oppression within one community, the terms of that solidarity are important. If progressive Sinhala actors can begin a dialogue on caste exclusion in Sri Lankan society, including in the Sinhala community, of how for example it affects marriage, social life and electoral politics, it can contribute towards meaningful and new avenues of discussing the severity caste oppression in Tamil society.
Solidarity with people struggling against caste oppression is urgently needed, but in supporting these struggles such solidarity should also challenge the nexus of state power and class power that sit comfortably with caste power. The ongoing cemetery conflicts in Jaffna and the response of different actors are important signals of how the deeper dynamics of caste oppression are going to be addressed in the years ahead.