---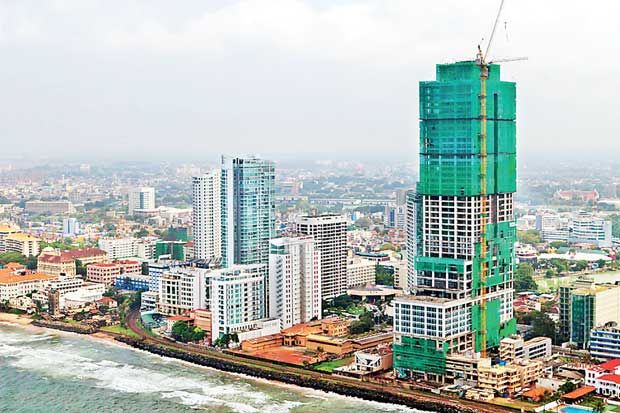 The highly anticipated 2018 budget of the Sri Lankan government concluded recently with a number of surprises that were not seen in budget proposals in the past few years.

The targeted FDI inflows of US$5 billion into Sri Lanka was certainly one of them, while expecting to raise an impressive Rs.110 billion through new revenue generation methods is also another target by the Sri Lankan government.

However, Lamudi believes that some of the most exciting changes came in the form of concessions from the government. Some of which were long requested by experts in various local and foreign owned industries. For example, the abolition of the restrictions on the foreign ownership of shipping and freight forwarding agencies is expected to have a considerable effect on Sri Lanka's import export sector.

Nevertheless, the latest 2018 budget also comes with a few surprises for the country's real estate industry. Some of the implementations includes,
Restrictions limiting land ownership rights of listed companies with foreign owners to be removed. VAT refund scheme to be implemented for foreign passport holders from 1st May 2018.
The budget will also allow foreigners to buy property freehold within condominium developments,

While not directly related, the new rules that will see tourism service providers registering with the Sri Lanka Tourism Board, in an attempt to bring this fast-growing industry under the government's broader tax policy, was received with mixed results. While it is considered as a progressive step by some industry professionals, it is also seen with skepticism by others.

That said, the new budget has also offered a few surprisingly good and highly anticipated concessions for Sri Lanka's property market. By far the best of them all is the removal of pre-existing restrictions. By removing this limitation, the government essentially eliminated one of the biggest obstacles that affected foreign investors from buying property in Sri Lanka. This will have an undeniable long term effect on the country's economy, where foreign investors are now far more likely to invest within Sri Lanka than ever before.

But this is not all; the government's 2018 budget has also finally allowed foreigners to purchase freehold property in condominium developments, without the previous restriction that only allowed them to buy condominium units from the fourth floor or above. As a result, this allows Sri Lankan expats and their children who do not have the country's citizenship to purchase a residential property and will also allow foreign investors who wish to invest in Sri Lanka, to carry out their businesses while residing within the country.
The government's 2018 budget has also finally allowed foreigners to purchase freehold property in condominium developments

Apart from the above-mentioned highly anticipated proposals, there were also a number of progressive grants, such as a new VAT refund scheme for foreign passport holders at airports and seaports (to be effective from May 1, 2018) as well as fund allocations for massive infrastructure development programs.

This includes the allocation of Rs. 10,000 million for the construction of expressways and Rs. 17,000 million for the development of the country's major regions that includes Kandy, Anuradhapura, Galle and Jaffna, which will undoubtedly have a positive effect on Sri Lanka's real estate industry in the long term.