---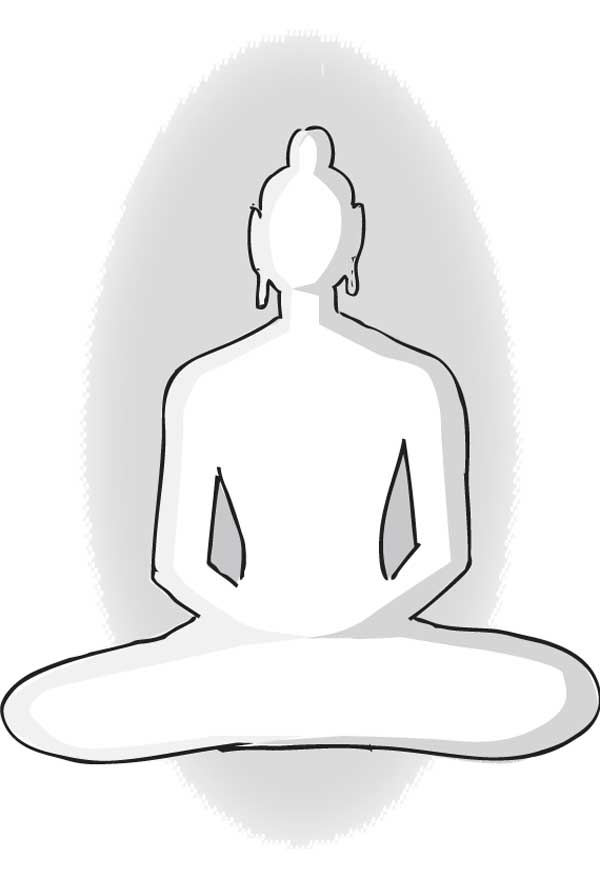 In the aftermath of the worst flood havoc in recent decades – with heavy rain, storms and landslides continuing for the seventh day – Sri Lanka today marks the thrice-blessed day of Vesak – the birth, the enlightenment and the passing away of Gautama the Buddha.

Mother Nature is erupting because selfish, self-centred, greedy and wicked people in Sri Lanka and all over the world have polluted the environment, disturbed the delicate eco-balance and biodiversity while bringing about global warming and drastic climate change.

According to scholars, Buddhism, in common with some other Eastern traditions, does not make a distinction between "nature" and human beings. It is stressed that we are not set apart from but that we are part of it. So, it should not come as a shock to practising Buddhists to discover what environmentalists are now telling us -- that nature is not a boundless ocean of resources. The actions that we perform have an effect on the world around us.
Scholars say that the effects of our actions are in proportion to the greed and hatred which motivated them. If our spoiling of the planet through stripping its resources and polluting it were motivated by greed, we are now experiencing the consequence of that greed. Buddhism thus offers strong arguments for environmentalism and it would be difficult to interpret Buddhism as not being sympathetic to environmental concerns.

According to scholars the practice of the First Precept requires respect for all sentient beings, not merely human beings. This has often meant respect for animals. The majority of Buddhists historically and in the East have not been vegetarians, but the assumption is nevertheless there that vegetarianism is the ideal and that killing animals and eating meat are wrong.

History has shown that imposing a ban often does not work and is counterproductive. The better method would be to bring about a change of mindset and attitude so that there will be self-discipline, which is the best discipline.
Not only meat we also need to deeply reflect on whether it is merciful and compassionate to eat even fish or sprats which are better known as 'hal massas'. Experts say that while it takes a few minutes to kill cattle or other animals, various varieties of fish struggle for several hours before they die. Buddhist scholars also say that when we eat 10 'hal massas' we are responsible for the killing of 10 of them and they sometimes have hundreds of eggs inside.

Sri Lanka has more than 75 varieties of nourishing vegetables including green leaves and fruits for a healthy diet. Most experts also now believe that regular meat eating is bad for the health and causes various ailments. So a good and practical Vesak resolution would be a commitment to vegetarianism as an act of mercy and compassion while also being eco-friendly.

Take a look at Mother Nature. For instance the mango tree lives for us and gives its luscious fruits freely. Then take the rivers which unfortunately are overflowing now largely due to some selfish human activity. The river flows and lives for us to give us life-giving fresh water. Take the animals, the cow for instance - it lives for us to give its nourishing fresh milk freely though ungrateful and selfish people eventually kill it for meat. Almost everything in nature lives for others. Only people are selfish, self-centred and greedy.

Hereto, Buddhism offers an inner liberation from selfishness and self-centredness, greed, wickedness, jealousy, pride, bitterness and related vices. If we are wise and practice Buddhism, instead of just calling ourselves Buddhist, then we will gradually experience inner freedom from the ego or selfishness.

A simple and humble lifestyle or 'alpechchathavaya' is also a vital part of Buddhism. Gautama the Buddha lived in a simple and humble way and he's known to have stitched his first yellow robe from pieces of cloth left at cremation sites. The Buddha preached only what he practised. If Buddhists also take a resolution today to sincerely, selflessly and sacrificially practise the Dhamma, then we will see a truly new Sri Lanka which will be a model to Asia and the world.