---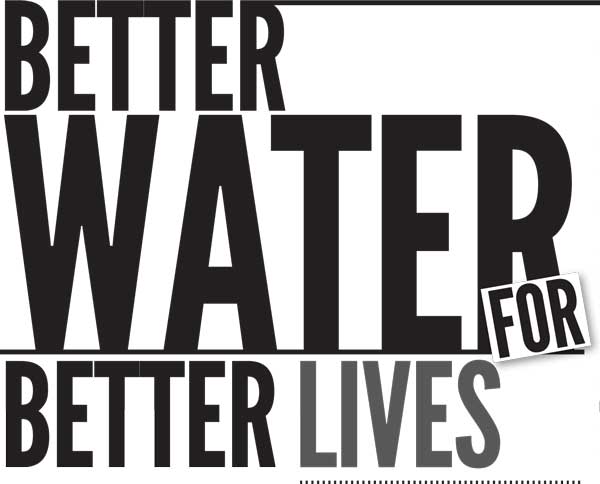 "The availability of good-quality water affects the lives, health and livelihoods of people. Farming and

industries depend heavily on water," observes Executive Director, Lanka Rain Water Harvesting Forum, (LRWHF) Dr.Tanuja Ariyananda. The apparel industry is one of the best illustrations in this regard. Being the single largest employer in the manufacturing sector, the apparel industry as Dr.Ariyananda explains, provides close to 75% of the country's employment either directly or indirectly and consumes a large quantity of water for washing and dyeing. Similarly in the agriculture sector which employees about 33% of the labour force, water is the main driving force.


Water harvesting
Since all the water the country receives is from rain, conserving and managing this resource is vital for the needs of people, the environment and the economy, observes the LRWHF's Head who explains that LRWHF promotes rain water harvesting. "This is defined as a collection of run-off rainwater for domestic use, agriculture, soil conservation and environment management." We receive 130 billion cubic metres of water annually from the rain and out of this about 60% goes off to the sea as run-off, both from the dry and wet zones, says Dr.Ariyananda.

LRWHF promotes direct collection and storage of roof water and run-off water for domestic, agricultural, industrial and environmental purposes. "Rain water harvesting not only conserves the water but will also prevent soil erosion and flooding. Rain water can be used to recharge the ground water, thus increasing both the quantity and quality of ground water".(Groundwater recharge is a hydrologic process where water moves downward from surface water to groundwater. Recharge is the primary method through which that water enters an aquifer. Recharge occurs both naturally through the water cycle and through artificial means where rainwater and or reclaimed water is routed to the subsurface) .

Agricultural water management
Throwing light upon the challenges faced by developing nations in shaping strategies for sustainable use of water, Head, Sri Lanka Development Initiative of the International Water Management Institute (IWMI), Dr. H. Manthrithilake says, "Water, food and energy are essential prerequisites for sustainable development. All nations should assure the security of all these three for a nation to progress economically, socially and politically.
You can see it from developed nations." As Dr.Manthrithilake illustrates, IWMI's strategy for the next five years is focused on water, land and ecosystems. Asia is the fastest growing continent with the largest population in the world. With urbanization and other demographic changes including population increase, feminization of agriculture, scarcity of water and land resources, the need to increase food production is unprecedented.
"With economic growth, people look for a more protein-rich diet, instead of a starch-based. Clear examples are China, India, Malaysia and South Korea. Protein-rich food requires more water for

production. On the other hand, our production systems operate under lower levels of productivity. Careless efforts to increase productivity may destroy the ecosystem, which is the basis of all natural production systems. Hence, protection of ecosystem services are important.Therefore, more research needs to be done on 'sustainable intensification' of food production systems."

A shift in practice and policy
In this effort, another aspect comes into the play, which is 'water – energy- food' nexus, says the IWMI Sri Lankan Head, who adds that many aspects of this nexus are yet to be understood. "Our focus would be on those as well but we need to remember that all those are now under a common threat of climate change." How do we adopt them in these new circumstances? How do we avoid another global famine, misery of floods and droughts, feed and safeguard future generations, while alleviating poverty? These questions are directly related to us Sri Lankans as well, says Dr.Manthrithilake who warns that we cannot achieve these 'ambitious' yet imperative goals without changing our practices, institutions and policies. In the future, we simply cannot manage our water as we did in the past.

The bright side of it as the IWMI Specialist points out is that, we have plenty of water compared to many other countries and also immense opportunities with water. "Mahaweli Programme is one of the best illustrations, which has changed many lives and the economy of the country. We need to focus, research, debate, assess, compare, set priorities, targets, and work towards them."

Protecting the Kelani River
Speaking to , Environment Cluster Head, UNDP Sri Lanka, Dr.Vishaka Hidellage said that, despite access to safe drinking water being an indisputable right of all people, today however, even the quantity, quality and availability of ground water is questionable as it has started to deteriorate due to increasing human activity. "This groundwater deterioration relates to land subsidence and seawater intrusion and coincides with urban development and excessive groundwater extraction. Chronic Kidney Disease with unknown etiology aggravates the water crisis further. This leaves safe drinking water for our consumption, a scarce resource."

The Kelani River Basin is the second largest (2292 km2) and is home for about 25% of the population and supplies close to 80% of the drinking water requirement for the Greater Colombo area. Due to sewage and industrial pollutants from low-income settlements and industries, the Kelani River has been the subject of much controversy and criticism. "Majority of the wastewater is generated from raw rubber, textile, beverage, rubber latex, milk food, steel manufacturing, plywood, fertilizer manufacturing factories and industries within the Biyagama Export Promotion Zone and this is a major cause for pollution. The illegal discharge of wastewater, sewage, solid waste, chemicals and mining activities further cause the water pollution. It was noted that some inhabitants along the river basin directly discharge their sewage."

Every Drop Matters (EDM) is an initiative of UNDP along with the 'Pavithra Ganga Programme' of the Ministry of Mahaweli Development and Environment, in collaboration with other ministries. This project has initiated developing national level 'Integrated Environment Solution Plans' and built a vigilant group amongst citizens to monitor the dangers to the Kelani River and report them to relevant agencies and lead civil society actions to protect the Kelani River for present and future generations.
"UNDP is actively engaged at a policy level with the Pavithra Ganga National Steering Committee, civil society members, representatives from the industries and concerned stakeholders to synergize initiatives and strengthen commitments to safeguard the fundamental rights of having safe drinking water for everyone."

Dry zone at stake

Citing Sri Lanka's MDG (Millennium Development Goals) Report,Policy Specialist, UNDP Sri Lanka,Tharuka Dissanaike, explains that access to safe drinking water has improved at the national level, from 68% in 1990 to 89.7 % in 2012-2013. "However, not many rural dry zone families will bear witness to this statistical fact," says the Policy Specialist who notes that traditionally, these farmers used small tanks and wells associated with these tanks to meet their irrigation and drinking water needs. Increasingly this equilibrium is disturbed due to hampered water flows and reduced retention in these systems as a result of increased temperature and changed rainfall seasons attributable to climate change. "Rainfall comes in short, intense bursts, which does not help long-term storage. Farmers in remote villages of the Northern and North Central Provinces are especially affected as the long years of war also took a toll on the general condition of tanks and wells in these areas. As a result of water access and quality issues, farmers are falling prey to life-threatening chronic diseases such as kidney disease."
Green Climate Fund
It is learnt that the UNDP with the Ministry of Mahaweli Development and Environment is developing a project to restore village tank systems that will safely cater to the drinking water needs in a way that can withstand climatic impacts of drought and floods. This project is expected to be funded by the newly established global fund to fight climate change- the Green Climate Fund- and implemented in three river basins that are particularly vulnerable to water shortages such as Mee Oya (Kurunegala and Puttalam districts), Malwathu Oya (Anuradhapura and Mannar districts) and Yan Oya (Vavuniya, Anuradhapura, Polonnaruwa and Trincomaleee districts).

Preventing water-borne diseases
The main challenge for our people to access good quality water is pollution, points out Consultant Microbiologist at the Medical Research Institute (MRI) Dr. Sujatha Pathirage. Diarrhoeal diseases (both viral and bacterial), enteric disease and viral Hepatitis (Hepatitis A) are the commonest water borne communicable diseases prevalent in Sri Lanka, says Dr. Pathirage who also warns of an "unexpected disease outcome" due to possible chemical contamination of water.