---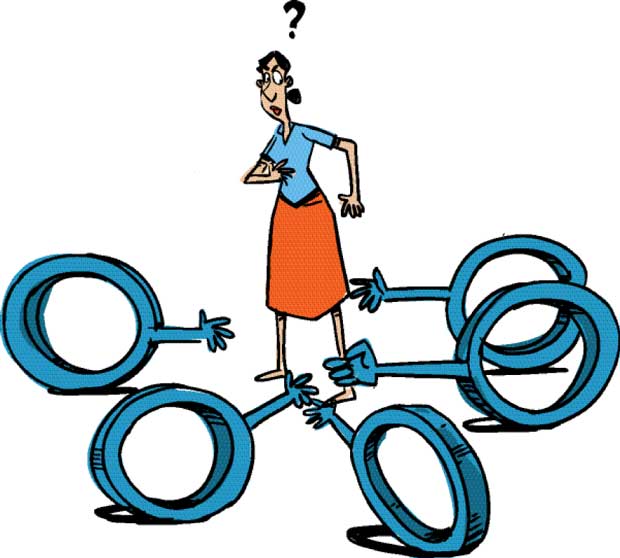 Today is International Women's Day. The theme of this year's Women's Day is, "Be bold for change" a motto many might accept as appropriate. However, it is not clear whether the meaning of the motto is universally and uniformly understood at least by women's organisations. The Himalayan Times of Nepal had carried out an interesting simple survey on whether the theme of this year's International Women's Day was uniformly grasped by men and women who were concerned about it through a simple collection of ideas. Here are a few of the responses they had published;
"When a woman turns bold, then the perspective of society changes — the old society turns into a modern society and the status of women becomes equal to men. Hence, there would be no gender discrimination."

"As a Nepali woman, 'be bold for change' means to respect the teachings and morality of my family and society but also having the courage to speak up and demand for change if I feel any injustice is being done. Being bold for me is to be able to enjoy my own cup of espresso while I respectfully serve your cup of coffee on the table and as long as you don't judge how miserably bitter the taste is, I feel the voices inside my head are calm enough not to erupt."

"I believe being a party character and having a lot of followers in social networking sites won't make you a bold person. Fight and struggle for your living but do not give up the good which will make you shine as a bold person."

"For me being bold for change means women taking all the guts and courage to cope with the resistance that comes in the different phases of their lives. Having that bold thought in all the women makes them realise personally that they are only physically different from the other gender but not mentally, educationally, politically, socially and financially."

These thoughts represent a particular cultural background which is similar to the Sri Lankan situation. Nevertheless, this year's theme on the other hand should not be understood uniformly as the problems and the situations faced by women around the world are not the same and uniform. They vary depending on various economic and cultural backgrounds. But it demands courage for women to change their lives, those of their families and of society.

As in many countries, the decisions in economic, political and cultural fields are made by the males in Sri Lanka, while a vast potential in decision-making in women is idling and finally wasted. Boldness is needed more than anything else to change this situation and make use of this vast potential.
Needless to say that this cannot be achieved through demonstrations by the NGOs or street fights. Those means might enhance the awareness of the matter among the masses, but this can be achieved only at political level. However, in countries like Sri Lanka political representation of women is pathetically low.

There are only 13 female members in the current Sri Lankan Parliament. That seems to be the highest number of women in respect of parliamentary representation on the basis of being the most number of women elected at three consecutive elections and at the election held in 1989. Some of them are not elected on the basis of their political capabilities, but just because they are celebrities such as cinema actresses. There are so many knowledgeable, capable, courageous and talented women in many other fields who are well known to be, "bold for change". However, their attitude towards politics have prevented them from entering that field.

The relevant authorities continue to discuss women's political representation at women's forums and on International Women's Day and stress the need to increase it to 35 per cent but when it comes to selecting candidates they simply ignore what is said or shouted from roof tops. It is the duty of the media and that of civil society to continue to press for the women's political representation and create awareness among the masses, especially the women and urge them to be "bold for change."