---

residential Election Day is almost here! Many people will have their minds already made up when they walk into their local voting booths on Saturday, confident in their choice for President. This is exciting, even if simply that election season will finally be over and we can all move on with our normal lives.
And yet, there will still be some undecided voters who will make their choice in one of the remaining days or on their way to the voting booth. I'm willing to bet that some of these people will cast their votes to a candidate's name with seemingly no sense of understanding why they have done it.
Two trends
If you study the Sri Lankan Presidential election campaigns since late 1970s, you will notice the gradual emergence of two uncommon voter-behavioural trends. Firstly, racial divisiveness and bombastic attacks have always been a part of all our Presidential races. However, what I really feel different in this election cycle is the high level of emotion stirred up among voters on both racial and religious hatred. They were evident in public speeches, Print and electronic media, and even in Facebook and other social media. The problem is such strong emotions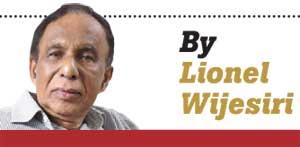 do not make for good political decisions.
The second characteristic is the development of another trend where many people cast their votes as groups, not as individuals. It shows that we still live in an age of antiquated form of tribalism. A large segment of people are dedicated voters for certain parties. They stand by the party leaders, no matter what. They no longer consider the merits and demerits of party policies, before taking a stand; they vehemently oppose policies if they are initiated by the party they do not support – or the 'enemy tribe'– and wholeheartedly endorse those issued by the party they support! This is maddening tribal warfare; it has nothing to do with democracy.
The resulting factor, due to these two developments, is those voters' inability to make an independent, intelligent decision. Tribal allegiance may give us the security of club membership or the comfort of collective identity. But it is simply the political equivalent of religious, racial or idolatry fanaticism, a new brand of zealotry. We talk of voting beyond barriers of religion, racial or idolatry. But each political party has become the new religion! We treat those who vote like us as 'deshapremi' and the others, as "deshadrohi."
The idea of democracy is a fantastic idea. But if democracy is to function, each individual should be able to think and vote for himself (or herself) and not influenced by others. When groups vote en masse, it is feudalism disguised as democracy. If you vote as a family, race, religious or even political party group, it means you are no longer thinking for yourself. You have squandered the whole possibility represented by the secret ballot. Its secrecy was meant to safeguard your right to vote according to your conscience.
Three issues
Now let us move on to find the answer to the question pondered by 40% of the total voters – the undecided lot (or floating voters). "How should we vote?"
For the undecided voters, each election represents a great possibility. To gain the maximum advantage out of this possibility, they should develop themselves to be "informed voters" which means to be knowledgeable about the issues and positions of candidates when voting. It also means they are able to make decisions without influence from outside factors. To become informed voters, there are three important issues the undecided voters should seriously consider.
Political rhetoric
The first issue is that they should exercise extreme caution and not be swayed by the political rhetoric. It is the fine art of persuasion used by smart and crooked politicians and refers to the strategies used in politics to create persuasive arguments. For example, political rhetoric uses the manipulation of fear factor effectively.
A candidate might say he wants you to know that the country is in "a horrible mess." Radical Islamic terrorists are gathering strength. Innocent Sinhala villagers are being marked for future attacks. Gangs operate with impunity in all cities. The Sri Lankan murder rate, they falsely claim, "is the highest since it has been in 27 years." Drugs are "pouring" across the sea and airport. He may emphasize that only he can stop these happenings and guarantee safety to all.
Hidden biases
The second issue the undecided voters must be concerned about their own hidden biases. For example, one might dislike a candidate with long military background, or may like a person with well-settled family. Everyone faces these hidden biases, and we cannot ever assume that the decision we're making is wholly rational. In a close race, those little biases can be decisive.
So how should they kick these biases? There is only one way. They have to sit back, and start challenging their choices to make sure they are making reasoned and informed decisions. They must dig deep into what they think as important issues and sort them one by one.
Tactical voting
The third issue is related to what is known "tactical voting." It occurs in an election with more than two candidates compete and a voter supports another candidate more strongly than his sincere preference in order to prevent an undesirable outcome. For example, in a Presidential election, say there are three contestants (A, B, C). A particular voter prefers A, but he votes for B, because he believes A might act as a dictator if he assumes power while B would not. Tactical voting has both pros and cons.
Selection
In spite of these three issues, this is the chance for the undecided voters to make conscious, independent, voting choices, not predetermined decisions which are based on blind tribal loyalty. They should check the credentials of the major contestants, whether each one possesses honesty, proven leadership abilities and their past performances. They can take the time to think for themselves, and at some point, each one of them will realise how to cast the vote.
It's time for them to move from religion, race and idolatry to responsibility. It's time for them to move from tribal party politics to intelligent voting. This is relevant not just for their day-to-day lives but also for the sustenance of unrestricted democratic political process.
Vote counts
The latest public opinion polls show a developing dead heat between the two leading contestants. But those survey results also tell a different story of unpredictability in every way. First, voters are more mercurial than ever, deciding at the last moment or refusing to confide in pollsters in a representative sample the way they once did. In fact, in our country any election is more art than science, making it difficult to foretell the final result.
So, the undecided voters should also not be swayed by pollsters or politicians who claim to know the unknowable. They must never feel that their votes do not matter much. Nothing is more corrosive than cynicism at a time when so many citizens around the country crave the certainty and stability of our democracy.
Sometimes, it breaks my heart to hear voters claim that their votes don't count (you won't know until they are tallied up); that there are no good politicians to choose from (then you must choose the least worst, of course); or that our electoral system is imperfect (then do the democratic thing and persuade your fellow Sri Lankans to change it, rather than boycott it).
Let us remember that a candidate will get elected at the end of the voting process. But this is where the critical thinking bites. When more people vote, there is better chance of securing the right candidate. When fewer people vote, chances are more that we get a weak and corrupt candidate.
We have experience in electing the wrong candidates, and we've surely had enough of that. It counts when we vote right and it counts just as much when we don't. Only one of them counts for the better.