---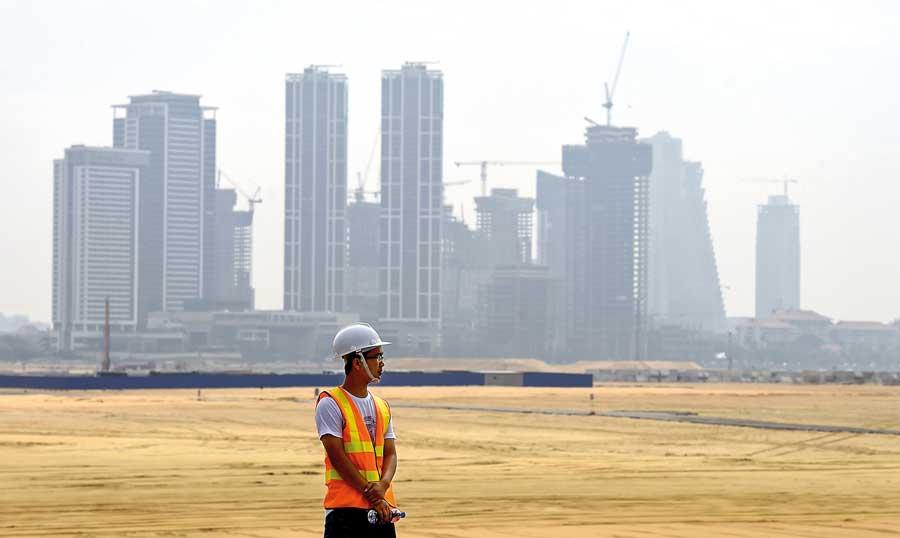 A Chinese labourer looks on at a Chinese funded 1.4 billion US $ land reclamation project in Colombo. (AFP)
Up till now the new regime has had a cracking start
There seems to be a mighty hurry to do everything fast
Given that Sri Lanka is a nation starved for development it seems we'll choose China over Japan
At present there is an issue regarding the singing of the national anthem in Sinhala only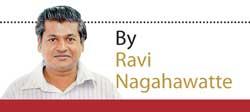 2020 will be a make or break year for Sri Lanka in all aspects with local politics and foreign relations billed to take the top seat.

But that place of pride that politics enjoys could be subject to a much needed change. This is inevitable with the change of attitude to work which is being created by President Gotabaya Rajapaksa. Unannounced visits to state institutes and keeping Ministers and State ministers on their toes have contributed towards establishing a working culture in government institutes.

As much as state employees need to pull up their socks, so will lawmakers during the tenure of this caretaker government. The time we spend now till the next general elections is so crucial. This is because voters are impatient and demand results in double quick time. Those who were frustrated with past regimes left the island in search of greener pastures. The present president knows this and is also aware that brain drain needs to be checked.

Up till now the new regime has had a cracking start. Wastage has been cut, state institutes have been forced to embrace a culture of efficiency and key appointments were made to strengthen security. We can't forget the fact that the majority of this country once said that they'll starve if they have to if the government finished off the civil war that battered this nation for close to 30 years.

The majority of the country's citizens have a war mentality. The war that dragged on for years just cemented that thinking pattern in the minds of the people. This is why we see tensions surface at regular intervals followed by clashes of cultures and religions. The present regime must bring in new laws or strengthen existing ones to curb violence in society. What is the use of having an efficient government which offers a remarkable service to the people if the minorities are suppressed and treated like second class citizens.
This regime is headed by a taskmaster whose yardstick to assessing the work or progress made by a nation is reviewing targets. It seems we have a huge preference to taking the same path as China where working towards sustainability is concerned
At present there is an issue regarding the singing of the national anthem in Sinhala only. Tamil National Alliance (TNA) parliamentarian Abraham Sumanthiran maintains that the Tamil version of the Constitution has a clause which provides for the singing of the national anthem in Tamil. What stirred up a honest's was a comment made by Home Affairs Minister Janaka Bandara Tennakoon that the national anthem should be sung only in the Sinhala at this year's Independence Day Celebrations. What Sumanthiran did was respond to this comment. The government is yet to take a decision regarding singing the national anthem at the upcoming event in the language spoken by the majority Sinhalese.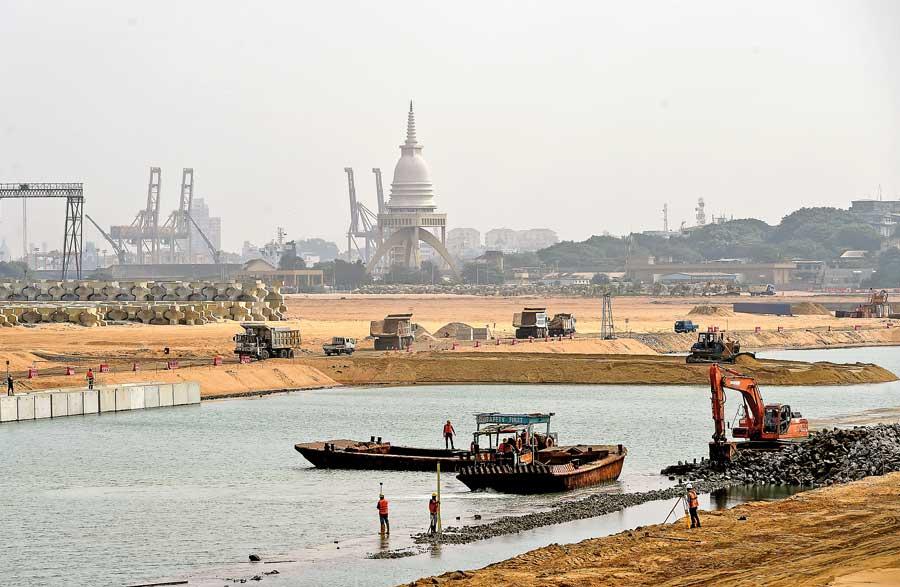 The government has planned so much for the future with the provisions made to recruit more degree hopefuls to state universities coming in for praise. This regime is headed by a taskmaster whose yardstick to assessing the work or progress made by a nation is reviewing targets. It seems we have a huge preference to taking the same path as China where working towards sustainability is concerned. There was a time when past Sri Lankan regimes had closer ties with China's archrival Japan. How the JR Jayewardana regime had cordial ties with Japan is a solid example of how lawmakers thought of foreign relationships many moons ago when the Green Party opened up the economy for trade between Sri Lanka and other nations.

But today in the world scene of business and trade China calls the shots with its Belt and Road Initiative; pushing Japan out of its way in maintaining its status as a super power. Sri Lanka, quite naturally, has closer alliances with China when compared to how it ropes in Japan for development.

Sri Lanka's president elect Gotabaya Rajapaksa is working helter skelter to deliver on promises made during election canvasing. There seems to be a mighty hurry to do everything fast; whether achievements will have quality to match quantity is a question raised by many. A solid example for this is the numerous street art which is fast coming up. There have been many pieces of art which have been so hurriedly done that the artists at work have sacrificed quality or worse; artists with little skill have been invited for such work.

China's culture of quantity being delivered in double quick time seems to have heavily influenced Sri Lanka. The present regime must understand that there is a fair percentage of the populace that wishes to see the Government of Sri Lanka not anger its neighbour India. Sri Lanka's lopsided alliance with China would put India under tremendous pressure; given that both these foreign countries show a great need to strengthen their feet placed on this island nation.

There is also a fair populace in this nation who wish to see minority communities and other religions being well represented in parliament. There seems to be no room for such thinking within those administering the present regime. From selecting lawmakers and business partners the present regime is focused on a work only ethic and doesn't seem to much care about human emotions and existing cultures.

Where Sri Lanka's present favoured business partner is concerned a story appearing in www.chinalawblog.com merits mention. 'Give a Japanese teapot maker a month, and he'll produce the most exquisitely beautiful teapot in the world. Give a Chinese teapot manufacturer a month, and he'll produce 3 production lines of teapots with multiple designs and colors and a special hello kitty edition teapot for the kids'.

Given that Sri Lanka is a nation starved for development it seems we'll choose China over Japan and drive state workers to work like machines; regardless whether its rain or hot weather or fatigue sets in and triggers cramps in the muscles employees. Sometime the price we would pay in working according to China's policies would be getting drained in terms of our minds and finances!