---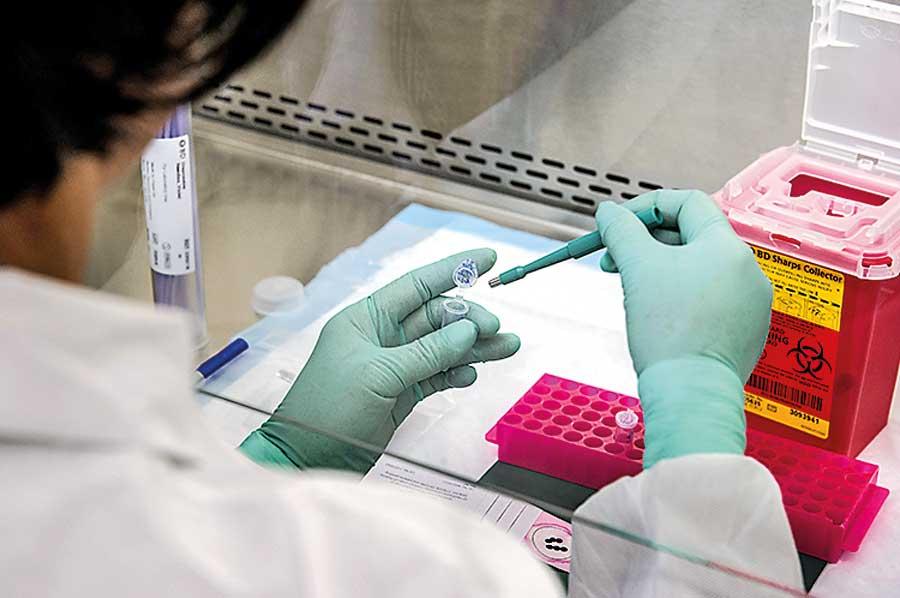 Sri Lankans are desperate as others the world over and keep their fingers crossed as native medicine practitioner Dhammika Bandara awaits the authorities to approve a concoction he made to combat COVID-19.
Sri Lankans are quick to celebrate any achievement. But here 'this medic' is negotiating a challenging time with lives of patients in one hand a local product he made on the other.
In laymen's term he could hit the jackpot if this native medicine is approved by the government medical authorities. But from another perspective we hear that money making is not his motive because he has already given it free to 5000 people who visited his shrine on Kegalle.

The good news is that he has state support to produce the drug, according to newspaper reports. The bad news is that qualified Native Doctors (Practising Hela Weda Kama) state that the ingredients he uses in the medicine haven't been approved by a licensed native medicine association. He is also not a registered practitioner of any form of medicine and there are reports that he is a mason by profession. He is not revealing his list of ingredients in full either; which makes recognition come very slowly to him.

Another good thing that has happened out of this whole episode is that 'native treatment' has come in for discussion by those in the medical field; even by those practising western medicine.
Bandara has something to lean on and that's the island's native or Hela Osu or Hela Weda Cama. He is not talking about Ayurveda here because that stuff is Indian. And seldom do foreigners (Asian or European) get the permission and the license to practice it in clinics in India after earning a qualification because Indian Ayurveda teachers check for good horoscopes, brain capacity and saintly qualities before accepting students. There is a criterion, less sophisticated, that's followed when teaching native treatment, and our roots are with Hela Weda Cama.

However as much as there is hope in the horizon about a recognised cure for the pandemic emerging from this island what's sad are the efforts taken by our own native practitioners trying to run down the efforts of Bandara.
His next challenge would be to reveal all the ingredients he used to the state if his concoction is approved. Could he retain a patent for it? Would he be played out and would some other authority take the credit for all his hard work? Would he have to be satisfied with only the recognition of introducing a medical product to the world with no financial return for this whole exercise? These are questions asked by those practising native or alternative medicine.

Cabinet spokesman Dr. Romesh Pathirana has said that the state would look at it as a short-term treatment if the response from the medicine is positive. The state minister for Indigenous Medicine Sisira Jayakody has stated that the country can win only if the knowledge of indigenous medicine, western medicine, research methods and technology are all combined in the search for a cure for the coronavirus.

Compared to the vaccines that are prescribed abroad the nutmeg and honey containing concoction by Bandara is cheaper; because as many as 15 individuals can be treated with a dosage which could cost Rs 6500.
With the festive season approaching Bandara's native medicine which promises to fight the coronavirus could be the best gift he could give the people of this nation, this December.