---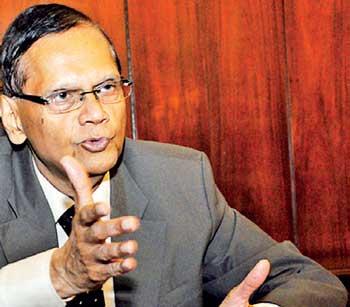 By Lahiru Pothmulla

The Sri Lanka Podujana Peramuna (SLPP) yesterday said it would intervene in the Supreme Court if attempts were made to postpone the presidential election which is scheduled to be held at the end of the year.

Addressing a news briefing, SLPP Chairman Professor G.L. Peiris said there were reports of seeking a reference from the SC over the exact term of President Maithripala Sirisena's tenure in office with the intention of postponing the presidential polls.

"If they go to court, we will also do so in order to strongly object to this. I myself will intervene in the SC to ensure that the Presidential election will not be postponed. There is no legal basis for the postponing of the presidential polls. We will not allow it to be postponed," he said.

Meanwhile, he said the country was facing multiple crises; the latest being the one-hour-long power cuts since the Ceylon Petroleum Corporation has suspended supplies to the Ceylon Electricity Board over arrears in payments amounting to Rs. 80 billion.

"Today, there is anarchy and no effective government. What we have is a series of dramas to divert the public attention from burning issues. The first was trying to get the President's term extended from five to six years.
If they go to court, we will also do so in order to strongly object to this. I myself will intervene in the SC to ensure that the Presidential election will not be postponed