---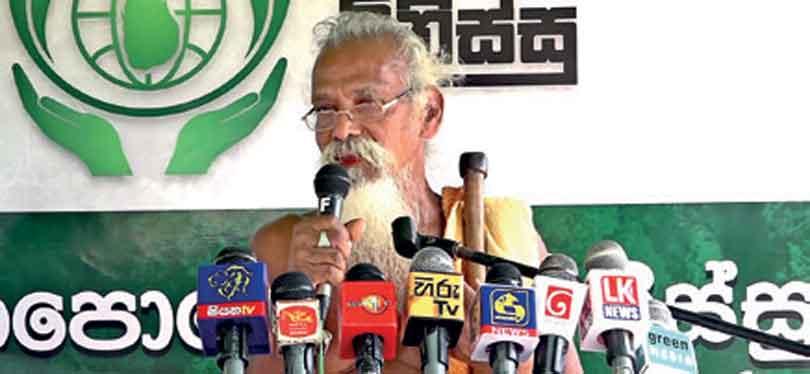 By Nimal Kolabissa
Veddha Chieftain Wanaspathi Uruwarigelage Vannila Ettho said although felling of trees in the state forests was going on unchecked in the presence of authorities, the Forest Conservation Department did not allow planting of trees in the forests.

He said he was produced in Court when he planted trees at the location of his father Tisahamy's grave. He said so during a tree planting campaign held in Polgolla yesterday. He said he wanted only to plant trees to mark the grave of his father and not cut down trees.

"The officials initiated legal action against me claiming that the forest belonged to them. In the past we did not have ministries or organisations to protect the forest. Our ancestors for generations protected the forests. They knew too well that man would not exist if the environment was destroyed. However the forest is today a cash crop belonging to racketeers. We depended on the Chena cultivation but never felled trees. The Mahaweli River has been widened and deepened due to haphazard sand mining and so is the condition of many other rivers and canals in the country. Natural disasters and epidemics facing us today are the consequences of environmental damage, but the people are yet to understand it" he further said.