---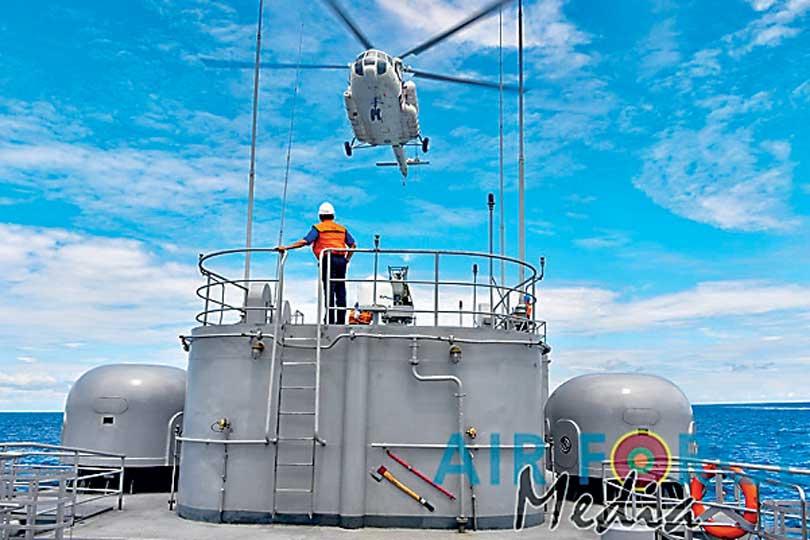 The Sri Lanka Air Force conducted a simulated Maritime Search and Rescue (SAR) operation by utilizing a MI trooper version helicopter in collaboration with the Sri Lanka Navy on Monday.

The SLAF said this simulated offshore hoist operation was conducted 25 to 30 nautical miles off the coast West of Kerawalapitiya with the Sri Lanka Navy ship "Parakramabahu" for the first time using a Sri Lanka Air Force Helicopter.

Commanding Officer No 06 Squadron, Wing Commander W.W.N.T.P. Fernando coordinated this operation.

Maritime Search and Rescue operations refer to the combined use of aircraft and surface vessels to search for and rescue survivors of aircraft downed at sea as well as seafarers in distress.

The Sri Lanka Air Force rescue team has conducted many search and rescue operations to save lives of flood victims and fishermen whose vessels had capsized due to the gale force winds experienced in the sea, the SLAF said

Apart from that, the Sri Lanka Air Force surveillance aircraft facilitate the rescue of survivors by directing surface vessels toward them with quick and accurate references.