---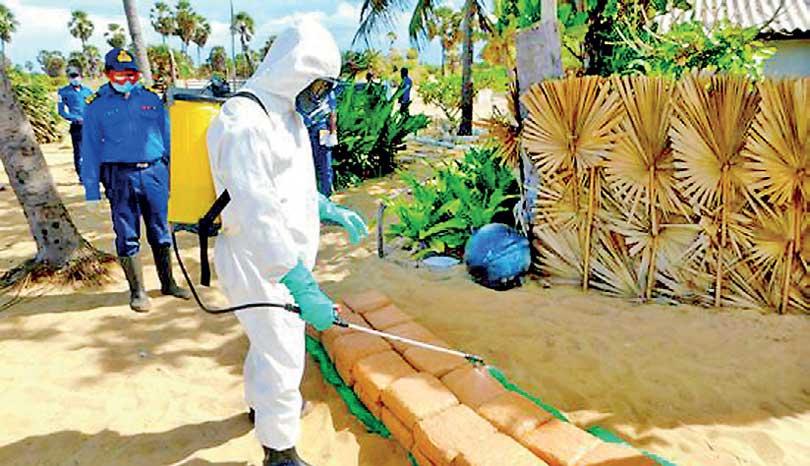 By Romesh Madusanka
A stock of 93 kilos of Kerala ganja was seized and two suspects arrested by the navy during a raid in the seas off Kadeikadu South beach in Jaffna.

The navy patrolling the sea belt in Kadeikadu had sighted the suspicious boat and carried out the raid when it was reaching ashore. During the raid they had seized the stock of Kerala ganja in 44 parcels, the boat and a stock of fishing gear.

Under interrogation the suspects stated that the value of the stock of Kerala ganja was more than Rs.10.5 million. Investigations revealed that they were from Thalayadi in Jaffna and had been carrying on the contraband trade of smuggling ganja for some time.

The suspects and the stock of ganja were handed over to the Excise Office for further action.
Under interrogation the suspects stated that the value of the stock of Kerala ganja was more than Rs.10.5 million