---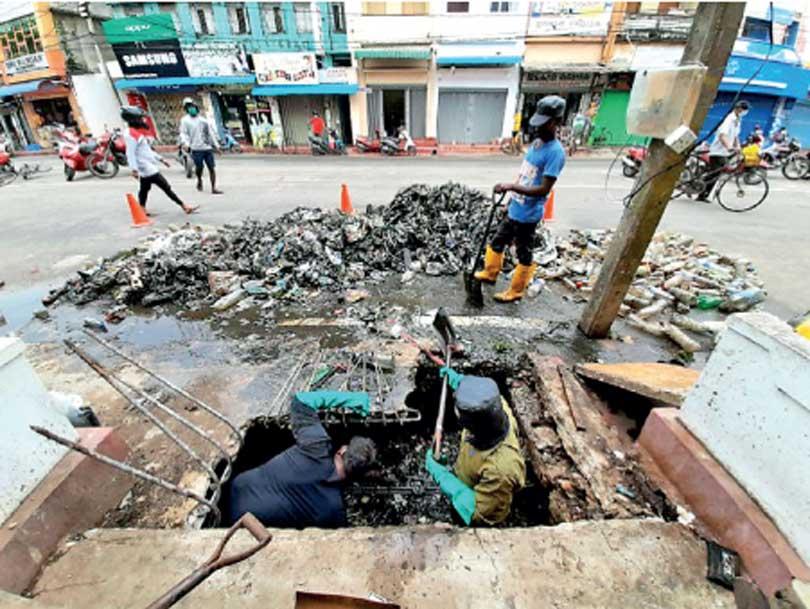 Jaffna MC workers cleaning the drainage system and large plastic bottles which blocked drains
By Romesh Madusanka – Vanni
Measures were taken to clean the drainage system in Jaffna city as a solution to the inundation the blockage caused in the last few days.

The Municipal workers had to take an extra effort since the drainage system was congested with plastic bottles.
Due to thousands of plastic bottles blocking drains, there was no way for the water to flow from the city. Due to the unfavourable climate in Jaffna in the previous weeks, there were floods and several wards in the Jaffna Teaching Hospital became inundated with several roads closed temporarily. The drainage system was repaired after PHIs in Jaffna informed the Municipal Council of the main cause of inundation in Jaffna.

The Jaffna PHI office and the Municipal Council said that if people continued to litter the drainage system, flood risks may occur again in the future.