---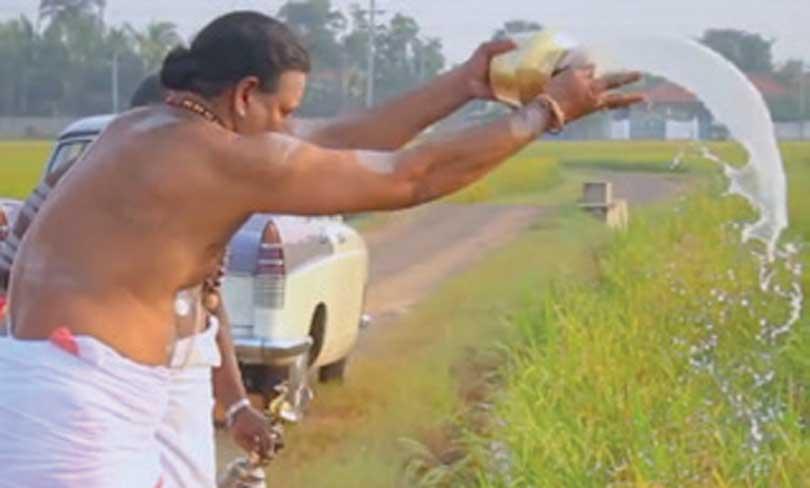 By Romesh Madusanka – Wanni
Paddy harvesting in Maha season has begun in Jaffna district and offerings are made to deities prior to harvesting in Nallur Kandaswami Temple in Jaffna.
Blessings of gods were invoked prior to paddy harvesting in Jaffna district and offering a bundle of paddy crop to the Sun God before harvesting and sprinkling milk before the paddy harvest are some of the religious rituals practiced.

In every season, Hindus dedicate their first bushel of paddy to gods in return of a prosperous harvest and prepare milk rice for God Pillaiyaar. Farmers believe the paddy harvest of this year's Maha Season would be prosperous.