---
Makeshift hut of family of three children Demolished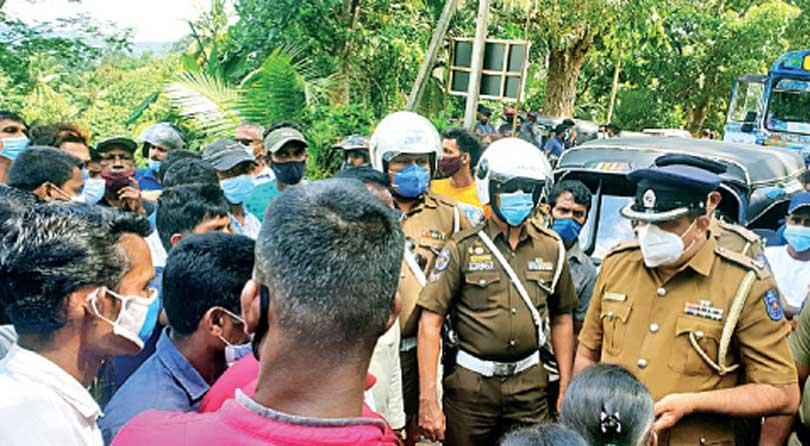 By Lasantha Niroshan Perera
Plantation workers in Kahawatta in Ratnapura yesterday staged protest against demolishing a temporary hut providing shelter to a family in Hawpe Estate two days ago. The police had demolished a hut erected by an estate worker's family of three children when their small house in the estate collapsed during heavy rain and they were left without a fixed abode.

The protesters compelled the authorities to permit the family to erect a hut at the location until they were provided housing. However the police and the PHIs who rushed to the scene informed the protesters that it was a violation of quarantine regulations to staged protests. However the estate workers questioned was it under the quarantine regulations that the hut was demolished and family of three children left without a fixed abode. They obstructed the Kahawatta –Endana Road and continued the protest. However, they called off the protest when ASP Ajith Kumara who met the protestors informed them that the officials of the Howpe Estate were under quarantined and that he would take up the issue with the estate Superintendent and the trade union representatives on February 20. He said the police had demolished the hut in response to complaint received from the estate administration.
Meanwhile Kahawatta branch of the Ceylon Worker Congress that condemned the police action said that the estate workers had been subject to constant injustices of the police and that the trade union had requested the senior police official for a formal investigations.