---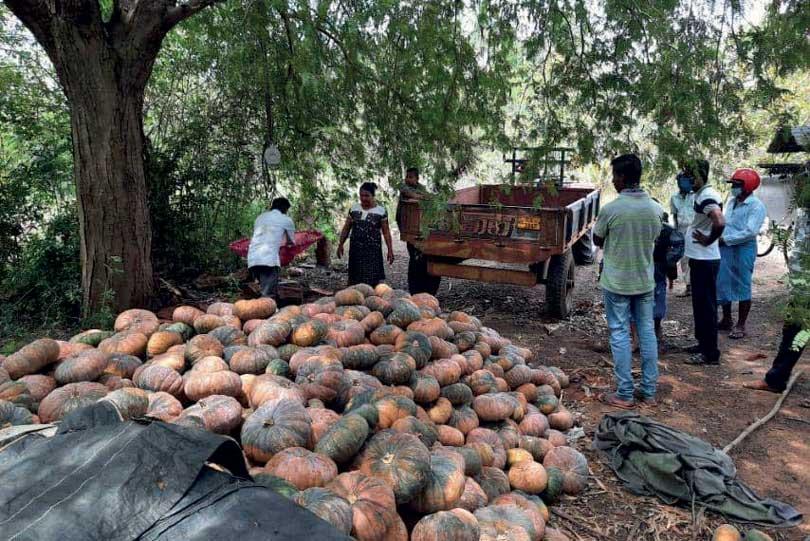 By Atula Bandara
More than 70,000 kilos of pumpkin had been purchased from the farmers in Anuradhapura District under the government's programme to purchase vegetable stocks.

Government Agent R.M.Wanninayake said the programme to purchase pumpkin was implemented on the instructions of the Presidential Secretariat. Member of the Essential Services Committee Sandya Abeysekara said approval had been granted to purchase pumpkin for Rs.40 a kilo. Mahawilachchiya Divisional Secretary Manjari C. Chandradasa said 270,000 kilos of pumpkin was available in her division and that it would be purchased in stages. She said the stocks already purchased would be handed over to Cargills, and Hataraliyedda and Kahatagasdigiliya Divisional Secretariats. Meanwhile several traders had purchased 21,000 kilos of pumpkin.
Another 25,000 kilos of pumpkin was to be purchased from Nochchiyagama division.