---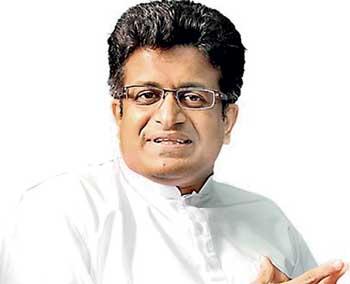 BY SHEAIN FERNANDOPULLE
While saying that it was natural to have issues regarding granting of nominations to crop up during the run up to elections, Pivithuru Hela Urumaya (PHU) Leader Udaya Gammanpila said the situation is expected to be further intensified before the upcoming general election.
Addressing a news briefing, he said they hope to tackle the issues that may arise due to the fierce tussle for nominations in an intelligent manner. Nominations are always limited but the demand is unlimited. For example in the Matale district, nominations can only be granted to eight candidates.
However, our new alliance comprises of 10 main political parties while there are another 16 political parties as well," Gammanpila said. "In this backdrop,it is not going to be as easy as previous elections to be able to grant nominations satisfying all," Gammanpila said. "Due to the fierce battle that prevailed for the n o m i n a t i o n s during the local government e l e c t i o n , 11 of our nominations got rejected,' he added. Meanwhile, commenting on the Government's decision to withdraw from the Resolution 40/1, which also incorporates and builds on preceding Resolutions 30/1, Gammanpila said the decision to co sponsor the resolution was taken by the previous regime without the consent from the President, Cabinet and Parliament. " R a v i n a t h a Aryasinghe, who was the then permanent representative to the UN, had requested the former Foreign Minister Mangala Samaraweera in writing not to proceed with the decision to co-sponsor the resolution, to which the then Foreign Minister did not give heed," he added.
Ravinatha Aryasinghe, who was the then permanent representative to the UN, had requested the former Foreign Minister Mangala Samaraweera in writing not to proceed with the decision to co-sponsor the resolution, to which the then Foreign Minister did not give heed