---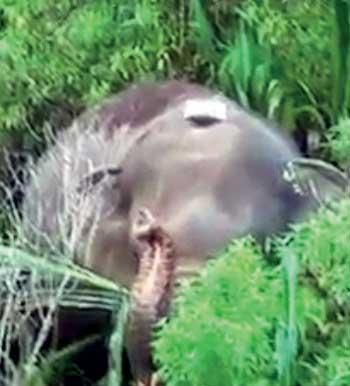 By Lasantha NIroshan Perera
One of the remaining two wild elephants in the Sinharaja forest had been roaming towards the 4th km post on the Rawana – Kalawana Road, the residents of the area had noticed.
After the recent speculations about the environmental damage taking place in the Sinharaja forest, the environmentalists and the wildlife conservators focused their attention on the only two wild elephants left in the forest reserve.

Environmentalists said three wild elephants had been living in the Sinharaja forest several years ago, but no information was available about the third one. They said the two wild elephants in the Sinharaja forest were the only wild elephants living in a wet zone forest in the country.