---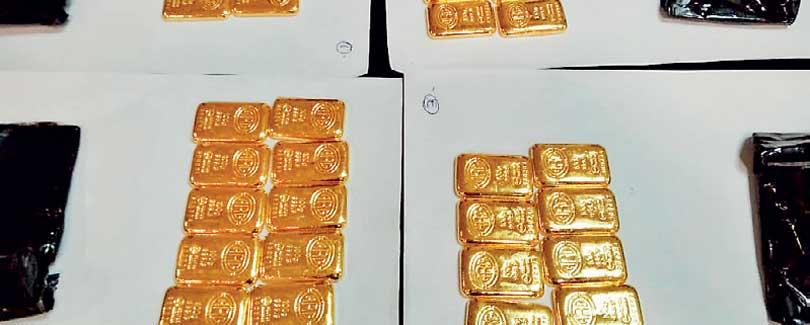 By T.K.G. Kapila
An employee attached to the duty free shop at the Bandaranaike International Airport (BIA), Katunayake, was arrested yesterday with 40 gold biscuits worth over Rs. 32 million in his possession, airport Customs said. They said that the weight of each gold biscuit was 100 grams.

Investigations revealed that a foreign passenger had reportedly handed over the stock of gold biscuits to the suspect employee.

The suspect, aged 36 -year-old was identified as a resident of Colombo.