---
Some sectors have been given salary increases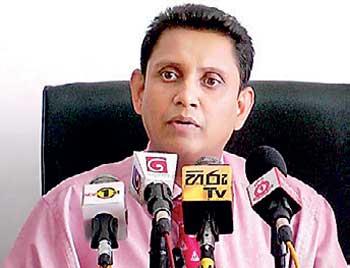 By Sheain Fernandopulle
The Government Medical Officers' Association (GMOA) is set to launch a 24-hour token strike from 8.00 a.m. today in protest over salary anomalies.

GMOA Secretary Haritha Aluthge told a news briefing that the incumbent government had violated the National Salaries Policy by increasing the salaries of the judicial and legal sectors while neglecting several other executive officers including medical officers.

"We have written to President Maithripala Sirisena on this matter," he said and added that a memorandum was submitted to the Cabinet yesterday with the view to rectifying the salary anomalies.

"However, as far as we are aware, the Cabinet paper does not envisage a solution to the executive officers whereas it has proposed to provide special privileges to selected sectors," Dr. Aluthge said adding that doctors had not received any special privileges and had to bear extra administrative and legal responsibilities subjected to disciplinary action.