---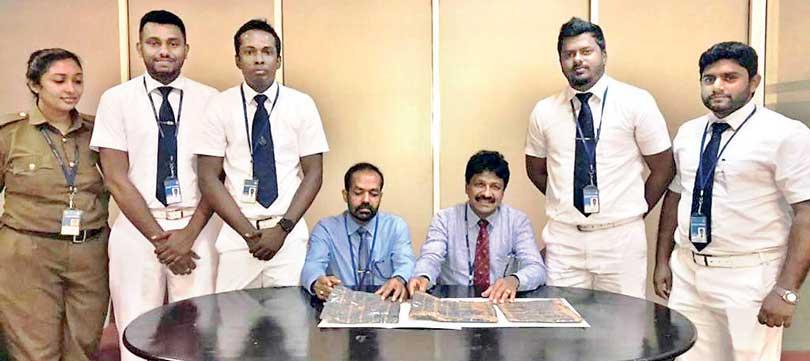 By Kurulu Koojana Kariyakarawana
A female Indian national who tried to smuggle in a stock of Cocaine worth over Rs.18 million was apprehended by the Customs at the Bandaranaike International Airport (BIA) last afternoon when arriving into the country .

The woman who had come from Chennai on Indigo Flight 6E 1203 had arrived at the BIA at 1.35p.m. yesterday and had tried to enter the country through the Customs 'Nothing to Declare' Green Channel.

Acting Customs Spokesman Superintendent Lal Weerakoon said the Customs Narcotic Control officials stationed at the BIA Arrival Terminal had searched the passenger on suspicion and had found the drugs in her baggage.

They had found 1.250 Kilos of Cocaine in the suspect's baggage, which had been valued at over Rs.18,750,000.

The detection was made by Customs Superintendent G. S. Chandrasiri and Assistant Superintendents G. A. S. Gunawardena, J. H. P. Gunasiri and D. M. D. C. B. Dissanayake.
The 37-year-old female passenger had been detained for further inquiries and the Customs are conducting investigations to find any local counterpart of the smuggling racket.She will be handed over to the Police Narcotic Bureau afterwards for further inquiries.

Customs Director W. Gankewela is conducting investigations with Deputy Directors W. M. D. R. Jagath and Upali Rathnayake.