---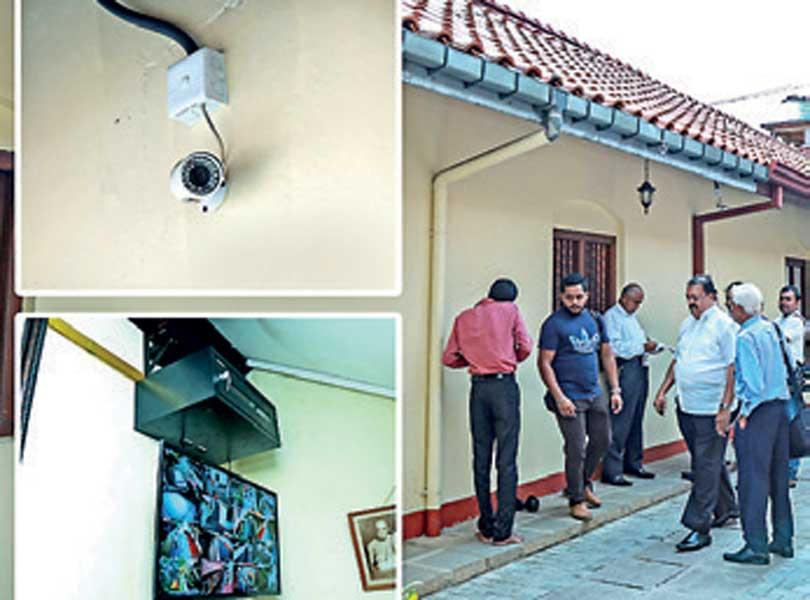 Asgiri Mahanayake the most venerable Warakagoda Sri Gnanarathana Thera said it was only Minister Lakshman Kiriella who did a substantial service to Kandy after President D.B. Wijetunga. The prelate expressed these views after the minister visited him at the Asgiri Maha Vihara on Monday.

"After President Wijetunga, it was only Minister Kiriella did a better service to Kandy and to Buddhist temples. We express our gratitude to the minister and wish him the strength to carry forward his service," the prelate said.

The foundation stone to renovate the side wall of the Asgiri Vihara entrance road was also laid afterwards.

Under the special programme 'Udarata Udanaya' launched by the Kandyan Heritage and Kandy Development Ministry under the directions of Minister Kiriella, a number of religious places of worship had been renovated in Kandy.

At a cost of Rs.2 million, a programme was initiated to upgrade the CCTV camera systems at the Bishop House of Kandy and the Malwatu and Asgiri Maha Vihara.
Minister Kiriella inspected the completed projects and handed over the relevant documents to the places of religious worship.

Accordingly, the minister visited Kandy Bishop his eminence Viyani Fernando, Malwatu Mahanayake the most venerable Thibbotuwawe Sri Sumangala Thera and Asgiri Mahanayake the most venerable Warakagoda Sri Gnanarathana Thera to handover the documents.