---
Only 18 are visible for the general public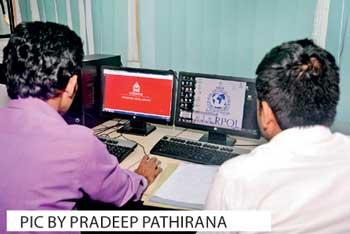 By Darshana Sanjeewa Balasuriya
Although 118 'Red Notices' have been issued on Sri Lankan fugitives by the International Police (Interpol), only 18 of them are visible to the general public on the Interpol website, the Criminal Investigation Department (CID) said yesterday.

A senior officer at the Sri Lankan Interpol branch said that a total of 118 'Red Notices' issued on Sri Lankans, including former Central Bank Governor Arjuna Mahendran and Sri Lanka's former Ambassador to Russia, Udayanga Weeratunga.

Udayanga Weeratunga is currently under house arrest in Dubai.

A red notice is a request to law enforcement authorities worldwide to locate and provisionally arrest a person pending extradition, surrender, or similar legal action, Interpol sources explained.

Currently, the Interpol has 194 member countries and Sri Lanka's branch is being operated at the CID. Sri Lanka's Interpol branch has been operating since 1950.

The sources said that there are eight types of notices, red, yellow, blue, black, green, orange, purple and Interpol-United Nations Security Council Special Notice issued by the Interpol.
The sources said that public has no access to some red notices since the year 2016.

The officer said that the Sri Lanka's Interpol data had been linked with the airport and they are also looking to link the network with Central Bank, Customs and several other institutions.
The sources said that there are 78 blue notices issued by the Interpol on Sri Lankans. Blue notice is issued to collect more information about a person's identity or activities related to the crime.