---
We believe that climate change is one of the greatest threats that we, as Sri Lankans, will face in the future. Therefore, we intend to provide our readers with local and international content with the objective to educate and inspire. We would also like to learn from our valued readers about any ongoing initiatives in making Sri Lanka a more sustainable nation.
We aim to explore sustainable ways of living that have the most positive impact on not just our natural environment, but also for humans and animals. While topics such as global warming, pollution, and inequality are confronting, we believe it's time the media stopped shying away from these issues and became an active participant in finding solutions - and we hope you will join us.
People's movements Reforest Sri Lanka, Wastebusters, 20+MILLION, and T-HUES take on climate change
Reforest Sri Lanka is planting trees around the country for the last four-and-a-half years to

restore

biodiversity
20+million is a group of young people against single-use plastic in Sri Lanka
Waste Busters create and sell alternative products to plastic materials
T Hues is an alternative Sustainable Natural Dye for Garment Dyeing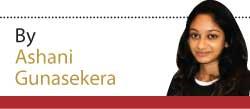 For many years, our books taught us about climate change, its causes and effects. However, we just kept learning. We learnt that climate change leads to disastrous results caused due to careless human activities such as environmental pollution and destruction of ecosystems. And yet, we kept destroying. Not many people gave thought about this or felt the need to spread awareness on climate change that is until recently when the consequences of human ignorance started to surface.
Rapid change is taking place all over the world, forcing people to open their eyes. The environment has turned against human survival in a world where it has been given a seat behind otherworldly pleasures. Mother Nature is on the road to deterioration and human extinction could be right around the corner.
All types of disasters are taking effect all over the world, leading to the Earth's demise. Icebergs are melting causing sea levels to rise and forests are turning into ash in mere seconds. People all around the world are suffering and animals are dying. The oceans are being mercilessly polluted, killing precious marine life. In other words, 'life' is fading.
Climate change, which has now become quite a serious issue for the entire world, is a threat to generations of young people and the generations yet to come.
The present state of the world is the future of all children around the world. It could also get much worse if no action is taken to fight against it. Youth around the world are now taking the time to save Earth and their future.
A great deal of effort is put by many young communities, thus commencing youth climate activism. Many young individuals started the movement by springing into action, protesting and demanding justice to their fragilised future. Realising that it is not yet too late, tens of thousands of young climate activists put forward solutions and started campaigns in the hope of creating the much-needed awareness on the present condition.
Fearing for their future, young activists around the world have started making changes. The surge of youth activism has led many people to understand and provide proper attention to the issue. Every country, as individuals can help create a better world for future generations by teaching children not only about climate change but also what can be done about it.
The world's balance has been tipped over due to years of environmental destruction. Therefore, it will take years to restore what is lost.
However, this has in no way affected young people's tireless efforts to save Earth. Despite all this occurring right in front of us, most people still tend to turn a blind eye towards the issue by putting profits and gains ahead of the planet. However, what they have failed to realise is that their choice of ignorance to this issue will only lead to the destruction of the planet wherein the end, profits will not matter as there will be no planet.
Youth in Sri Lanka have started organising many campaigns to save the country and contribute to saving their generation's future. They have realised the crucial need for action and started joining the already existing communities doing great service to the environment.
There are a few such organisations in Sri Lanka doing tremendous work to secure a stable future before the threats turn into inevitable calamities that will leave deep, regretful marks on Earth.
REFOREST SRI LANKA
Reforest Sri Lanka has been about four and a half years in operation as a civil society doing amazing work for the environment, planting trees around the country as a team of citizens to restore biodiversity.
Achala Arunalu, one of the founding members explained that growing up in Peradeniya he had learned to love and admire the beauty of nature.
However, as he travelled around, he had noticed great environmental loss which was occurring, leading to great suffering of people and animals. "We had to do a project for CSR. Everyone was lamenting about the loss of many places such as Wilpattu. That's when we started this and we just carried on from there," he said.
"We kept on planting trees. We wanted to show that citizens can do something. People can't expect someone else to stand up for them".
Planting with over 11,000 volunteers, Reforest Sri Lanka has managed to plant over 80,000 trees at over 120 locations around the country. The society includes people from different industries such as software, medical and apparel coming together to perform large scale projects, planting 500 to 4000 trees a day. The society focuses on planting native and endemic species and they have succeeded in planting 80 varieties so far.
"Many people claim to do millions in one day, which is impossible. It's very dangerous when people lie about such things. It's a threat to Sri Lanka," Achala said.
"Sri Lanka is 93 times larger than Singapore and yet, our population is not even four times that of Singapore. Our economy is significantly small. So, what are we doing? 54% of our land is used for agriculture. We have to fight and help ourselves".
'Children of the trees,' a project was done by the society aims in involving school children to plant trees. Children from various schools provide them with two saplings in return for a book that gives them a sense of ownership and help them get in touch with nature from a young age.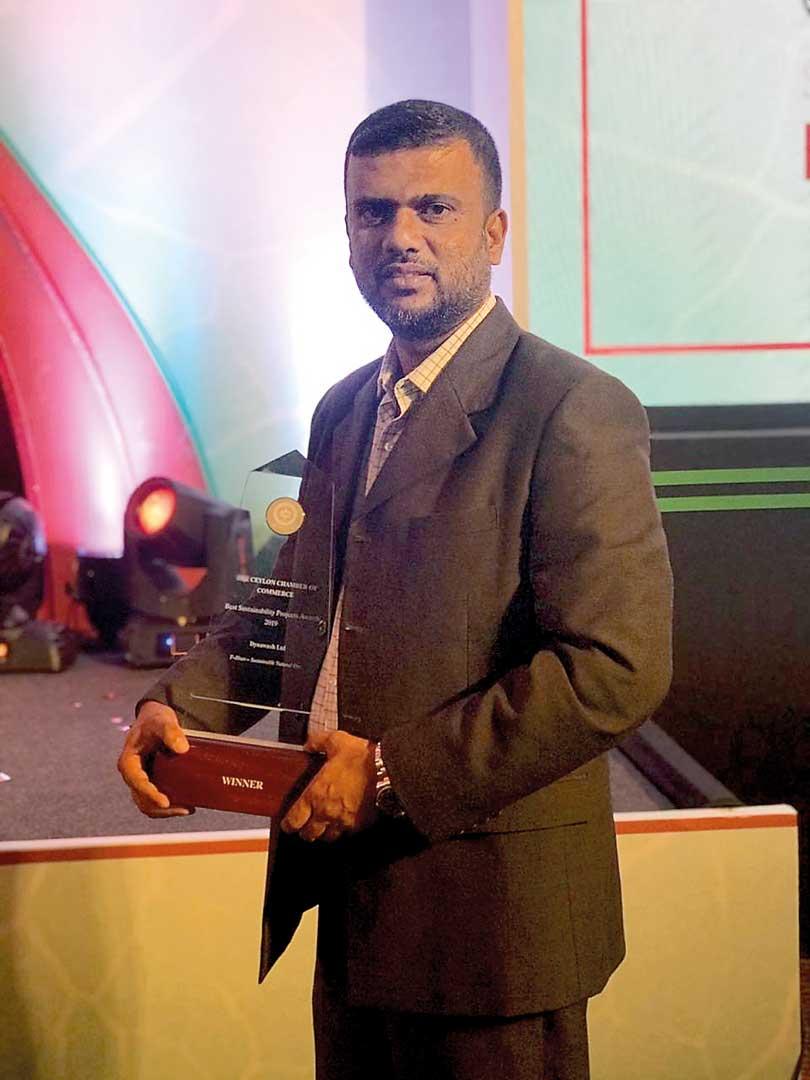 WASTE BUSTERS SL
The Waste Busters arose after the collapse of the Meethotamulla garbage dump. One of the founding members, Dr Rishani Gunasinghe, explained that they decided they were not going to provide the garbage trucks with more home waste that will eventually pile up and affect people.
They began a Facebook Page to share waste reduction ideas that suit Sri Lanka. Waste Busters create and sell alternative products to plastic materials. All the profits received will be used for planting trees by Reforest Sri Lanka. "Social media plays a big role in people's lives so we want people to start questioning their lifestyles. 50% of waste generated in households are organic material which is not necessary to be thrown out," Dr Rishani stated.
"If we reduce that 50% of waste, the garbage that goes to the dump can be greatly reduced. We can take care of a big part of the waste issue at home levels. We hope that the government will take up their responsibilities to solve waste issues as well. There are more than 200 sites in Sri Lanka where people come and just dump garbage, causing animals to consume them and die. Everybody has to take responsibility to help make a better Sri Lanka".
20+MILLION
20+ million is a society of young people creating a movement against single-use plastic in Sri Lanka. The society explained that one of the biggest pollutants in Sri Lanka is the single-use plastics that come from food packaging and various other items. While only less than 15% of plastic approximately gets recycled effectively, the rest is dumped into the environment.
"About 700+ metric tonnes of plastic materials are imported to Sri Lanka. Out of that, it is not difficult to figure out how much is dumped into the environment. These can be easily avoided because 90% of waste comes from packaging".
To reduce 50% of plastic in 5 years, a community of people working in the Software industry formed 20+ million to popularise alternatives to single-use plastic and help reduce the waste that damages the environment.
Although it is a very ambitious goal, society is determined to achieve it. They explained that it can be done if more people support it and if the government will enforce certain policy changes as well.
"In the current volatile political climate, environment-related issues have become almost a non-issue for all major contestants. Protection of the environment is as important as the security of the nation and economic development of Sri Lanka".
T-HUES
T-Hues had begun in Dynawash, which is an industrial laundry specialising in garment dyeing catering to Apparel Exporters that supplies garments to the leading brands in the world. Dynawash, together with the Sri Lanka Institute of Nano Technology saw the creation of natural dye produced from Tea Waste, from the iced tea manufacturing process of Unilever. It is probably the only sustainable dye to exist in the world today that offers a colour range of over 30 colours.
This is a great alternative choice for the young generation that seeks to promote eco-friendly methods of human survival.
Ishfaq Ahamed, the Business Development Manager of Dynawash Limited, explained their aim and shared his thoughts on the global issue of Climate change.
"Climate Change is real and the environment is under great attack due to human action and every little action to mitigate the effects of CC will help. Textile Industry is the 2nd most polluting industry in the world and something needs to be done to mitigate the textile Industry negative impact on the Climate," he said.
"T Hues is an alternative Sustainable Natural Dye for Garment Dyeing (Cotton and Nylon) in place of Synthetic dyes currently used in the market.
"The company aims to replace Synthetic dye with a Natural Sustainable dye which has a lower Carbon Footprint from the conventional dyes currently used in the market".