---


ir Vidhyadar Surajprasad Naipaul, or Vidia as he was known to his friends, has died without leaving a new literary successor or equal of Indian origin who could scale the heights he reached. Only the second writer of Indian origin to win the Nobel Prize, he leaves a complex legacy of finely written books, literary feuds and enmities, and a uniquely individual way of viewing the third world which many found hard to stomach.
Though he was born in Trinidad and Tobago and lived much of his adult life in England, Naipaul may be called an Indian writer. But he would have detested that definition. Essentially rootless, he was scathingly critical of both the West Indies and India, and haughtily contemptuous of Britain, calling it a country of "bum politicians, scruffy writers and crooked aristocrats."
"Though he was born in Trinidad and Tobago but lived much of his adult life in UK, Naipaul may be called an Indian writer. He was scathingly critical of both the West Indies and India, and haughtily contemptuous of Britain"

I discovered Naipaul among the fiction shelves of the British Council library during my school days. The first thing I read was a collection of short fiction, which included some excruciatingly funny pieces. His masterpiece was the autobiographical novel 'A House for Mr. Biswas', which too, is very funny.
Thereafter, his fiction as well as non-fiction grew bleaker and bleaker. 'Mimic Men,' 'In a Free State' and 'Guerillas' were dark, brooding novels. I have read enough of bleak novels in my life. But, whether it's Dostoevsky, Thomas Hardy or Joseph Conrad, the romantic view of life which is central to their plot and character building makes their books a pleasure to read. Naipaul is the least romantic of all major writers I've ever read. Writing about love was as difficult to him as writing about monastic life would have been to Henry Miller.

That may amount to a considerable literary achievement – to leave out what many writers would consider as essential, and create a lasting literature around the ugly truths and inconsistencies of life. But it put me off Naipaul's fiction considerably. His non-fiction was more interesting. It created the biggest controversies of his literary life, too, earning him the unenviable reputation of being a racist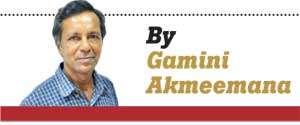 and a bigot.
Naipaul was born in 1932. His grandparents were labourers. His father Seepersad was a journalist with a great love of European literature, and proved to be his inspiration to be a writer. During his lonely years at Oxford University in Britain (he got there thanks to a scholarship), the letters between father and son were a source of strength to Naipaul. These were published later as 'Letters Between Father and Son' (1999).

'A House For Mr. Biswas', was published in 1961 when he was only 29, establishing his literary reputation. The success allowed him to spend the next few years travelling in India, Africa and the Caribbean. The ensuing writing was hardly flattering to these countries. "An Area of Darkness," his book about India (1964), has him recoiling in horror at the "narrow, broken lanes with green slime in the gutters, the choked back to back houses, the jumble of filth and food and animals and people, the baby in the dust, swollen-bellied, black with flies, but wearing its good-luck amulet."
That hardly won him many friends in India. His writing about Africa was no different. He took up a writer-in-residence fellowship at a university in Uganda, and wrote 'The Mimic Men' while there (1967), the story of a politician of Indian origin in the Caribbean who only succeeds in mimicking the behaviour of his former European masters.


His writing about Africa was scathing. Travelling widely, he saw only destruction and despair. 'In A Free State' (1971) won the Booker Prize with its portrayal of a violent, post-colonial milieu attracting young, idealistic whites in search of sexual freedom. 'Guerillas' (1975) was an even more disturbing novel about a politically naive white girl who was fatally attracted to a self-styled messiah leading a ragtag liberation movement in a Caribbean state. 'A Bend in the River' (1979) based on the Republic of Zaire under Mobutu Sese Seke, is a frightening study of how absolute power corrupts absolutely. Such works seem to confirm Naipaul's view that Africa would revert to the 'bush.'
Such bleak views of life in the third world drew vehement criticism from notable literary figures such as Nobel laureates Chinua Achebe and Derek Walcott; the latter said that Naipaul wrote beautiful prose scarred by scrofula and a repulsion towards Negroes.

After Africa, the West Indies and India,Naipaul turned his attention to the Muslim states and Islamic fundamentalism. In 'The Believers' (1981), he attacked Muslim clerics and the new generation of religious youth mercilessly. In reviewing it for the New York Times, one writer wrote that it bore an antipathy to the religion so blatant "that a book taking a comparable view of Christianity or Judaism would have been hard put to find a publisher" in America.
When Salman Rushdie went into hiding after The 'Satanic Verses', Naipaul described the fatwa as "an extreme form of literary criticism." Writing about Islam, he wrote that "there probably has been no imperialism like that of Islam and the Arabs."

The academic Edward Said declared he found it hard to believe any rational person would attack entire cultures on such a scale. Many critics saw him as a misogynist and a hater. Novelist and travel writer Paul Theroux, his one time friend and admirer, became a bitter enemy when he discovered in a second hand bookshop one of the books gifted by him to Naipaul.
Not all Muslim writers saw him in a negative light. Turkish writer Orhan Pamuk wrote that Naipaul represented the third world "not with sugary magic realism but with their demons, their misdeeds and horrors – which made them less victims than human."
He married twice. His first wife was Patricia Hale, a fellow student at Oxford. She was very supportive and read all his manuscripts, but he was unfaithful to her.
"As Naipaul's fame grew, his younger brother Shiva Naipaul (born 1945) was relegated to obscurity. The late Shiva Naipaul too, was an acclaimed fiction and travel writer. He died in 1985 without realizing his full potential"

As Naipaul's fame grew, his younger brother Shiva Naipaul (born 1945) was relegated to obscurity. The late Shiva Naipaul too, was an acclaimed fiction and travel writer. He died in 1985 without realizing his full potential. His two novels 'The Fireflies' (1970) and 'Chip Chip Gatherers' (1973) explore his native Indian community in Trinidad.Geoffrey Wheatcroft, commenting about them in the Oxford Dictionary of National Biography, said that 'Fireflies' was written 'in limpid prose, with a crystal ear for dialogue and comedy. Through the human story of struggle it strikes at the heart of the functioning of the Hindu community in Trinidad.'

After publishing these two novels, Shiva Naipaul too, spent time travelling in Africa. The resulting work, 'North of South,'is harshly critical of African life just as his brother's writing was. In 1980, came out 'Black and White,' an exhaustive study of the mass suicide in Guyana by members of American preacher Jim Jones' cult, which led to accusations of anti-Americanism by critics. His last novel was 'A Hot Country,' a dark and despairing work set in a fictitious South American country.