---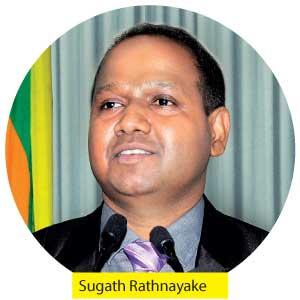 Information Revolution and News, a groundbreaking book written by versatile media personality, Sugath Rathnayake, was launched in Colombo recently. Delivering the keynote address at the distinguished gathering, Dr Tudor Weerasinghe of Sripali Mandapaya of the University of Colombo said that the book would serve well as a handbook in the field of Mass Communication and Media, filling a long-felt void in this specialized field. It has already been endorsed by the Ministry of Education as suitable for school libraries.
Sugath is presently working as an Advisor to the Sinhala Service of the China Radio International (CRI) in Beijing. In writing this book, he has made use of his practical experience and theoretical knowledge gained during over 15 years in the field of media.

The book is specially targeted for those in the field of media, university students, and students of communications and media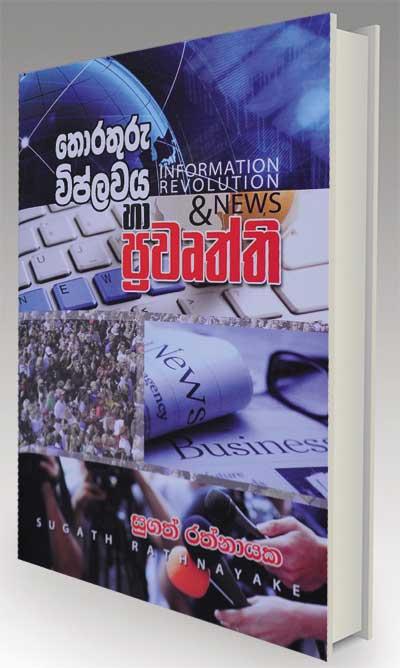 education. It has also been approved by the National Libraries and Documentary Services Board of Sri Lanka as suitable for public libraries as well.
Sugath, a product of Dambagalla Piyarathana Maha Vidyalaya, Monaragala, has obtained his B.A. special degree in Economics from the University of Kelaniya as well as M.A. in Mass Communication. At present, he is pursuing further studies for MPhil in the field of Mass Communication.
Being a consummate lover of literary works since his early childhood, Sugath has contributed a lot to art festivals like Maage Deshaya Avadikaranu Mana (Wake up my land) conducted by University of Peradeniya, Arunodaye Daruwo (Children in the sunrise) conducted by University of Sri Jayawardanapura and Bihidora Abiyasa (Before the Communication doorway) conducted by University of Kelaniya.
"The book would serve well as a handbook in the field of Mass Communication and Media"

He has served as an executive news reporter of Sirasa News 1st, as well as an Executive News Editor and Presenter.
Sugath has presented Sirasa Press Release news analysis programme, which was telecast five days a week.
A veteran international news editor, working in the field of international news for many years, Sugath is well known for his analytical expertise in the reporting of international news.
This apart, he was a freelance writer to the Dinamina newspaper for four years during which time Sugath contributed articles covering different subjects such as political, social, economic, educational, cultural, arts and law. Presently he is the editor of the tri-monthly bulletin Subhasara published by China Radio International and Sri Lanka Red Cross.
In appreciation of the service rendered for the field of Mass Communication and Media, Sugath was honoured with an honorific title -Piyarathane Wishistayo - by his Alma Mater Dambagalla Piyaratana Maha Vidyalaya together with the Old Boys Association in 2018.
During his outstanding career in the field of Mass Media and Communications, Sugath has participated in several international forums and other conventions with his wide-ranging acumen in the field of communication and media at international level.