---

It's hard to believe Janaka will not be with us to celebrate his birthday. He was a man larger than life who made any time spent with friends into a celebration. This is a rare quality which few of us possess. As one who had the privilege of spending much time with him and his family, I would say the focus of his life were his family, his business and Ranil Wickremesinghe. He was the live wire and a tower of strength to the UNP in Kurunegala who gave generously of his time and funds in working for the party. He was a man of extraordinary perceptiveness, intelligence, warmth and an utter lack of pretense.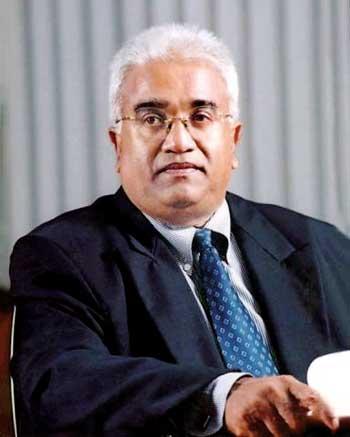 Janaka was irrepressibly upbeat, endlessly positive, resolutely optimistic and always able to find something good to say about a person. Loyalty is a dying value today, political disloyalty is rampant, people change loyalties with the wind and the shifting sands of defeat and victory, success and failure. But Janaka was always loyal and a fierce defendant of the UNP leader at all times; both of them being gentlemen of principle and integrity who shared the same code of honour.

His largesse to the community at large, the underprivileged, the homeless and the injured was unique. He reached out to all in need and was known to never turn away anyone who came to him with their problems and would find some way of helping them. His schooling was at Ananda College and he was sportsman all his life, which perhaps was responsible for the fact that he never failed to play the game, whatever it was, whether sports or life itself with the right spirit. Although a devout Buddhist, his generosity reached beyond the peripheries of caste, creed or race. He was President of the Badminton Association in the Northwestern Province, President of the Kurunegala club for 15 years, the only outstation member to be President of SLTA and President of the Wayamba Chamber of Commerce. He sponsors almost all sports events in Kurunegala and built seven temples in NWP.

He was a good friend. I would often find boxes of mangoes and coconuts left for me by him. He built up his company on his own and I was told by his employees that he was an employer par excellence who treated his employees like his family. He always walked with the brisk step of one with a purpose to fulfil in life, had an easy geniality and a supreme sense of being alive. There was never any lingering rancor lurking behind his affability. I recall Ven. Ahungalla Siri Seelavisali Thera from Trincomalee who spoke at his funeral speaking of his help for 30 to 40 families that needed shelter and livelihood. He had told Janaka that farming seemed to be the best option for them but that they needed a tractor. Janaka's response was quicker than expected, he sent the best tractor available and loads of other essential needs for these homeless people and later built a school for the deprived community.

Janaka had a great sense of family, the basis of the community on which solid ground it is built. He adored both his daughters who thought of him as a 'miracle man' who could make their dreams come true and solve all their problems. He had a special relationship with his elder daughter whose world fell apart when he died; theirs was an unbreakable bond. He would often talk to me about both his dreams and worries for her. His wife Sunetra stood by him like a rock and supported him in all his endeavours, his business, his politics and his work for the community, particularly the underprivileged. He worked hard to give his children security, with strength and courage, roots and wings and go out into the world, to face and overcome all challenges.

We all miss Janaka, his family most of all, but we, his friends, miss him too. Memories of the good times we shared are still very alive in the recesses of my mind. Janaka took his fatal illness with great fortitude and cheerfulness. I visited him often in hospital and was amazed to find him always in good spirit. I can think of no better words to end this appreciation than the following quote from Howard Arnold Walter:

"I would be true, for there are those who trust me, I would be pure for there are those who care, I would be strong, for there is much to suffer, I would be brave for there is much to dare."