---
Lal and I worked at Nestle Lanka for many years. Over the years we built a very strong working relationship which developed into a wonderful personal friendship.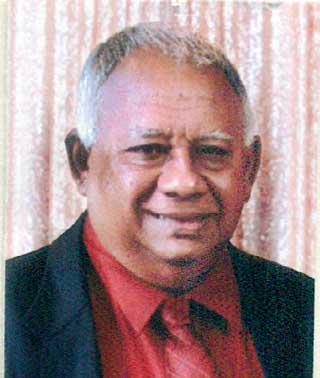 We would regularly go out on field visits where Lal would be in his element as he appreciated and enjoyed the outdoors, interacting with people and building relationships.

He had great insight into the dairy and coconut industries from a farming perspective and was passionate about supporting farmers at the grassroots level to build a profitable livelihood and support Sri Lanka as a nation on its journey towards prosperity.

Over the years Lal touched the lives of many people with his compassion, care and concern. He would be the one to provide help when there was no other avenue.

I try to capture the essence of our relationship below:

When I heard that Lal had left us I was simply blown away

How could that be possible? We were laughing yesterday.

His dry wit and humour, his 'grin' and devilish smile

No one knew what he would do next, he had one unique style!

Oh how I'd wait for him to call me every Monday early morn

How I enjoyed walking through, our shared memory lane and laugh about events that were far too serious at the time.
He had great insight into the dairy and coconut industries from a farming perspective and was passionate about supporting farmers at the grassroots level to build a profitable livelihood and support Sri Lanka as a nation on its journey towards prosperity

Always there for everyone so dependable, sincere, kind, gentle and caring.

Felt good to have him near as a truly trusting friend.

From the day that I first knew you, your heart was pure and kind;

The sparkle in your eyes was keen, your friendship fast and real;

Soft words were your virtue, and humor your appeal.

We grew as friends together, We laughed and shared our dreams;

A friend like you is hard to find, one that touches you deep inside.

When times are tough, I know you're there to offer support and show you care.

I am grateful our paths crossed and we met along the journey of life.

I am so glad we spoke so often despite the distance and difference in time.

As years rolled on, our paths were split, our roads went separate ways.

Though we have been apart for more than 10 years, we were still very much close at heart.

I will cherish every moment and remember every word, till we meet again someday and continue to make new memories in a better place.

So, my dear departed Lal, I'll think of you each day, Peace and rest and comfort I hope you've found today. You are always on our mind and in our heart
Your dear friend
Zakir Amit