---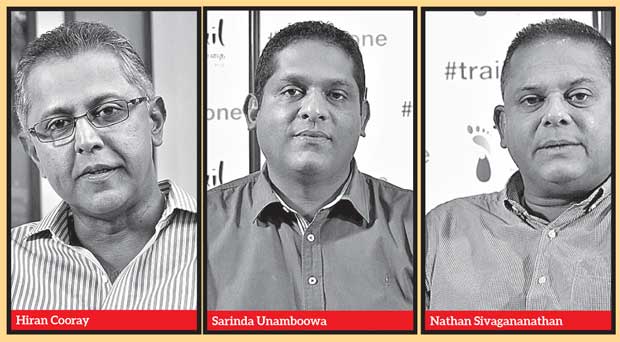 The President's Office and the Office for National Unity led by Chandrika Bandaranaike Kumaratunga (ONUR) has launched a mass communications campaign to raise awareness of 'Sri Lankan Shared Values' as a means of achieving the mindsets needed for national unity and reconciliation. The campaign,timed for National Integration and Reconciliation Week, commenced on Sunday, January 8. "Following a number of initiatives related to building national unity and reconciliation in the areas of arts and culture, education, conflict transformation, psycho-social support, livelihood development, and assistance to female headed households carried out in various parts of the country by ONUR in addition to its work in policy interventions over the last two years, we are now embarking on reaching out widely to create an appropriate mindset among citizens through this public awareness campaign" stated ONUR Chairperson Ms.Kumaratunga.
The campaign is based on the insight that the nation's long-standing divisive issues which have adversely affected national unity, need to be addressed through offering an alternative proposition that will forge a unified national identity and celebration of the nation's diversity among all Sri Lankans.

The campaign thus seeks to get people to question for themselves what being a "True Sri Lankan" really means. As a replacement for the old paradigm of identity defined by labels of ethnicity and religion which has been the entrenched in the psyche of most people, the campaign offers a new identity based on certain common characteristics Sri Lankans possess, which the campaign brings out as 'Sri Lankan Shared Values'.
Six'Sri Lankan Shared Values', such as respect for others of various diversities, compassion and caring towards fellow citizens as taught by all religions, the reinstatement of peace-building and non-violence in a post-war era, social justice for all disadvantaged and marginalized fellow citizens including the willingness to right any wrongs, the adoption of collaboration among diverse people as means of building greater opportunities for all, layered on our famed Sri Lankan hospitality, generosity and friendliness as a people, are highlighted in the campaign for appreciation and adoption as the route to a united, progressive, inclusive and plentiful nation.

The pro bono campaign, conceptualized by Bates Strategic Alliance, which broke on mainstream and social media has brought on board several civil society opinion leaders and celebrities to speak from their hearts in the campaign's messaging. Among these are respected elders such as Sarvodaya's A.T. Ariyaratne and veteran artiste Iranganie Serasinghe, youth activists Thisuri and Senel Wanniarchchi, trail-blazers Sarinda Unamboowa and Nathan Sivagananathan, entertainers Sunil Perera and Marians' Nalin Perera, mountaineer Johann Peries, tourism industry leader Hiran Cooray, cricketers Jehan Mubarak and Muttiah Muralitharan, and renowned artistes Upeka Chitrasena, Taji Dias and Kaushalya Fernando, former minister and diplomat Ms. Ferial Ashroff, film maker Illango Ram, and artistes Mathanavasan and Mahinda Kumar.
The campaign is also being supported by journalists and bloggers who are all vital influence-makers in such public awareness efforts and various media institutions.