---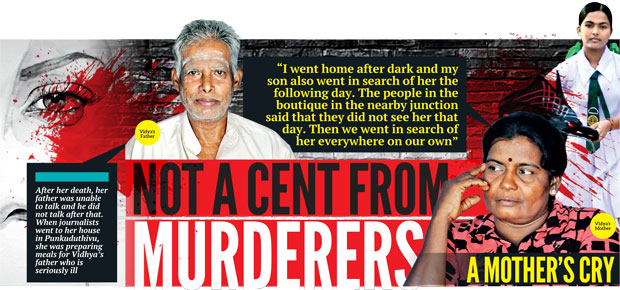 Vidhya wanted to be a journalist, she planned to study mass media in India
Despite being displaced, several schools refused her admission because Vidhya did not have a piece of paper -Leaving Certificate.
When we tried to admit her to Punkuduthivu school, the authorities refused to admit her because she was not there for four years.
Several days prior to this incident, she went to bring a white frock that was given for tailoring and Swiss Kumar and the group had waited for her in a van
According to her, several suspects had turned up to their home before bringing her daughter's body. One suspect had gone close to the goat that was looked after by Vidhya and it had gored him. When he had tried to hit it with a stick, she had scolded him not to do so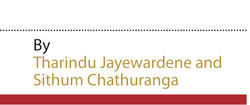 In the aftermath of death sentence to convicts a meeting with the mother of the 18-year-old girl, who was gang-raped and murdered brings out the apathy that exists among school system and some Police officers.

The most gruesome and tragic murder that took place in Punkuduthivu in Jaffna sent shock waves across the country in 2015.

Seven of the nine accused in Sivaloganathan Vidhya's abduction, rape and murder, were sentenced to death by a three-judge bench of Jaffna High Court on Wednesday, September 27.

Jaffna High Court Judge M. Ilanchezhiyan, while sentencing them said the first and the seventh accused should be released due to lack of evidence against them.

The seven men found guilty were also sentenced to 30 years rigorous imprisonment and ordered to pay Rs. seven million as compensation to Vidhya's family and in the event they failed to pay, the Jaffna High Court ruled their term of imprisonment should be extended.

18-year-old Sivaloganathan Vidhya of Punkuduthivu in Jaffna was abducted, gang-raped and murdered on May 13, 2015.

After two years of hearing this murder case, the bench of three judges passed death sentence to seven accused who were found guilty of the charges of abduction, gang-rape and the murder of the Shivaloganathan Vidhya.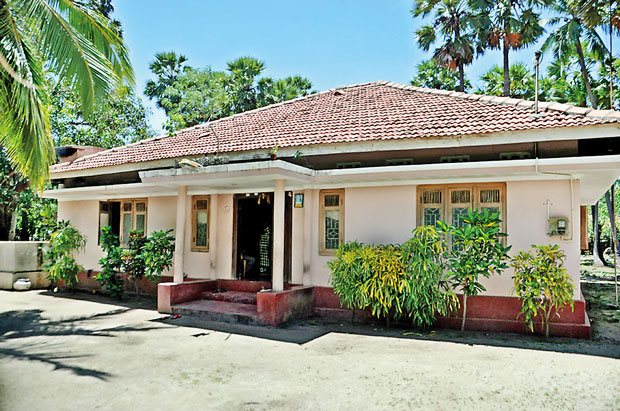 Following the landmark judgment, Vidhya's mother, Shivaloganathan Saraswathy spoke to the media.
"My daughter Vidhya kept a dog called Kutti. On the day of this tragedy, that dog had come and searched the daughter. Later it brought one of her shoes and kept it near her brother and had run. Then, my son also ran after it and screamed having seen the daughter"

Shivaloganathan Saraswathy, the mother of the victim offered thanks to all, irrespective of Sinhala, Tamils or Muslims, who made efforts to mete out justice to her daughter. She said that Vidhya's father became so ill due to the murder of Vidhya that he was not in a position to speak.

When journalists went to her house in Punkuduthivu, she was preparing meals for Vidhya's father who is seriously ill.

This is how Vidhya's mother Saraswathy started the story of her daughter's tragic incident.

"We resided in Punkuduthivu. Many villagers were displaced to Jaffna and other places due to the war in the 90s. We went and lived in Mankulam. Vidhya was born in November 1996 in Mankulam. Her elder sister and brother were born in 1991 and 1993 respectively. Vidhya attended the Tamil Mixed School in Thunukkai and she got high marks at the scholarship examination and passed. Following the announcement of results another student had hit her with a chalk duster. This is because she had got better results.

As a result of the chalk dust that spread in her eyes, she had got eye-sore and was unable to go to school for about two days.

"Since the infection became complicated we took Vidya to Colombo for treatment," she said.

She added that it was with great difficulty that she took her to Colombo and treated the daughter at a private hospital. During this period the mother and the daughter had to put up in a relative's house in Colombo.

An eye- surgery had been performed in Colombo and she had to return to Jaffna. However Vidhya was kept in the relative's house for follow up treatments.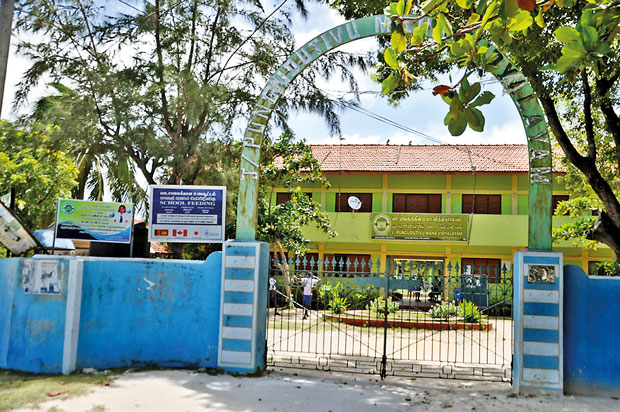 In the meantime, they returned to Punkuduthivu due to fierce war in Vanni and her husband was injured due to shrapnel of a mortar shell. He was working as a labourer for daily wages although he worked earlier as a cashier in a boutique.

"Although we tried to admit her to a school in Colombo when she was there, we failed in our attempt to do so. This is because we couldn't get her school leaving certificate.

"She came back to Punkuduthivu after four years. When we tried to admit her to Punkuduthivu School, the authorities refused to admit her because she was not there for four years.

"However, after a test, the Principal concerned admitted her to grade nine because she got high marks. Later, she got through GCE (O/L). After O/Ls, she selected Arts subjects for the Advanced Level because she was toying with the idea to become a journalist. She was planning to go to India to study mass media.

"That is why she learned Hindi as well. They committed this heinous crime when she was in first year of A/L," Saraswathy said.

"Several days prior to this incident, she went to bring a white frock that was given for tailoring and Swiss Kumar and the group had waited for her in a van.

"On the day of the incident I gave the tea in a hurry because she had got late and we made a complaint to the Kurikattuwan Police Post due to her inordinate delay after school. But they refused to accept it. Then I went to Kayts Police, they also ignored. They said that my daughter is young and that she must have eloped with a boy and that she would come back after two or three days. Then we went in search of her everywhere on our own."

"I went home and my son also went in search of her the following day. The people in the boutique in the nearby junction said that they did not see Vidya that day." She said that her son who continued the search received threats.

According to her, several suspects had turned up to their home before bringing her daughter's body. One suspect had gone close to the goat that was looked after by Vidhya and it had gored him. When he had tried to hit it with a stick, she had scolded him not to do so.

After her death, her father was unable to talk and he did not talk after that.

"After this incident, the Kayts Police did not investigate the incident properly. It had been transferred to the Criminal Investigation Department (CID). People in the area had to protest demanding a proper investigation. The CID came to the village in search of evidence and they did a good job.

"Officers Nishantha Silva, Raheem and Kumar Ratnam of Attorney General's Department took great pains to investigate this case. Im indebted to them for helping to get justice done.

"They were not influenced by the monetary gains. We accept the verdict given by the judges. They have carried out the justice.

"We thank them. We thank all those who protested for justice. We thank the President for intervening in this case. I say again that there were about 15 Police Officers, who took great pain to bring justice to Vidhya, when the Police in the area fail to do so. "The CID played a prominent role in this regard. What I am going to say at last is that I do not want a single cent from the criminals because it will not bring back my daughter. I wish no mother should undergo the pain and the suffering I underwent," she said.
Courtesy Lankadeepa