---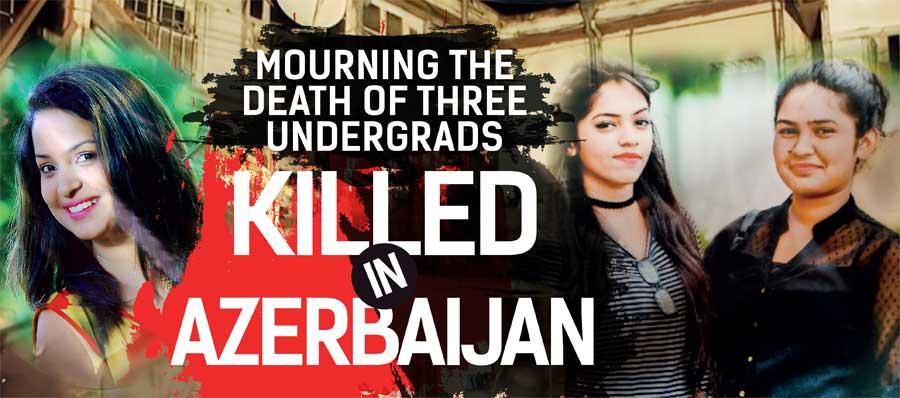 The remains of three Sri Lankans who studied at the Western Caspian University (WCU) in Azerbaijan – who died on January 9 due to toxic suffocation after a fire broke out in the building they occupied at Baku – were repatriated on January 15 with the assistance of the Foreign Affairs Ministry. Final rites are scheduled to be held today and tomorrow.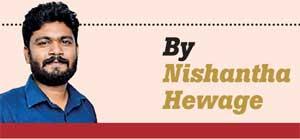 The victims were Hansi Madhubashini (25) of Pahala Bomiriya in Kaduwela and sisters Malsha Sandeepani (23) and Tharuki Amaya (21) of Bokundara in Piliyandala. Hansi was an old girl of Bomiriya Central College while Malsha and Tharuki were past pupils of Lumbini Vidyalaya.
The Foreign Affairs Ministry said Sri Lankan missions in Doha and Tehran coordinated with authorities in Colombo to airlift the remains on Qatar Airways and expedite arrangements at State expense.
Grievances of parents
The parents of Malsha and Tharuki were heartbroken to hear the untimely death of their daughters through the agency in Kollupitiya that sent them abroad. According to Deepa, the mother of the victims, her daughters had left for Azerbaijan last June.

Speaking to Daily Mirror, she said tragedy struck not because of a fire but due to the overheating of an electric pipe attached to the apartment wall.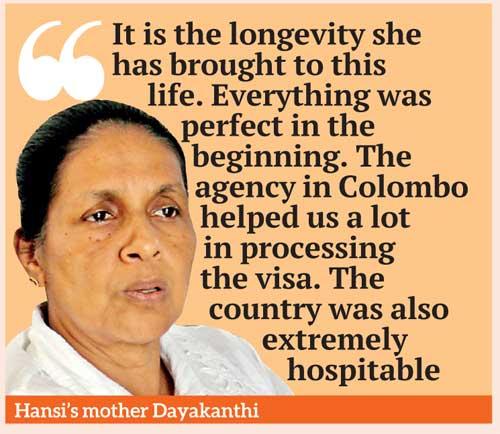 "Seeing some smoke being emitted, a resident in the area had alerted relevant authorities. My daughters complained of headaches, burning sensation in their chests and loss of sleep for several days. I believe this leakage had been there for quite a while but only notified when this unfortunate incident unfolded.
However, it is rumoured that my daughters left for Azerbaijan to follow an English language course for a duration of one year which is false. They left the country to pursue full-time degree programmes in IT and fashion designing," she said.
When asked about the choice of university, she said their daughters opted for it as the university concerned had a good world rank. "I never thought I would receive the remains of my daughters this early.
The Foreign Affairs Ministry was really helpful in facilitating all procedures."
Another tragedy befell this family when Sanjeewa's sister Sujeewa Priyanka (49) died after suffering a cardiac arrest upon hearing the death of her nieces. Priyanka had been residing next to Sanjeewa's house. "My sister suffered a heart attack after hearing the news. Final rites were conducted last Monday," he said.
Amid these woes, Sanjeewa never failed to express his heartfelt gratitude to the Foreign Affairs Ministry that expended Rs.1,000,000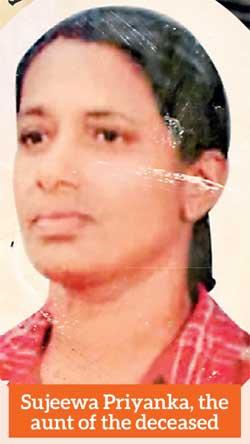 to repatriate the remains of the deceased.

Meanwhile, Hansi's mother Dayakanthi lamented that she could not blame anyone for the loss of her beloved daughter as she sent her for studies to Azerbaijan willingly.

"It is the longevity she has brought to this life. Everything was perfect in the beginning. The agency in Colombo helped us a lot in processing the visa. The country was also extremely hospitable. My daughter did quite well in the university too," said told Daily Mirror, while thanking Foreign Affairs Minister Dinesh Gunawardene for undertaking the expenses to repatriate the remains.
Commentary by education consultants
Speaking to Daily Mirror, an official attached to the education consultancy Malsha and Tharuki chose to facilitate their visa processes said it provided absolute freedom for the students to select any university that was available in its list.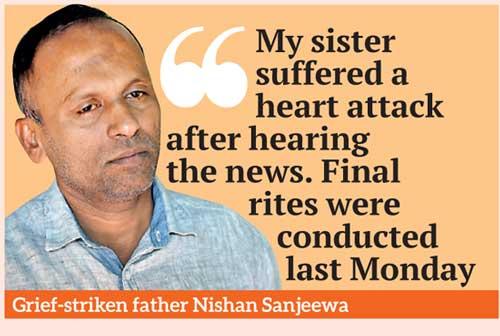 "We never endorse a particular country or university. We only process documents upon the consent of students to enrol in universities. Even during introductory seminars, these students were informed of matters regarding tuition fees and part-time job opportunities. These girls initially showed interest in applying for a Russian university but later preferred one from Azerbaijan saying they had a relative there. Before leaving for Azerbaijan, they submitted a letter with such information to the agency," the official said.

Another education consultant in Nugegoda that handles student visas for Azerbaijan told Daily Mirror that there was greater tendency among Sri Lankans to opt for Azerbaijan universities as there were fewer barriers for admission. The official stated that the course fee per year for a bachelor's degree ranged from Rs.300,000-400,000 which was quite affordable compared to higher course fees paid for other international bachelor degree programmes.

"There is no requirement to show up money in any bank account. IELTS is not required too. However, the students will be permitted to work only upon completion of their studies spanning four years. Visa processing takes place in Azerbaijan after necessary documents are sent there," he said.