---
When people hear something described as sustainable, it's usually in reference to being "environmentally friendly".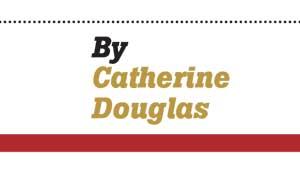 While the concept of living "sustainably" is more often than not, focused on protecting the natural resources of the earth, living sustainably isn't only about environmental protection. It also encompasses human rights and human development. The rights of female children (but can also be boys), and child marriage doesn't immediately stand out as a sustainability issue. But it is.
The Cambridge English dictionary describes sustainable as "the quality of being able to continue over a period of time" but when you look at the issues arising for girls that are married off as children, it doesn't seem to fit that definition.

An Indian NGO, CRY (Child Rights and You) said in a recent media briefing before the start of Diwali,"Besides disrupting girls' education and hindering their opportunities, child marriage, which is also a precursor to early motherhood poses dangerous health risks to girls, while simultaneously increasing their chances of facing domestic violence". ?

The practice has been reported as dropping. In Southern Asia, statistics show that a girl's risk of marrying in childhood has dropped by over 40% since 2000 (United Nations). But despite this, in a CRY's recent Childiscents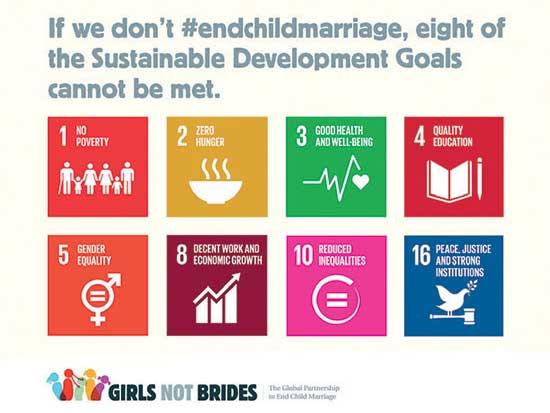 report, in India alone there are 9.2 million married children between 15-18 years. It also revealed that 3.4 million girls between 15-19 years are already mothers.

With the onset of Diwali (the beginning of the auspicious Hindu wedding season), in a press release, CRY encouraged people to contemplate the issue of child marriage during a season that is supposed to be a celebration. "As we brighten our homes this Diwali, let's also take a moment to think about how we can contribute to becoming a ray of light and hope for India's disadvantaged children. For these children, the festive season is like all other days of the year, filled with despair. Our support in any possible form can collectively go a long way in lighting up their lives this festive season," adds Puja Marwaha, CEO of CRY.

CRY has played an instrumental role in addressing child marriage by creating awareness and imparting life skills training to adolescent girls and community women so that they can be empowered to say 'NO' to child marriage. They currently run 21 projects focused on child marriage prevention and have foiled over 1000 child marriages in the last year alone.
"In India alone there are 9.2 million married children between 15-18 years. It also revealed that 3.4 million girls between 15-19 years are already mothers"

A young woman named Arifa (name changed) from northern India's Uttar Pradesh state, is a child's rights activist. Arifa was set to be married off at 15 years old but with the assistance of CRY and a grassroots partner NGO, she was fortunate enough to have the support to resist the early marriage. Currently, she is studying for her year 10 exams but her fight isn't over - she still needs to convince her parents and prospective in-laws to delay her marriage again so she can continue to study.

While the practice of child marriage is illegal in India under the Prohibition of Child Marriage Act (PCMA) making it illegal for girls under 18 years and boys under 21 years to be married, it is poorly implemented and instances of child marriage are largely under-reported.

Child marriage is an extremely sensitive issue- steeped in religion, caste and gender-bias but also born out of lack of education, ignorance and poverty which is where groups like CRY are helping educate communities on the benefits of delaying child marriage, not just only for their children, but also benefits communities as a whole.