---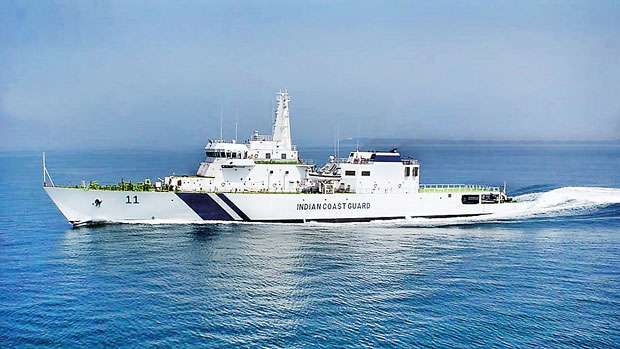 Indian Coast Guard Ships CGS Samar and Aryaman are on a visit to Sri Lanka from 01 to 07 December 2018. The ships arrived in Colombo after participating in the India-Sri Lanka-Maldives Tri-Lateral Coast Guard Exercise 'Dosti' that was conducted from 25-29 November 2018 in Maldives.
Two junior Sri Lanka Coast Guard Officers have also been embarked on the ships since their departure from India on 23 November 2018 to provide valuable sea experience and first hand insight into Coast Guard operations. During their stay in Sri Lanka, the ships would also be visiting Galle.

The visit is aimed at furthering the level of cooperation and inter-operability that exists between Coast Guards of both the nations and to assist in capacity building of Sri Lanka Coast Guard. Interaction between both the services has seen a steady increase over the years with a number of high level delegations and four ship visits undertaken by Indian Coast Guard to Sri Lanka since the last year. The operational and professional exchange that takes place between both the Coast Guards has also served to build mutual trust and provide an opportunity to learn from each other.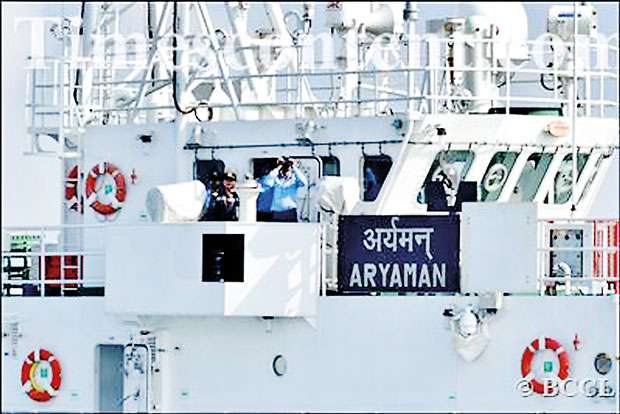 CGS Samar is an indigenously designed state of the art vessel that was built in the Goa Shipyard, the same yard where Sri Lanka Navy's two latest Advanced Offshore Patrol Vessels Sayurala and Sindhurala were built. The ship is designed to carry high speed boats for fast boarding operations, search and rescue, law enforcement and maritime patrol. CGS Aryaman is also an ingeniously designed vessel that was constructed at the Cochin Shipyard. Like CGS Samar she is also tasked to carry out fast boarding operations, search and rescue, law enforcement and maritime patrol.

During their visit, the Indian Coast Guard ships will undertake training on aspects such as search and rescue, vessel search procedure and documentation, pollution control etc. In addition, a series of professional exchanges and sports fixtures have been also planned ashore between the ships' crew and Sri Lanka Coast Guard personnel at Colombo as well as Galle.