---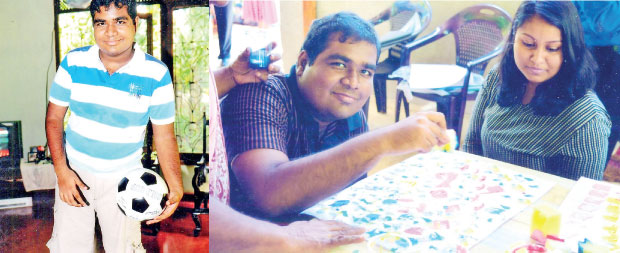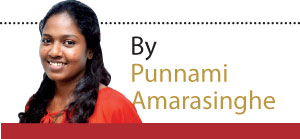 K.P Malintha Perera, born on the 18th November 1995, was the first child of the family and the pride and joy of his parents. He was a happy and a healthy child until the parents noticed that he was lagging behind in speech, when he was around 1 1/2 years. His vocabulary consisted of just a few words that he used very occasionally.
The parents suspected that something had to be wrong and took him to a doctor. At a time when autism was still a much obscure topic, there were many a month when that they had to take their son to countless doctors, make him undergo countless tests before it was diagnosed that Malintha was suffering from a severe form of the Autism Spectrum Disorder.
Malintha's father, Premasiri Perera, described the struggle that the family underwent afterwards. Malintha's condition went downhill from the onset, with him being unresponsive to the parents, even when he was called directly by name. He was agitated at times and started walking in tiptoes as children with this condition sometimes do. Premasiri explains how they homeschooled him because there wasn't a single school that had the resources or the experience to teach a child with Malintha's condition at the time.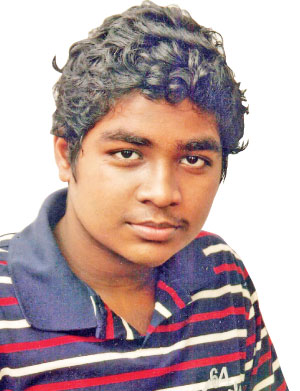 Rather than teaching him Math and Science, his parents struggled to teach him to do basic things like eating and washing by himself. Since knowledge was scarce, there were many times that they had to trust their flow and improvise. He recalls how they took him everyday for walks in the beach to make him drop the habit of tiptoe walking, since he had to use his whole foot in walking in the sand. He recalled sadly how Malintha was isolated from his peers and how the society considered him a 'lost cause'.
But the journey, difficult as it was, had its rewards. Malintha is a talented painter and Premasiri said that he has a uncanny talent for languages. He can translate on paper several languages including Sinhala, English Tamil and Japanese with no formal training.
As with other parents with differently abled children, his greatest worry is caring for his son in the future, when they are no more. With this in mind he is now involved in a project which teaches autistic people to earn money by doing handcrafts. He had to give up his previous job which involved exporting musical instruments and spices to dedicate time for his son.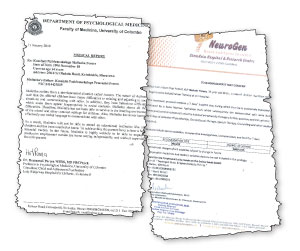 Recently, Premasiri and his wife received new hope. This was because they heard about a new treatment method called 'stem cell therapy' for Autistic patients. This treatment method is still not available in Sri Lanka, though Premasiri and other parents of Autistic children are doing their utmost to get it established soon in Sri Lanka. Meanwhile Premasiri is trying hard to get his son treated in India, which is estimated to cost around 9000 US dollars (around 1400000 SL rupees) Premasiri and his wife cannot afford to bear such a huge expense for treatment.
They have obtained around two lakhs, with the help of generous people. These parents are reaching out to generous souls who understand the agony of parents with a sick child like Malintha. He is to be admitted at the StemAsia Hospital and Research centre in India for treatment in mid February. Malintha's parents are extremely grateful if any form of help is extended to them in curing their son.
Individuals who wish to make donations should deposit their contributions to A/C number 8590009605 at Commercial Bank and maintained under the name K.P.B Perera. You can contact Malintha's father on 0785582647 for more information.