---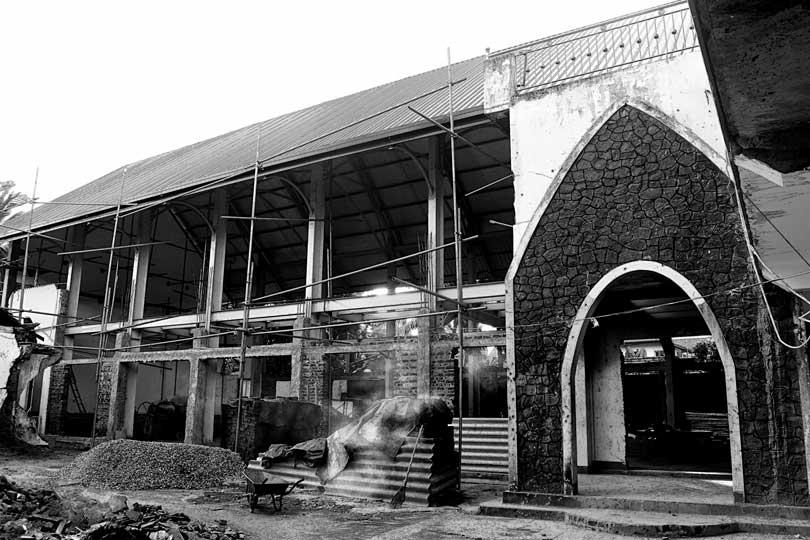 31 'believers' passed away at the Zion Church, Batticaloa on April 21st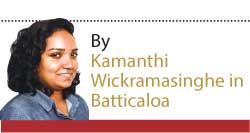 Christmas is around the doorstep, but the festive spirit will not be the same again for those families that lost their loved ones on Easter Sunday; another special day in the Catholic and Christian calendars. Out of the eight locations that were bombed, Zion Church in Batticaloa received much attention as many of the victims were children. A popular rumor is that the bomb had gone off moments after a pastor asked how many children are willing to sacrifice their lives for Jesus. A show of hands was the last photographed picture of all those innocent victims. During a recent visit to Batticaloa the Daily Mirror met with some families, struggling to accept the loss of their loved ones, who despite the tragedy continue to place their trust on their faith.
---
'I believe that she is with Jesus' : Hemamali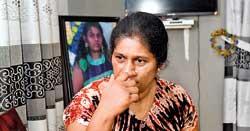 A life-size photo of Dishanika Thivenithan greets visitors at the entrance to her residence. "My daughters were having breakfast when the incident occurred," recalled Hemamali, Dishanika's mother. "All of a sudden I got a call from my younger daughter saying that her sister is injured and is unconscious. Then I was told that a bomb had exploded. By the time my husband went there she had shown where her sister was. We later identified it from her earring because the rest of the body was burnt," recalled Hemamali.
Although they were Hindu, the Thivenithan family has converted to the Christian faith after Dishanika was treated for hyperventilation. "At least the fact that she left us at the Church is a positive sign and I believe that she is with Jesus," said Hemamali.
---
'Revenge isn't part of the Bible' : Jesudasan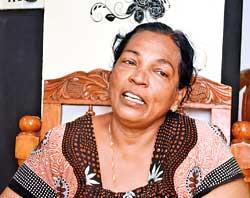 S. Anayah Peter was another child who left his loved ones on the day of the incident. "Sabbath School starts from 7.00am and my second daughter is the teacher-in-charge there," said Premalatha Jesudasan, Anayah's grandmother."When she released the students it was 7.45am and children were having breakfast. So my granddaughter, grandson and my other daughter's daughter were having breakfast together. If she hadn't left to the toilet she too would have been dead by now. My grandson was only seven years old. We believe that he is with Jesus and that's some relief to us. Revenge is not part of the Bible. We can't bear the fact that he is not with us. Hereafter we will not celebrate Christmas." reflected Jesudasan.
What was quite unbelievable was his piece of handwork done two weeks prior to the incident. "While at home he did a piece of handwork which had a hospital and someone taking a patient into the hospital on a stretcher. The patient was wearing a brown shirt. Above the hospital there were clouds and the Sun, like it was a morning hour. Two weeks later when he passed away Anayah was also wearing a brown shirt and the incident also happened in the morning. He may have sensed it," she said.
Time is still ticking on Anayah's watch which is sealed in a bottle while his Bible lies safely at home.
---
'People fear to attend service' : Pastor Deivendran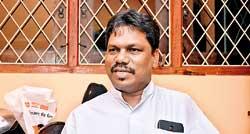 "After the blast many people fear to attend service," Batticaloa Pastors Union President Pastor Kanapathipillai Deivendran said. "In my church there were three Muslims who never came after the bombs exploded. We teach people to follow Jesus. Everybody is asking us why their loved ones were taken away, but we don't know the answer. Since we are Christians we will forgive them and pray for them," said Pastor Deivendran.
Pastor Deivendran had initially studied at Zion Church and had later joined the Village Gospel Church. When asked about the process to become a pastor he said initially followers have to accept Jesus Christ. "After they come to Church, they are baptized and will then join with a Ministry or a Pastor. They are taught Christian ethics and other basic lessons and are sent to Bible College. The course spans three to four years. Thereafter they would be ordained. So the entire process takes around five years. Lay workers also have to study at Bible College. There are only 200 registered churches in Batticaloa. If 20 families are there in the congregation then a church can be registered at the Divisional secretariat or under the Parliament Act," explained Pastor Deivendran.
Lay workers also have to study at Bible College. There are only 200 registered churches in Batticaloa
"People seem to be discouraged from attending service. They may not be having faith on Jesus. During the past four months nobody has joined us. All I can ask from people is to have faith on the Church," he concluded.
---
'Everything in life is temporary' : Verl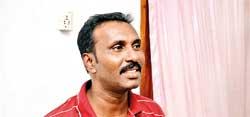 When we visited Verl Arseratnam's house, an injured child was seated on a bed. Not only were her eyes taken off, but she had had three surgeries to her head. "This is Elisa and she's just six years old," said Verl, introducing her to us. "During the blast she was at the library with my sister, son and her husband. All three died, but Elisa and my sister's daughter Rebecca survived. Elisa had to undergo three operations because there was an infection in one of the wounds. We had to take out all shrapnel in her system including a pellet that had pierced through her leg, another through her waist and chest," Verl explained.
We then met Rebecca, the other survivor in the family whose hands and one side of the face were burnt rather badly. Verl was originally a Hindu who was converted through black magic rituals. "It happened back in 1987, but now we believe in our faith. I know that my family members are with Jesus and that's the only relief I have. After all everything in life is temporary," said Verl.
---
'No compensation can bring dead people back to life' : Sasikumar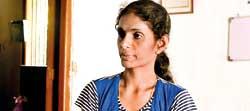 Chandrika Sasikumar's husband and son too will never return home. "We are from Pothuvil and have faced many challenges in life," Sasikumar said while speaking to Daily Mirror. "During the war we were in Komaly and were displaced since our house was burned. Then my husband incurred losses from his business and therefore we decided to come here in 2013. We are Hindu, but with all these problems we wanted some relief and I came across this church. After we started believing in this faith we slowly recovered from the bad times we had. On 21st I was inside the church and my son and husband were outside. Although I heard a noise I thought the generator had exploded. My daughter was in front and I ran out with her to locate my husband and son. I couldn't see their bodies as they were charred. My daughter didn't go to school during the third term because she keeps remembering her brother. I now live with my mother and daughter and I have to look after them. My son was very active in school and was the head prefect of the school. We were given compensation, but you can't give life to the dead," affirmed Sasikumar.
---
'She got healed' :Prashanth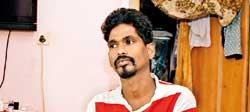 Navaratnam Prashanth is a construction worker who's feeling the loss of his wife. "My wife Prashanth Girija went to church with my two children. Both of us are Hindu, but she had a heart ailment. After she started going to this Church she got healed and thereafter she converted. She used to call me to Church, but I never went. Even on the 21st she called me. But after she died I too converted to the faith. I don't know what to say because I have four children and have to raise them on my own now. But I believe in my faith and I know that Jesus will look after her," said Navaratnam.
---
Construction work in progress
During our visit to Batticaloa we witnessed many places operating as 'Ministries'offering healing services. While some claim that it is a fraud, as many as 7000 Hindus and Muslims have already converted to a Non-Roman Catholic (NRC) faith. At the onset of the Easter attack it was said that Zion Church didn't receive any funding from the Archbishop's Fund. But the Daily Mirror learned that the Rs. 10 million was given to the Batticaloa victims in two installments through Seth Sarana – Caritas, the social service arm of the Archdiocese of Colombo. "We gave Rs. Five million to Caritas – Batticaloa to be distributed among the victims' families," said Fr. Lawrence Ramanayake, Director – Caritas Colombo (Seth Sarana).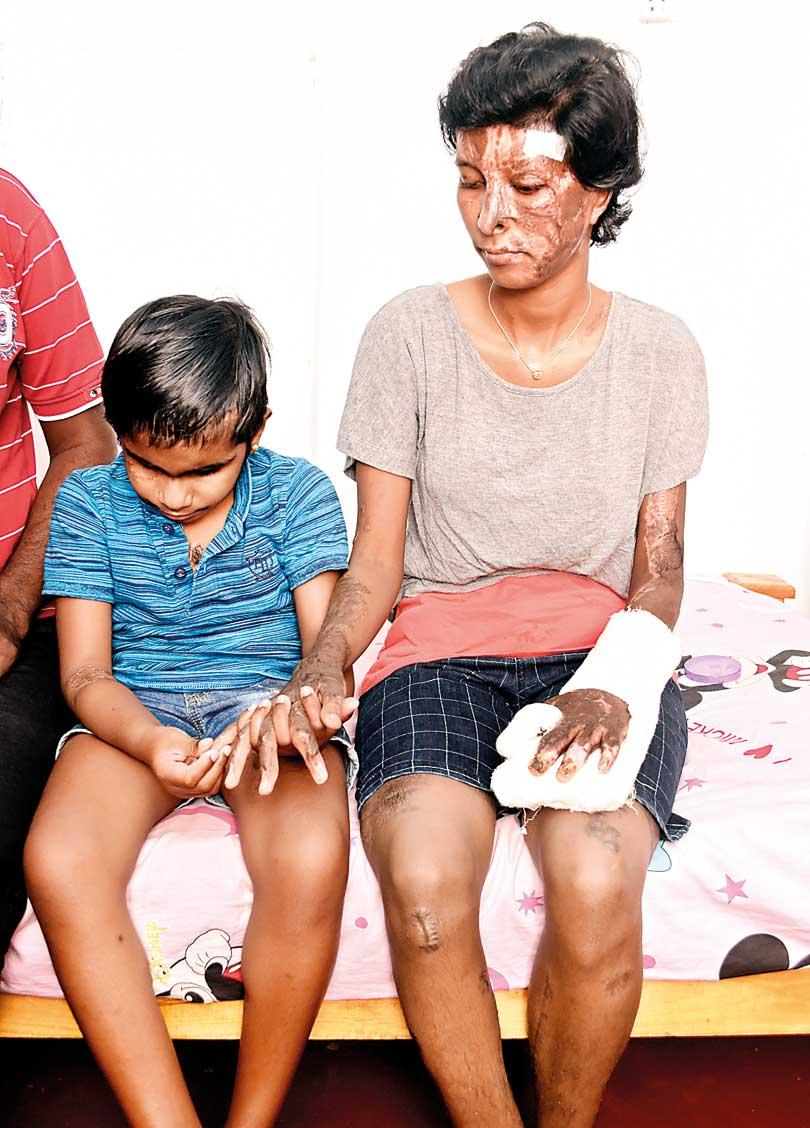 Elisa (left) Rebecca (right)
"We invited other religious leaders to join in when w e distributed this money and it was given to the families in the presence of Pastor Roshan. Then we visited Batticaloa the second time with His Eminence Cardinal Malcolm Ranjith and handed over another Rs. Five million to the Pastor himself. Apart from that we also supported patients from Batticaloa when they got admitted to hospitals. All this was done through the Cardinal's Easter Sunday fund account," said Fr. Ramanayake. While construction work is underway at the original Zion Church premises, a new establishment is being constructed closer to the entrance to Batticaloa. The Daily Mirror also learned that all families are making contributions to the construction work at the new establishment.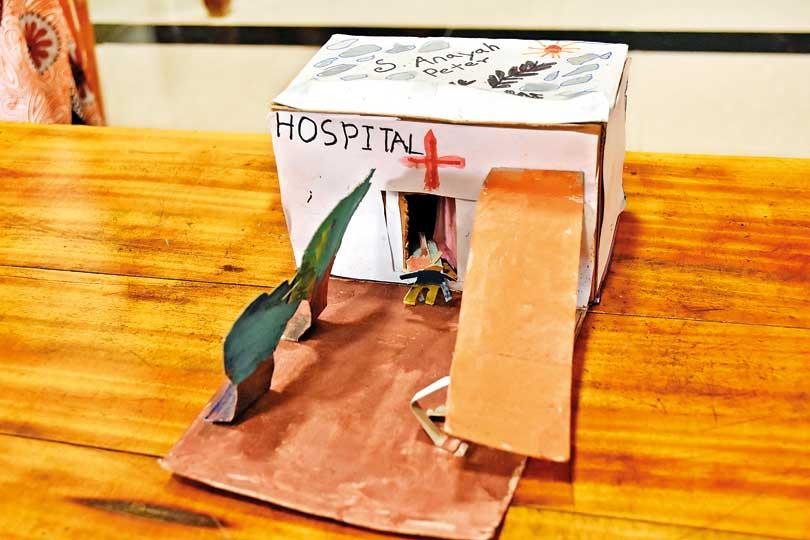 Anayah's piece of handwork done two weeks before the incident
---
A show of hands was the last photographed picture of all those innocent victims
What was quite unbelievable was his piece of handwork done two weeks prior to the incident
---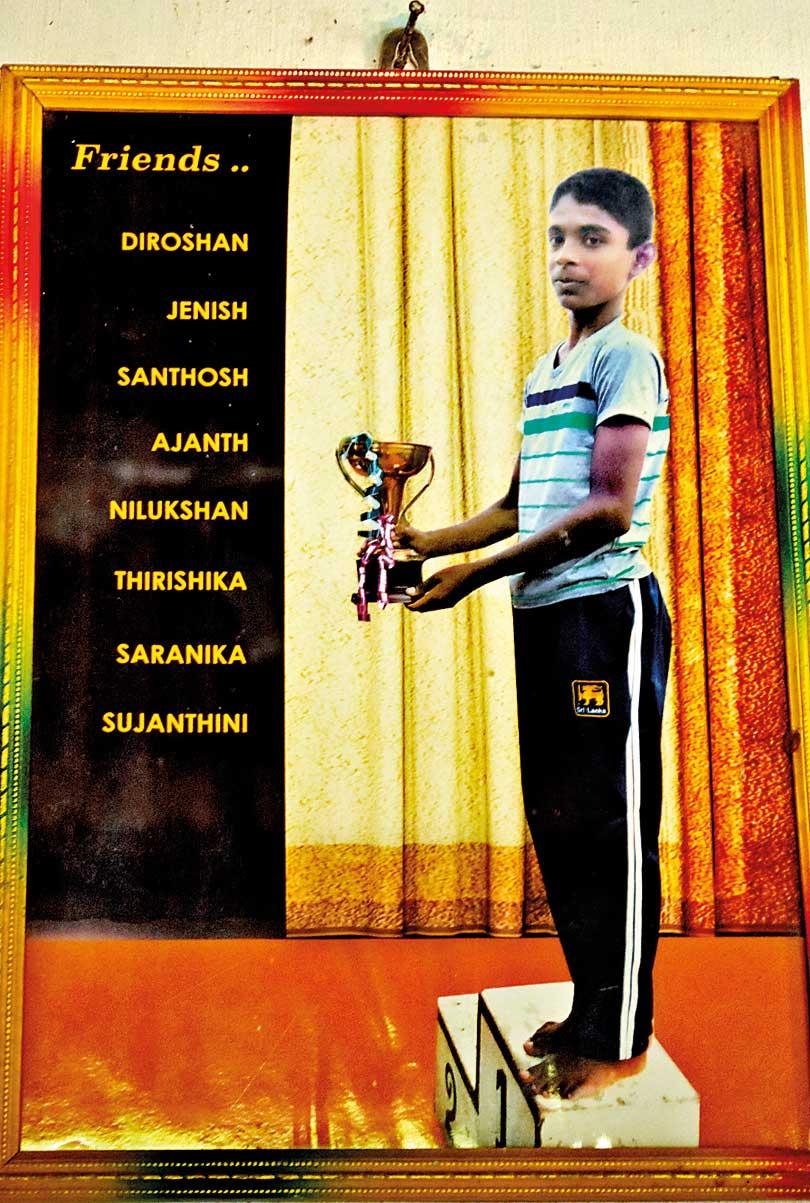 Chandrika's son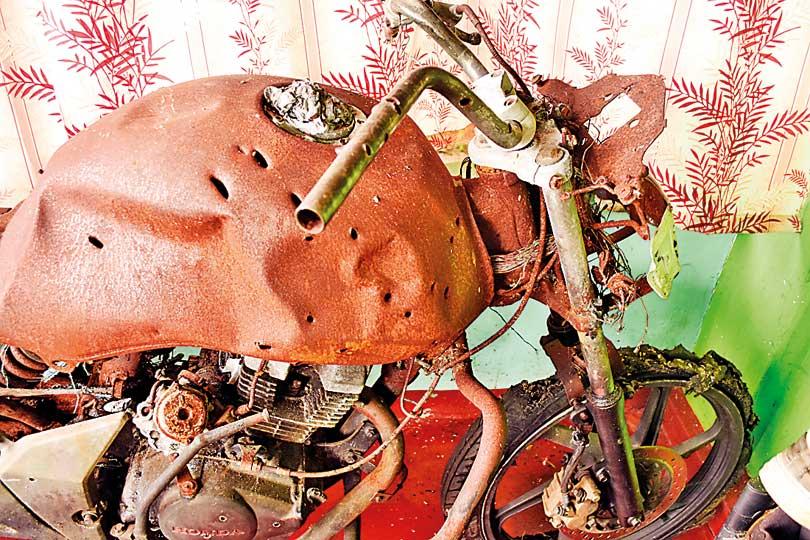 A bike that withstood the intensity of the explosives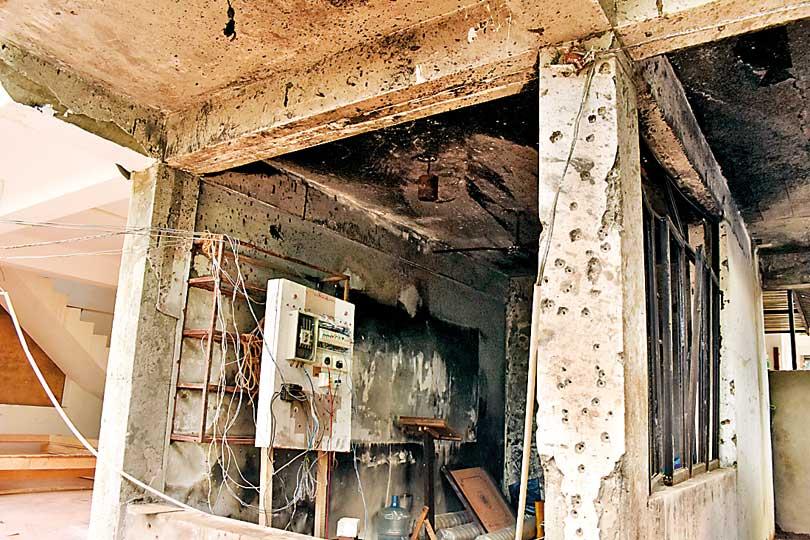 Gruesome remnants of the attack