---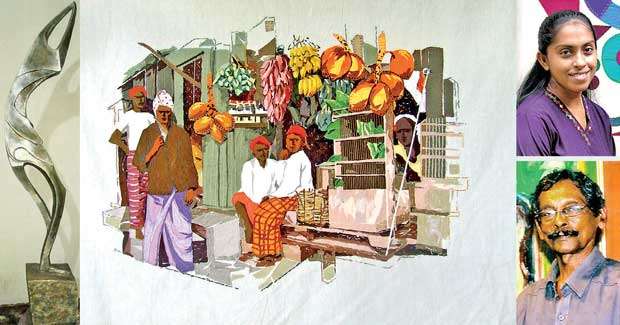 By Shiromi Rajapaksa
An Art Exhibition of a large collection of innovative creations will be opened at 7.00 p.m. on Thursday, October 26 at Sakya Amphitheatre of Lite of Asia at Sama Mawatha on Defence Highway, Pelawatte Battaramulla.

The exhibition will be free of charge for the public on 27 and 28.

The visitors to the exhibition will have the opportunity to view, study and enjoy the varieties of rare paintings and sculptures of twelve artists and share their artistic feelings.

Paintings on old Colombo, nature and folklife and varieties of masks and sculpture will be among the items that are on display.


Doors open on Thursday, Oct. 26 at 7 pm. Venue: The Sakya Amphitheatre, Light of Asia Centre, Sama Mawatha on Defence Highway, Pelawatte, Battaramulla