---
To celebrate Thai Pongal, Swami Vivekananda Cultural Centre, High Commission of India, Colombo will be presenting a Carnatic vocal recital by Dr Sakthi Ravitharan a vocalist from Australia,on 16th January 2019 at 6.00 p.m. at Swami Vivekananda Cultural Centre auditorium, 16/2 Gregory's Road, Colombo 7.
Sakthi Ravitharan is a versatile vocalist, musician and composer. Sakthi has been trained in Carnatic vocal since the age of four by Vidushi Shobha Sekhar based in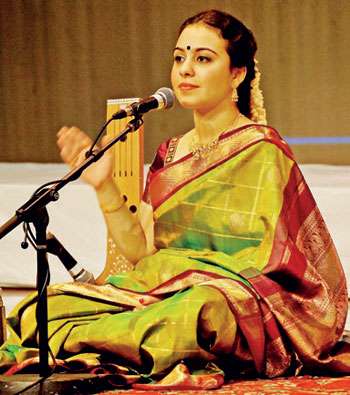 Melbourne, a disciple of Sangeetha Kalani this D K Jayaraman and D K Pattamal and receiving advanced training in Carnatic vocal from Vidwan Malladi Ravikumar.
"Sakthi has been trained in Carnatic vocal since the age of four by Vidushi Shobha Sekhar based in Melbourne"
In 2011 Sakthihas received a Diploma in Violin from the Australian Music Examination Board and also a Diploma in South Indian Classical Music at the Sadas ceremony at the prestigious Madras Music Academy in Chennai.She has also participated at the Margazhi Music Festival in various cities in Tamil Nadu from 2014-18. In 2010 Sakthi released a CD of her own compositions called Beneath Her Smile. In addition to Carnatic vocal, Sakthi is trained as a vocalist in Classical Western Muic as well and plays 6 instruments such as Veena, Western violin, Western flute, piano, viola and piccolo.
She is currently working on a project in which she has composed and written songs in English based on Carnatic ragas and working with leading violinist Kalaimamani Sri Embar S. Kannan. Sakthi Ravitharanis a final year MBBS medical student in Australia.
All are cordially invited. Entry for the concert is free.
For further details please contact the Indian Cultural Centre on telephone no: 2684698 and Email: iccrcolombo2@gmail.com.