---
The Air Force treats us well and we have a WhatsApp group for each block (our block has around 32 people) and we can air our complaints and even submit our requests to which they usually respond. Sometimes jokes are passed around too
The Vanni Camp is dorm-styled with 24 beds in a dorm and divided into separate blocks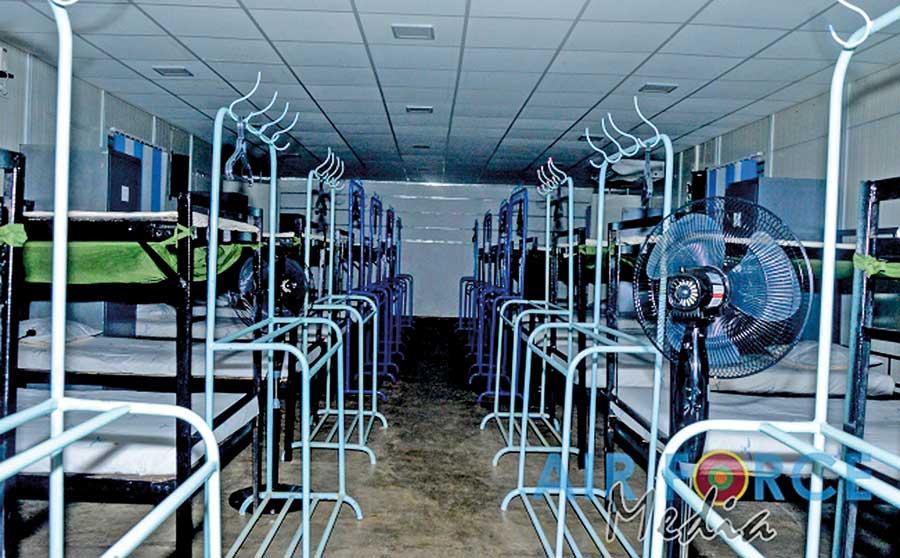 Amid 86 people being tested positive at the time this article was penned and 222 others currently undergoing treatment at designated hospitals with two critical cases in the ICU, the Sri Lankan health authorities are expanding quarantine facilities to accommodate more people who have returned from abroad. As means of curbing the COVID-19 outbreak, all flights and ships scheduled to enter Sri Lankan
territorial borders have been temporarily suspended.
However during the ongoing curfew, except a few who were arrested for violating it, a majority of the people seem to be abiding by the regulations laid down by the authorities. Unlike previous curfews imposed, this time around it is a must for people, especially those in high risk areas including Colombo, Gampaha and Puttalam, to stay indoors to avoid falling prey to the deadly virus.
From the Quarantine Centre in the Vanni
Although one may question the situation at quarantine centres, those undergoing quarantine claim that services extended by the armed forces are satisfactory. The following is an account from a returnee at the quarantine centre in the Vanni:
Having landed at the Bandaranaike International Airport (BIA) on March 16 at 7pm, Fareena* and family were given two options at the Airport; either to go back to the country they came from or to undergo a 14-day period of quarantine. "We came from the UK and decided to remain in quarantine camps because we felt the travel ban might not be lifted in two weeks if the situation worsens in the UK. Around 9pm, we were asked to board a bus where we had to stay while awaiting another flight to land and finally left the airport premises at 2.34am.
We reached the Vanni Quarantine Camp which is under the Sri Lanka Air Force around 7.30am. The food is good, quite healthy with a mix of Sri Lankan and Western cuisine. There is a pregnant woman in our camp. She is a Sri Lankan living in France who had come to Sri Lanka on some urgent matter. There are elderly people as well and a group of 18 to 20-year-olds but most are middle-aged. The youngest in our camp is a 11-year-old boy. Children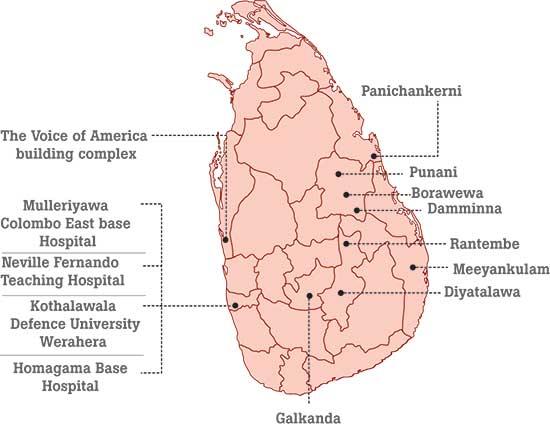 under 12 are allowed to be in the dorm with their mother.
The Air Force treats us well and we have a WhatsApp group for each block (our block has around 32 people) and we can air our complaints and even submit our requests to which they usually respond. Sometimes jokes are passed around too.
The Vanni Camp is dorm-styled with 24 beds in a dorm and divided into separate blocks. Bathrooms are shared with three people using one toilet.
We sleep, eat and have a chat with our block mates to pass the time. Our temperatures are being checked twice a day -- at 7.00am and 5.30pm.
Males and females are in different blocks but where this camp is concerned, we have females in one block while the rest of the blocks house men. The officers treat us well and the food is good but my concern is the manner in which they transported us here in that bus. It could have been carried out more systematically. We were all tired after more than 12 hours of travel and keeping us in a stationary, humid bus for 5+ hours was even more tiring. And I feel that being in such a close space for a long time (31 of us in that bus - fully packed) was letting us become susceptible to any type of infection as it provided a good breeding ground for any infection.
However, the Air Force and the other security forces are doing a great job, but it is the government that has to adopt a systematic process when moving us from the airport to the quarantine camps (instead of making us wait for hours in such a confined space like a bus till a another flight arrives). And the quarantine itself."
*Her actual name withheld on conditions of anonymity
Several other individuals who flew down during the same period and were taken to quarantine centers shared their experiences on social media and commended the services provided by the armed forces in handling the current situation. However, one may question the risks posed on the larger community when a number of returnees from high-risk countries are put into mass quarantine centres rather than keeping them separately. If one tests positive, everybody around him or her has to go into another 14 days of self quarantine. On the other hand, vulnerable groups such as pregnant women, the elderly and those with other complications may be at risk when staying in an enclosed space longer than necessary.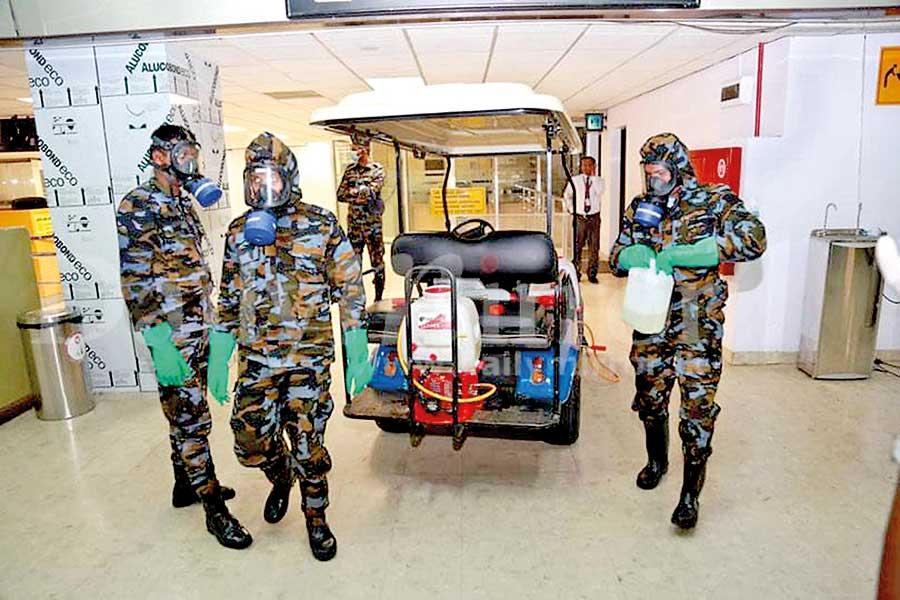 BIA being disinfected.
Pix credits Rekha Tharangani Fonseka
Pre-planned decisions may not work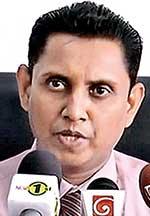 In his comments, Government Medical Officers' Association (GMOA) General Secretary Dr. Haritha Aluthge said similar groups such as those who travelled in the same flight will be taken to a quarantine centre in one bus. "If a group comes from flight A, that group will not be mixed with a group from flight B. The ideal at a quarantine Centre is to keep everyone in separate rooms but with our limited facilities they are being kept as a group. The main objective of a quarantine Centre is to stop the virus from spreading into the community. But there have been cases of cross infections which we still haven't been able to stop completely."

When asked about ICU facilities in case more people are tested positive, Dr. Aluthge said right now there are 581 ICU facilities in the country. "We therefore have requested support from the private sector as well. As a temporary measure we can use the Ford ambulances which were donated to the government since there's a ventilator in them. This way we can increase the capacity in case of an emergency. Our main aim is to stop the virus from spreading to high risk groups such as those with existing illnesses and the elderly.
If someone over 60 to 70 years of age has diabetes, hypertension or renal diseases it is advisable to send someone in place of them. We see how highly equipped countries such as UK and USA are being affected as a result of delayed responses. We have limited facilities and Human Resources and therefor the public have to play their part in curbing the spread of this virus".
"We came from the UK and decided to move to the quarantine camps because we felt the travel ban might not be lifted if the situation worsens. Around 9pm, we were asked to board a bus where we had to stay while awaiting another flight to land and finally left the airport premises at 2.34am"

With Colombo, Gampaha and Puttalam currently being declared high risk areas, Dr. Aluthge said more areas may be declared as such depending on the situation. "Right now there's an issue in Jaffna after a pastor from Switzerland, who had conducted a healing service was tested positive. Therefore, those who attended the service need to be sent into self-quarantine and as a result curfew has been extended in areas such as Vavuniya, Mullaitivu, Kilinochchi and the Jaffna District. Therefore, rather than sticking to pre-planned decisions it is important to analyze the situation and then arrive at a decision."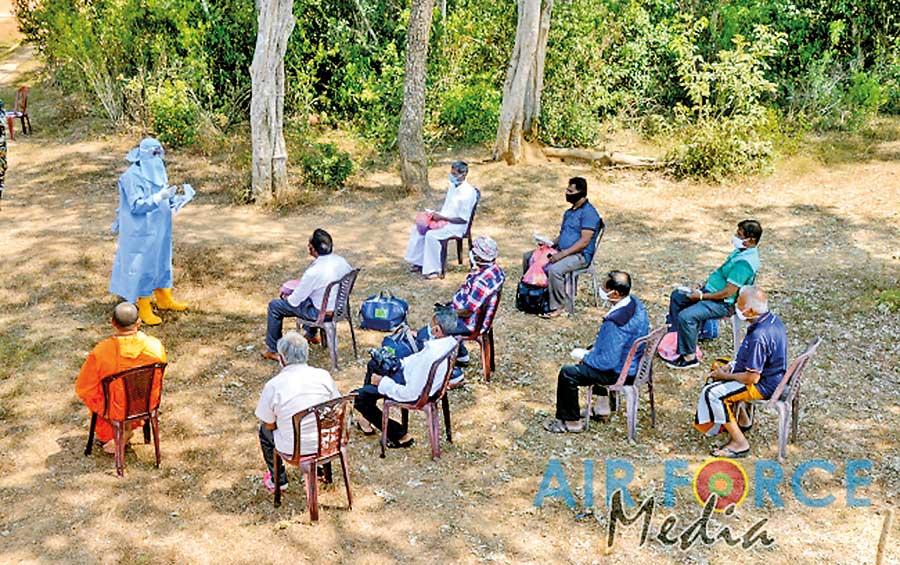 Iranamadu Quarantine Centre
More quarantine centres being set up
Identifying the influx of returnees, the Director General of Health Services (DGHS), Dr. Anil Jasinghe announced that several more facilities would be set up to be used as quarantine centres. As such the Mulleriyawa Colombo East Base Hospital will be used as a quarantine Centre for expectant mothers. The Voice of America building complex is currently being upgraded and the Neville Fernando Teaching Hospital is also ready for use.
Apart from that the Homagama Base Hospital, Werahera premises of the Kothalawala Defence University has been converted to an intensive care unit with 30 beds to attend to suspected cases. The Sri Lanka Army has also arranged several more centres in Pompemadu, Punani, Panichankerni, 18 Sri Lanka National Guard Camp at Meeyankulam, Borawewa, Galkanda, Army Base Hospital and Gemunu Watch Camp at Diyatalawa, Damminna and Rantembe.
Meanwhile, several leading hotels including Citrus Waskaduwa and Trinco Blu by Cinnamon have offered their resorts to be used as quarantine centres if the need arises.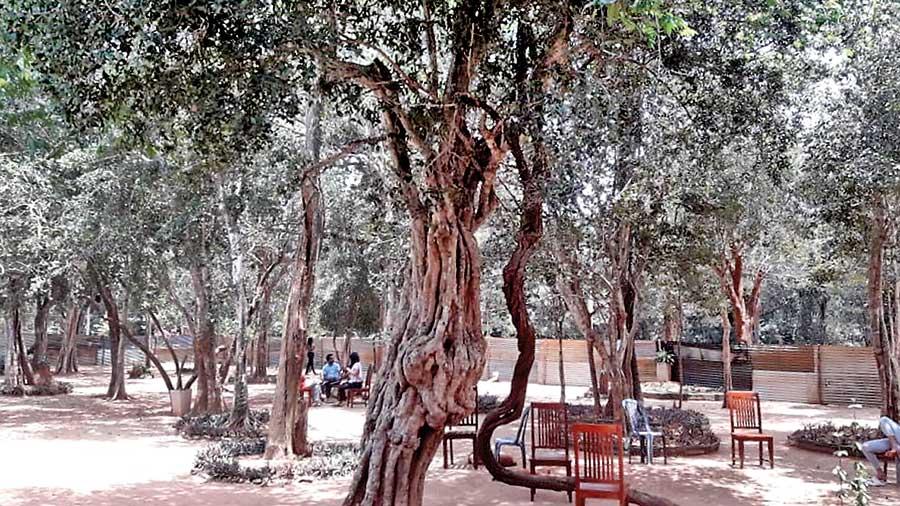 Quarantine Centre Vanni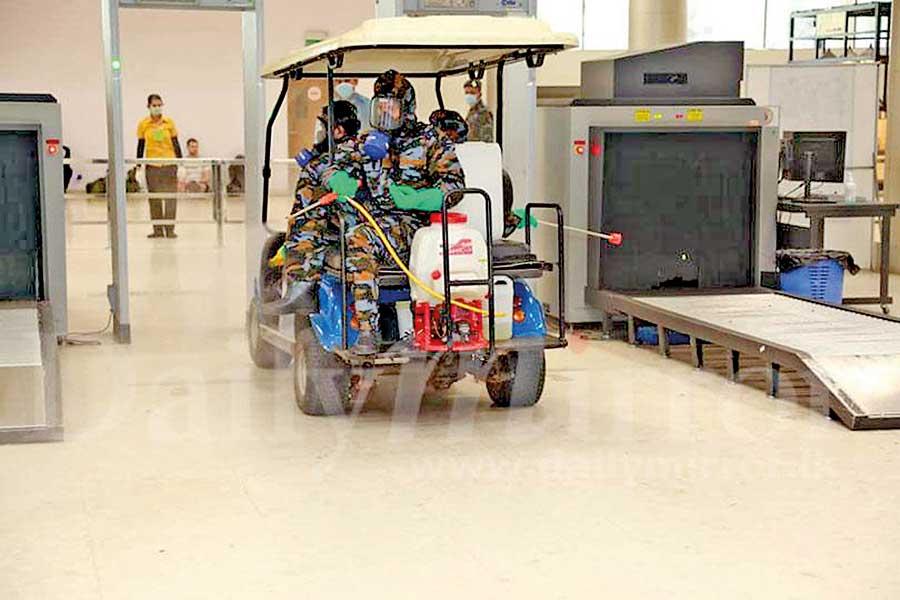 At Bandaranaike International Airport