---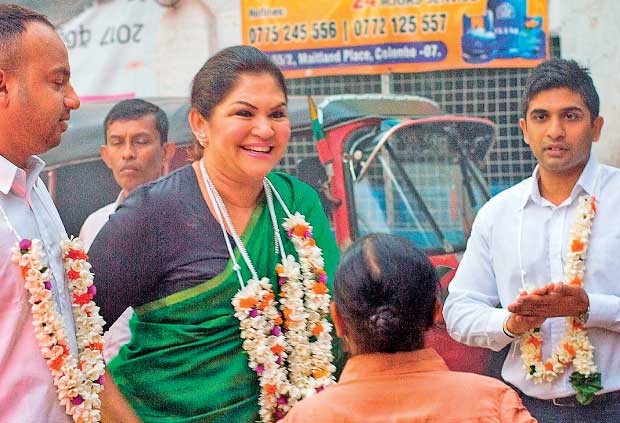 Colombo United National Party (UNP) candidate Rosy Senanayake, Cinnamon Garden candidate Duminda Attygalle and MP Kavinda Jayawardane at Maitland Place, Garden No-55 (Tharawatte)
Duminda Attygalle commenced his political career a few days ago and is set to contest the upcoming Local Government Elections from the UNP ticket.
Young Attygalle will be UNP's candidate and will contest the Cinnamon Gardens Ward for a seat in the Colombo Municipal Council. He commenced work auspiciously with the blessings of the of the Triple Gem. He addressed a public gathering at Garden No 55 (Tharawatte) in Maitland Crescent.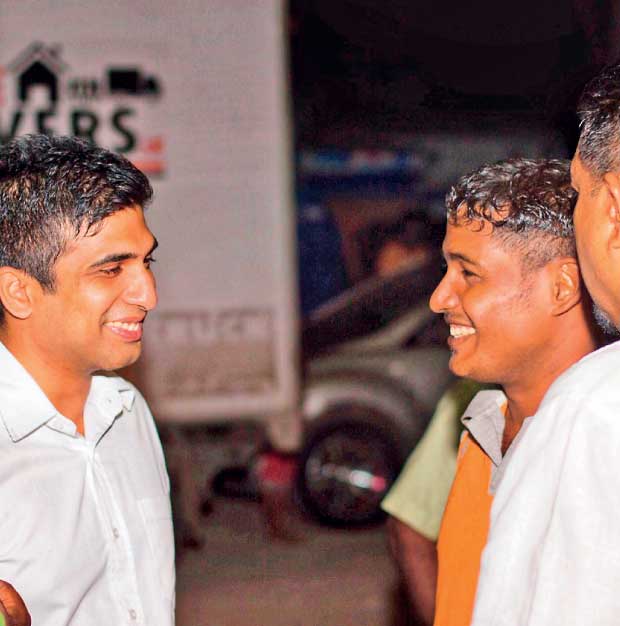 Budding UNP politician Duminda Attygalle set to contest the upcoming Colombo Municipal Council Elections, seen with supporters at Tharawatte in Cinnamon Garden, inaugurating the ward campaign.
The meeting was patronized by Rosy Senanayake, the UNP Mayoral candidate for the Colombo Municipal Council along with Member of Parliament Kavinda Jayawardena, Shahul Hameed, son of former Speaker of Parliament M.H. Mohammed and Ajith Pathirana, Chief Organizer for the Borella Electorate.