---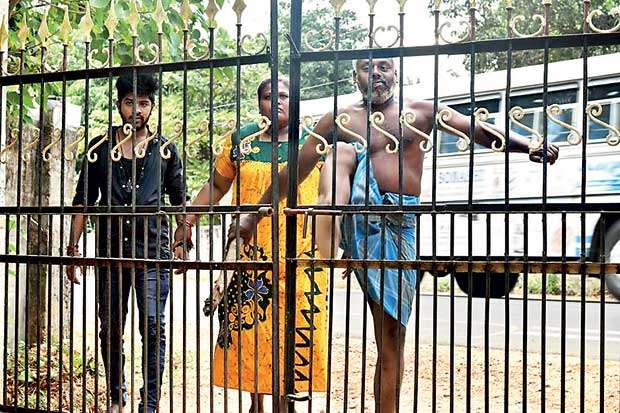 "The future star of Sinhala pop music was discovered by him, and not by any of the big names

He migrated to Denmark after the 1983 riots

He produced Mohideen Baig hit song Buddhang Saranang Gachchami"
---
It is hard to imagine singing star and 70s-80s heartthrob Milton Mallawarcchchi was unable to find a buyer for his record containing the hit Ivuru Thala. But musical history has such shocks in store for us, buried in the annals of time.
The name of Subramanium Shanmugam may not sound familiar to most people unless someone from a previous generation remembers the Shans Record label from the 1970s.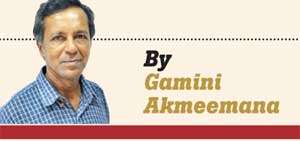 The future star of Sinhala pop music was discovered by him, and not by any of the big names of the then-thriving recording industry.
Denmark Shan, as he prefers to be called, arrived in India with his family as a refugee following the July 1983 riots. In 1985, he migrated to Denmark.
Back in Sri Lanka recently, he spoke to the Daily Mirror about his life, its ups and downs, and his life as a producer of records, cassette tapes and films in Sri Lanka and in India.
"Now I think what happened in July 1983 has actually done good to me," he smiles. "If that didn't happen, I wouldn't be in Denmark now."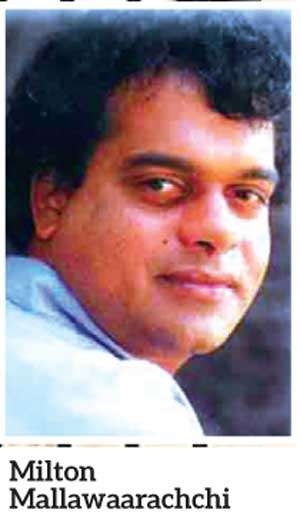 His daughter is an eye surgeon today, the first among Sri Lankan Tamil refugees to graduate as a medical doctor. In the riots, he lost his home and all belongings, but no loved ones. You can see that he isn't inclined to mope. Overall, life has been good to him and this is reflected in his positive attitude and sunny smile.
Denmark Shan was born in 1942 in Karainagar, Jaffna. His father was an Apothecary and Shan attended the Kopai Christian College.
He discovered a talent for singing early in his life. But conventional wisdom demanded a career other than in the arts. Selected to study Agriculture at the Peradeniya University, he found it rather boring and left without graduating. He wanted to be a composer of music.
He did become one, even though he didn't play any instruments and didn't know scales or music theory. But it wasn't by composing music that he began to earn a living.
He had the luck to be associated with the film industry right from the start. His first job was at a Ceylon Theatres subsidiary called Ceylon Studios. Lester James Pieris' Golu Hadawatha was being filmed there at the time.
Working there, he met the best-known film directors of that time – Lester, K. A. W. Perera and Amaranath Jayathilake, as well as actors and singers, including H. R. Jothipala.
This was followed by a job at the Imperial Talkies Company, which owned the Imperial Cinema at Panadura. Shan was put in charge of the cinema. During this time, he composed his first successful songs. His first record, a 45 rpm, contained three songs and a baila instrumental. As he could not play instruments, he hired a musician to note down the melody as it came to him.
Sung by H. R. Jothipala, these three songs – Mal Sara Mal Dunne, Neela Desa Soya, and Amuthuma Reyaki became hits overnight.
This success was followed by more records. The second record contained the song On Chili Chili by Jothipala.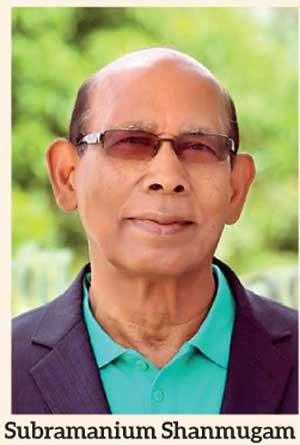 The quantity was small but he was successful with each undertaking, so much so that Gerald Wickremasooriya, king of the Sinhala pop recording business at the time, once joked that the only rival he feared was this little-known composer-entrepreneur from Jaffna.
The three hit songs in that first Shan Label record were written by Karunaratne Abeysekara. When he asked Karu how much he wanted for the lyrics, the most celebrated songwriter of that era modestly asked for ten rupees.
One day, when he was visiting the Sarasavi Studio, Kelaniya, recording engineer Mervyn Rodrigo gave him a 45 rpm record and said it was definitely worth listening to.
Shan recognized at once that this was an unusual voice. Mervyn Rodrigo told him that the relatively unknown new singer was called Milton Mallawarachchi, and he has been trying hard to sell this record of four songs without success.
Incredible as it may sound, one of those four songs was Ivuru Thala, which became one of Milton's biggest hits.
Shan went immediately to meet Milton Mallawarachchi and said he would buy the four songs.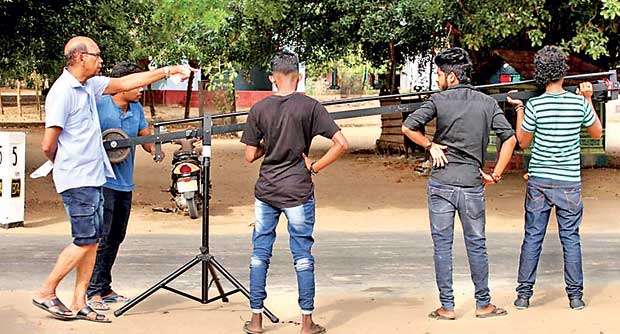 Behind the scene: Shanmugam at shooting; and still from the new production (Above and Below)
---

"Milton wanted Rs. 3,500 for those four songs and I didn't argue. There was magic in them," Shan said with a smile.
Four more Milton Mallawarchchi hits – Peradila Palagiye Ne, Etha Ran Wiman, Sayuru There and Ma Ha Eda – followed under the Shan label. These were good years for him. In 1974, he composed the music for the film Kali Yuga Kale.
He had a record outlet at Pettah and produced about 35 records. When cassette tapes became popular, he became a cassette producer.
He produced the cassette containing Mohideen Baig's famous song 'Buddhang Saranang Gachchami.'
He then tried his hand at film production and the result was a Tamil film – Illaya Nila (New Moon) starring Gamini Fonseka and Tamil actors Deepa and Thyagarajan.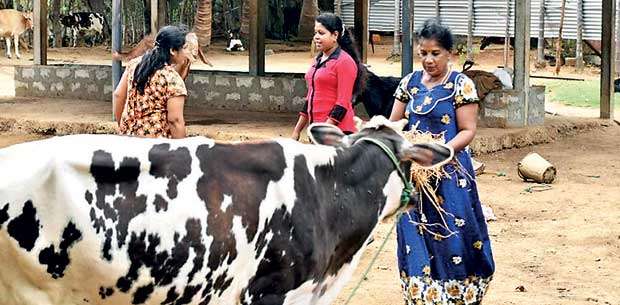 It was a colour film and was processed in Hong Kong. Celebrated Indian playback singer S. P. Balasubramaniam came to Colombo to record a song for it. The film was destroyed in the 1983 riots and was never screened.
That was a turning point. Going to India as a refugee with his family, he was helped by Balasubramaniam to produce a cassette. The singer didn't charge a cent for his efforts. But he didn't feel settled down in India and felt between two worlds when the opportunity to migrate to Denmark came.
Recently back in Sri Lanka for a visit, he was busy visiting old friends. While talking, he pulled out a single EP, his first with the three Jothipala hits. Everything else was destroyed during the riots, and now he's looking for those other Shan label records, which entertained thousands in this country. Shan is currently involved in a film production in Sri Lanka.