---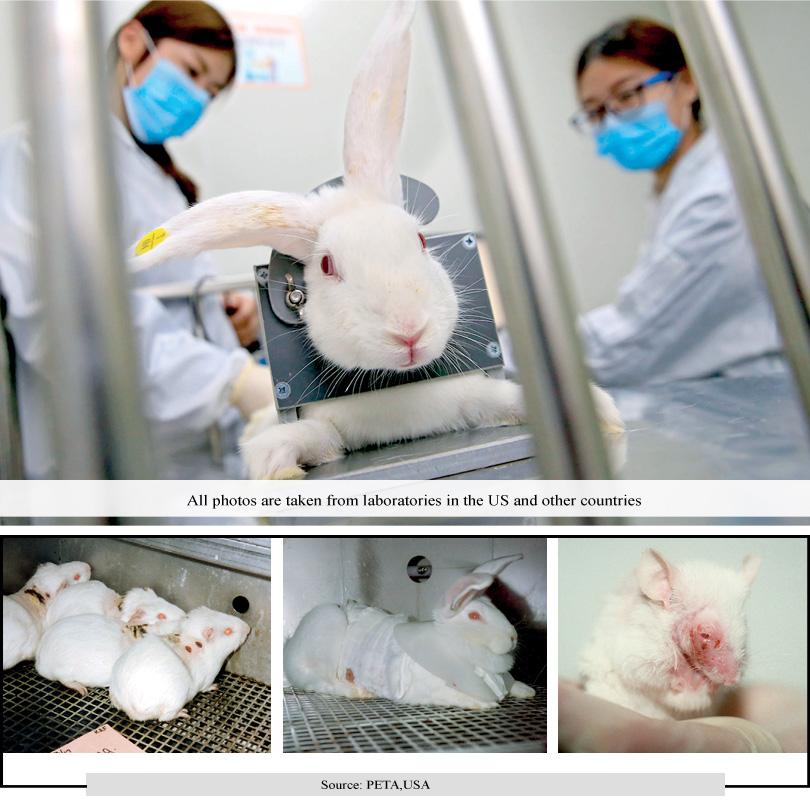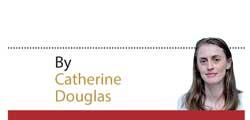 Cosmetic testing isn't bunnies trying on a new shade of lipstick or getting their fur shampooed with the latest formula.
What happens to animals in laboratories has always been a bit of a mystery to consumers.
It wasn't until photographs released in the 1980s of white bunnies with red eyes, locked in wooden boxes with only their heads poking out, that the public started to gain any knowledge on what the process involved. After these images went public, campaigns arose to stop cosmetic testing due to cruelty concerns - not just from animal activists but also from beauty companies, scientists and consumers.
While conditions for animals used for cosmetic testing have improved over the years, it's only been in the last decade that the world has seen alternatives to these methods with the emergence of scientifically approved, non- animal models of testing

What does animal testing actually involve?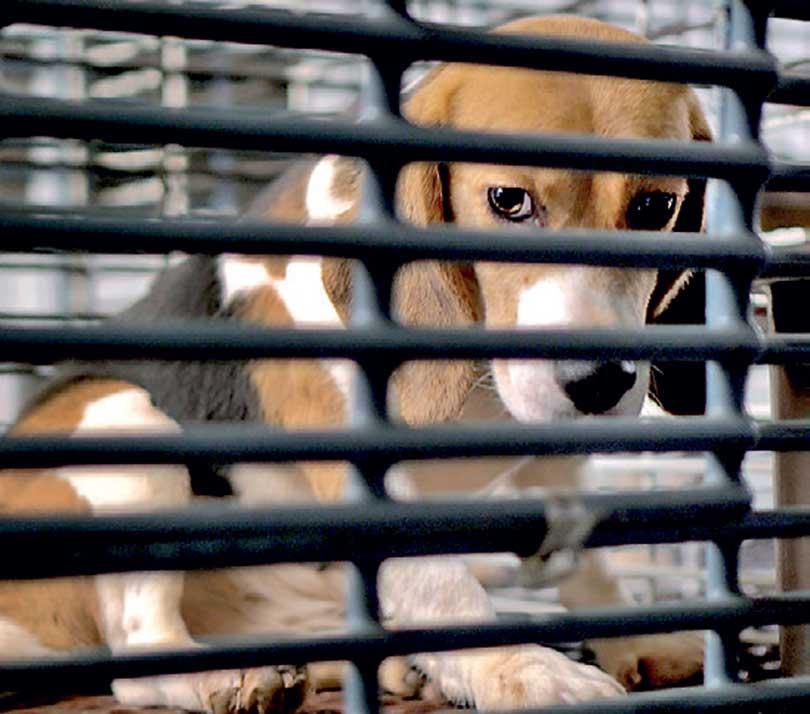 The most common animals used for cosmetic testing are rabbits, mice, rats, and guinea pigs but it's not unusual to also see dogs, monkeys and cats.

There is a long list of possible tests, with the most common being:

Skin and eye irritancy / Skin sansitisation - Also known as the Draize test, chemicals are rubbed onto the shaved skin of animals or dripped into the eyes (which are held open) to test the effects. This can cause irritation or allergic reactions, which may include ulceration, inflamed/bleeding skin, swollen eyes, blindness and usually animals are killed after the tests are complete.

Acute toxicity – Originally the test was known as the LD50, with the aim of seeing at which point the dose of the chemical kills 50% of the animals. It's now been replaced with variations such as the "Up and Down Procedure" in which a small number of animals are dosed one at a time and the dosage of consecutive animals is increased or decreased based on the survival of the previous animal. Most animals are killed after the tests are complete.

Inhalation or Carcinogenicity - Animals are forced to ingest or inhale a test substance. The substances are administered to the animals for up to two years before they are killed so that researchers can look for signs of cancer, such as abnormal cells or tumour formation.

Why are ingredients tested on animals?

Although there are thousands of cosmetic ingredients that have already been approved for human use, cosmetic companies continually want to synthesize new products with newly designed chemicals. Because there is no way of telling the effects on humans, they must be then tested for safety. Cosmetic companies that don't test on animals will use already established ingredients which eliminate the need for further animal testing on new formulas.

In most countries, testing of cosmetics on animals is not legally required but companies may choose to do it to protect themselves from potential legal action.

One of the only countries that still legally require animal testing is China. Chinese laws state that all imported cosmetic products (And many domestic products) must be tested on animals–and if not, they would not be allowed to be sold there. As the beauty industry is booming in China, the Daily Mirror emailed the People for the Ethical Treatment of Animals (PETA) Asia to find out how many animals they estimated were being used to test products.

PETA advised that based on the number of tests required and the number of new products introduced into the Chinese market, approximately 300,000 animals are used and killed every year.

In an expose by PETA US in 2012, they advised that the tests are conducted in government-owned laboratories and that companies wishing to sell in China are required to turn over product samples and to pay for the tests as part of the product registration process.

Many companies had asked to meet with government officials there and had requested that they accept non-animal test data and use non-animal tests. Unfortunately, the cosmetic companies were not offering what the Chinese officials needed, namely, training in the use of the non-animal methods as well as the laboratories in which to conduct training and testing.
Many well-known cosmetic companies from around the world advise that they don't conduct animal testing on their products.

For example, Unilever states in their cosmetic animal testing policy on their website that while they are against animal testing, "Occasionally, across our portfolio, some of the ingredients we use have to be tested by our suppliers to comply with legal and regulatory requirements in some markets; and some governments test certain products on animals as part of their regulations."

According to PETA Asia, statements such as these usually refer to the fact that they sell their products in China.

Because of these regulations in China, companies who are against animal testing make exceptions to access the lucrative Chinese market, rather than choose not to sell their products there, as companies such as Spa Ceylon and The Body Shop have done.

There is good news though…

Companies such as Unilever, while selling their products in China, are actually the main company leading the way to stop cosmetic testing on animals.

In a recent press release, Unilever advised that they have partnered with global animal protection organisation, the Humane Society International (HSI), with a goal of eradicating all cosmetic animal-testing worldwide.

Unilever has thirty years' experience in developing non-animal approaches for product safety testing and claim they are willing to share their research to bring about the end of animal-based cosmetic testing.

Other big beauty brands L'Oreal and Procter & Gamble are also taking leading roles in helping China to move away from animal-based testing methods (Although both companies also sell their products in China).
PETA US has provided a grant to the Institute for In Vitro Sciences (IVSS) to train scientists in non-animal methods with the support of a number of cosmetics companies and trained scientists in China, and is now working with officials to have these techniques accepted. They advised that there has been some progress; one non-animal method has been accepted, and from 2014 it becomes possible to sell some products in China without pre-market animal testing. This is under the condition that the product is manufactured in China and it sells only non–special use products (Basic cosmetics, toiletries, and hair-care products).

While this means the company can avoid pre-market cosmetic testing and essentially say their product isn't tested on animals (Unilever's Dove has most recently claimed this) there is a catch; these finished products can still be subjected to post-market animal-testing.

This means that any cosmetic item can be pulled off the shelves and tested on animals if the Chinese authorities deem it necessary.

So, what are the alternatives?

According to the New England Anti-Vivisection Society, the following are regularly used non-animal-testing methods:
In vitro (test tube) test methods and models based on human cells and tissue cultures.
Computerised patient-drug databases and virtual drug trials.
Computer models and simulations.
Stem cell and genetic testing methods.
Non-invasive imaging techniques such as MRIs and CT Scans.
Microdosing (In which humans are given very low quantities of a drug to test the effects on the body at the cellular level, without affecting the whole body system).

Non-animal based methods are all believed to be faster, cheaper and more reliable than animal tests.

The EU, India, Israel and New Zealand have all completely banned the animal testing of cosmetics in their own countries (while some countries have even gone as far as to ban the sale of imported cosmetics that have been tested on animals). The Daily Mirror recently contacted Shiwantha Dias, Co-founder and Managing Director of Spa Ceylon, who do not test any of their products on animals on how they test for product safety.
Mr Dias advised:
"We use a mixture of methods including modern laboratory tests with substrates that mimic skin tissue, human volunteer panels, as well as product challenges that test to gauge safety and efficacy. To the best of our knowledge, we believe these methods are equally effective. "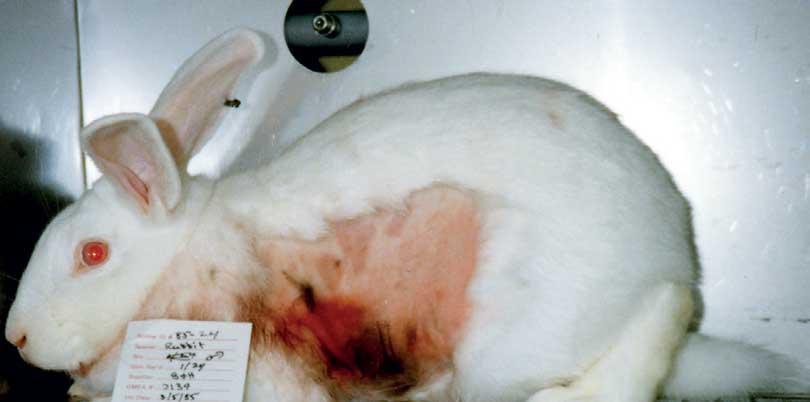 Source: PETA, USA

Where does Sri Lanka stand on the issue?

At this stage, it is unknown if Sri Lanka carries out any cosmetic animal testing or requires any imported products to be tested on animals.

In the proposed Animal Welfare Bill of 2006, there is a clause banning cosmetics tested on animals for either individual ingredients or the finished product.

At this stage, it does not mention if cosmetics tested on animals from other countries should be allowed to be sold in Sri Lanka. Currently, the proposed Bill is at a standstill while animal welfare groups and the public continue to put pressure on politicians to get it passed.


If I want to avoid animal testing completely, how do I know?

Most companies will have their animal testing policies on their website. The language can be ambiguous but check that they are mentioning that they don't test only the finished product on animals, but also individual ingredients. Companies will use statements such as "X company does not test on animals and we never ask others to do so on our behalf. Exceptions can be made if a regulatory body demands it for safety or regulatory assessment."This usually means that they sell in China, so there will be animal testing conducted in either pre/post market or both.

Certification bodies such as PETA, Choose Cruelty-Free or the Leaping Bunny will put their logo (usually the form of a bunny) on products to give consumers peace of mind when choosing cosmetics if they wished to avoid animal testing.

As the global movement picks up to ban cosmetic testing on animals, celebrities such as Sri Lanka's Jacqueline Fernandez are giving a voice to the animals. In a recent statement at the Body Shop's 'Forever Against Animal Testing campaign, she states that "I personally believe that real beauty cannot be achieved at the cost of harming anyone, especially animals. The concept of animal testing for cosmetics and its ingredients is outdated, cruel and unnecessary and should be banned forever. A socially responsible world cannot continue testing measures that prove hazardous to anyone's health."

Whether you are for or against animal testing, with the introduction of non-animal methods proving to be equally effective in regards public safety, it is hard to make a case for cosmetic animal testing when viable alternatives exist that don't put animals through pain, suffering, and eventually, death.