---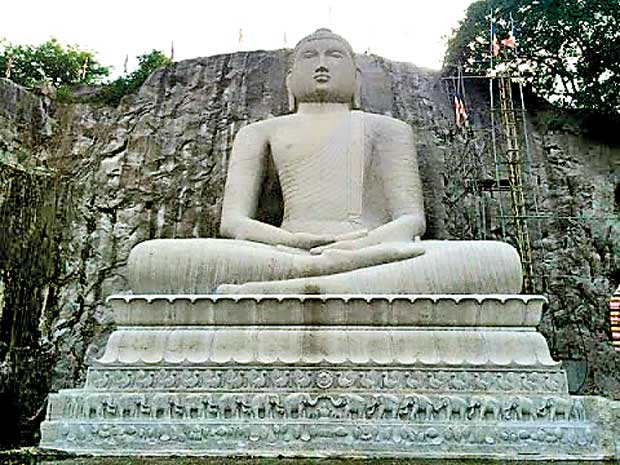 Devanayagam Eswaran, Chairman of Eswaran Brothers, was a unique human being who had elevated himself to a high level of mindfulness. Following in the footsteps handed down by Hindu and Buddhist philosophies, he had reached a level of mindfulness where one gives up traits such as greed, lust and jealousy.
While a deeply religious Hindu, he is someone who will be remembered for his great contribution forwards Buddhism.
After the destruction of the colossal Bahamian Buddha statues in Afghanistan in 2001, there was a pale of gloom over the entire Buddhist world.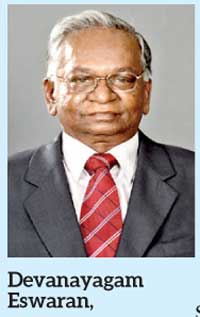 This sad news reverberated across the world and in a quaint town of Rambadagalle in the Kurunegala District, many questions were raised among the Buddhists as to what they could do to at least in some small measure to make up for this loss.
Instead of choosing revenge, the Buddhist clergy in the area suggested that a bigger statue be built to compensate the loss.
It was a mighty task and one which could never have been achieved if not for Devanayagam Eswaran.
A devout Hindu, he had commissioned the building of the statue of Lord Hanuman in Ramboda. Upon hearing of the uphill task undertaken to build a Buddha statue in Rambadagalla, Mr Eswaran enthusiastically extended his assistance by personally inviting Muthu Muthiah Sthapathi – a world-renowned Indian sculpture to undertake the project.
Thus started our strong friendship and close association during which Mr Eswaran did all he could to assist in the project. The 65 feet tall Samadhi Statue of the Buddha in Rambodagalle Viharaya is a reality today and a lasting tribute to Mr Eswaran's selfless contribution towards Buddhism. It is because of the effort and support by this Hindu friend that this ambitious project became a reality. Our friendship started in 2002 and continued till he passed away in January this year. In the desert of humanity, he was an oasis, someone who brought peace and tranquillity relief to anyone who associated him.

-Ven. Egodamulle Amaramoli Maha Nayake Thera
Moneragala Temple, Rambadagalle