---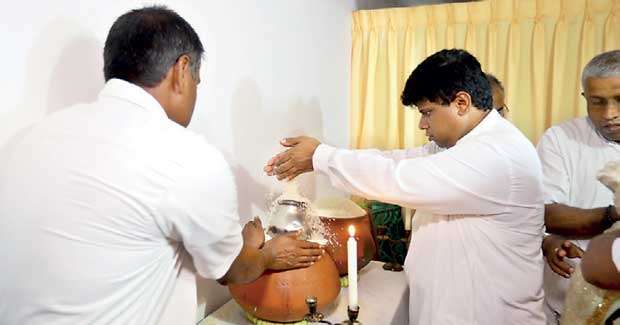 Diyawadana Nilame Pradeep Nilanga Dela distributing 'new rice' to registered devales and temples which existed from the era of the Kandyan Kingdom

The granary or 'Atuwa' in Pallekele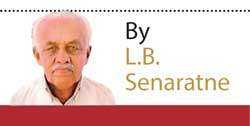 The 'Aluthsal' ritual at Sri Dalada Maligawa -- where eighty measures of new rice is offered to the Sacred Tooth Relic -- was conducted last Sunday, the morning of Duruthu Poya. Service monks headed by Venerable Panditha Narampanawa Ananda Thera conducted the rituals with Diyawadana Nilame Pradeep Nilanga Dela.

Popularly known as 'Aluth Sahal Mangalle,'it is a harvest festival of the Maha season in Sri Lanka. It involves the first batch of new rice after being harvested, threshed and winnowed being offered to Lord Buddha and deities. The ritual of offering new rice dates back to the time of King Keerthi Sri Rajasinghe. History records that the king was unable to conduct Thai Pongal rituals (harvesting rituals dedicated to the Sun God), though he was by birth a Hindu. Since the Kandyan Kingdomwas a Buddhist realm, he brought forth this ritual and offered 'new' rice from the royal fields of Gurudeniya. This ritual and the Sacred Tooth Relic were properties of the king. Since then, the ritual had been performed diligently even during the period of British administration.

In the modern day, however, rice is brought from the granaries in Pallekele one week ahead of the ritual. In addition, it is the duty of Sri Dalada Maligawa to distribute rice for the Duruthu Poya morning offering of 82 temples and devales in the Central Province, which once came under the Kandyan Kingdom.

From the granaries in Pallekele, the distributed rice was brought in procession to Sri Dalada Maligawa and surrounding devales and temples. Then, on Duruthu Poya which fell on Sunday (20), the cooked rice was offered as Buddha Pooja.

During his time, King Keerthi Sri Rajasinghe offered rice of Gurudeniya paddy fields to Sri Dalada Maligawa and adjacent devales where the traditional 'Atuwa' or granary was also located. However, this was before the filling of the Victoria Reservoir. After the filling of Victoria, Sri Dalada Maligawa had to relocate the granary to Pallekele.