---
Sybil Wettasinghe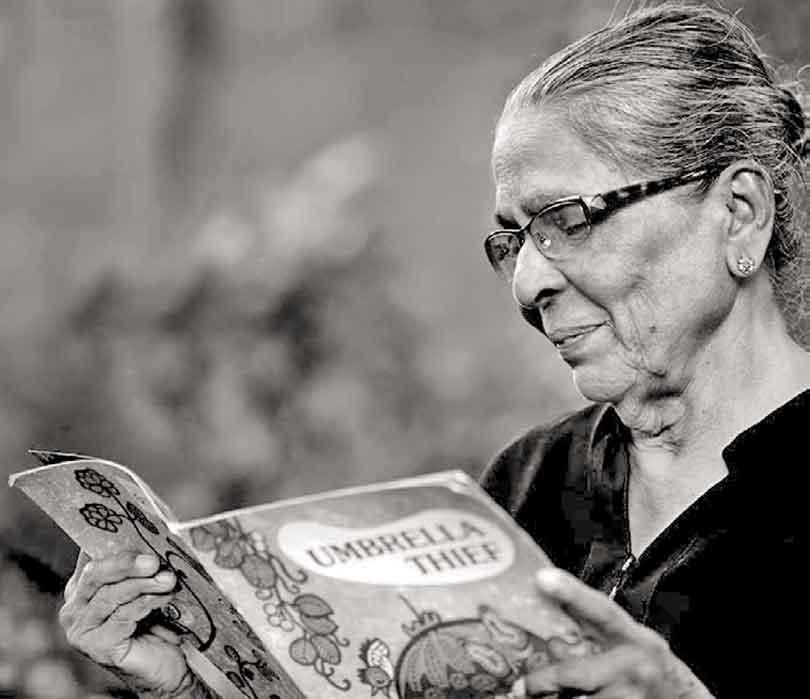 In March the author was dazzled by being entered into the Guinness Book of World Records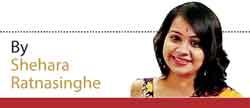 Kalakeerthi Sybil Wettasinghe, who was fondly known as 'Sybil Nenda' by children all over the world, bid goodbye to all of us on July 1. She was 93 years old at the time of her demise. The revolutionary changes done by her to our country's journalism and children's literature will always remain in the hearts of people due to her authenticity and unparalleled imagination. Anybody who enjoys her illustrations would recognise her unique style of drawing in a heartbeat.

Early life

A gifted, little girl named Sybil de Silva was born to this world on October 31, 1927 in Gintota, a beautiful village belonging to the Southern district of Sri Lanka. She was the second in a family of five siblings. She spent the first six years of her life in her village where she was enrolled at the Gintota Buddhist School to start off her primary education. Her mother was an artist in lace making while her father was a building contractor. She was often in wonder and was astonished by the tales narrated to her by her grandmother. Little did she know that a childlike sense of wonder would never leave her mind. Her life in her ancestral village seemed like a beautiful, whimsical dream; a dream consisting of beautiful humans with overflowing kindness and love. The time she spent in Gintota according to her many reflections about her past, was the happiest. By the age of six she moved to Colombo, where she entered Holy Family Convent, Bambalapitiya. She was fondly called as 'Kalu Du' by many. Even though Sybil's mother wanted her to pursue her studies and resent her urges in illustrating and writing, her father was very considerate and was able to identify the hidden gem within her. He sent some of Sybil's drawings to the Colombo Art Gallery, which attracted the artistic eye of H.D. Sugathapala, the Head Master of Royal Primary School. Her drawing made him come looking for her. That was to get her to illustrate one of his books. This paved the way for Sybil to be acknowledged by the greatest Sri Lankan novelist of all time, Martin Wickremasinghe who stated that "the illustrator of this book will be a wonderful artist in the future". Her mother being a great admirer of Wickremasinghe, changed her mind and gave Sybil permission to join the Lankadeepa. She was the first female to legally join as a staffer in a Sinhalese newspaper. She later joined Times, where she molded herself into a bilingual journalist.

Life as a journalist

Her tenure at Lake House sparked a touch of romance to the young Sybil's life. The Chief Sub Editor of the Janatha newspaper, Dhanapala Wettasinghe frequently came and examined her illustrations and left her with comments. Once, she was invited by him to write a story for the newspaper and the editor suggested her to write a story every day. This person who came and watched her draw at Lake House became her husband. "He really was my biggest fan and my best critic. I owe it all to him. When I was pregnant with my third child I got the opportunity to participate at an UNESCO training workshop in Burma. Even with the opposition of my mother and my mother-in-law on going, my husband sent me off because he believed in me" Sybil once happily recalled. The book "Umbrella Thief", compiled and published in the year 1956, was Sri Lanka's first ever children's book with illustrations and stories blending together.

She received acclaim, particularly from Regie Siriwardena for this book and it was translated into many languages around the globe. Later, she won the third prize at an international illustration competition which was held in Japan for "Umbrella Thief". She also won the Best Foreign Book Award of Japan and The Most Popular Children's Book for the same publication. Her story of umbrellas travelled across the globe, to different countries including Norway, Sweden, Denmark, Korea, China and North America and were translated into several languages.

Popularity

Inspired by the positive reception for her first ever book, she went on to produce over 200 publications. Little granny (1970), Run Away Beard (1999), Vesak Lantern (1965), Child In Me were translated into several languages like Japanese, Dutch and Mandarin. Her book Vesak Lantern won the prestigious State Literary Award for The Best English Children's Book in Sri Lanka in 1996. In the year 1995 her book "The child in me" won the Gratiaen Prize for The Best English Children's Book. Most of these books reflected advices to parents. These stories came naturally from her heart because there was a child always hidden within. Books by Hans Christian Anderson had been an inspiration for her to write as a kid, but later in life she had a liking towards the books of Roald Dhal which she came across in her grandson's book shelf. Apart from illustrating for her own narratives, she tried her hand at drawing illustrations for stories by others.

In the late 80's and 90's she wrote several books to enlighten her readers regarding the ethnic conflicts prevailing in Sri Lanka and regarding children's rights and abuse to send a message.

In March the author with worldwide acclaim, was dazzled by being entered into the Guinness Book of World Records for her publication 'The Wonder Crystal' for having the most number of alternate endings. It has 20,000 alternate endings written by children.

She had always lived a life full of longstanding happiness and unhindered imagination, with a magical sense of wonder. She believed in respecting oneself while cultivating self-love. She often took advice from children and used their ideas and criticism in her writing. Even though she received numerous awards throughout her lifetime, she believed that nothing values more than the feedback from young readers. She was a happy mother of three and a grandmother of five, who lived her life to the fullest, with a heart of gold. Her life will undoubtedly be celebrated every day with love, by her readers of Sri Lanka and beyond. Her stories reflected brown skinned children, houses made of clay and grandparents with silky gray hair which indeed portrayed the true Sri Lankan culture to the whole world.

Sybil was an inspiration to all those who wanted to be better humans; humans who would remain true to their own roots and beliefs. She reflected humanity in her, in its purest form, by always being a true child at heart. A quote from her Guinness World Record winning book 'The Wonder Crystal', would be a fitting farewell to this great, veteran authoress and it goes: "I don't belong here" said the strange child. "My home is far away, further than the clouds in the sky. I'm the daughter of the King of The Crystal Kingdom. I came here with my father's permission on a short visit"