---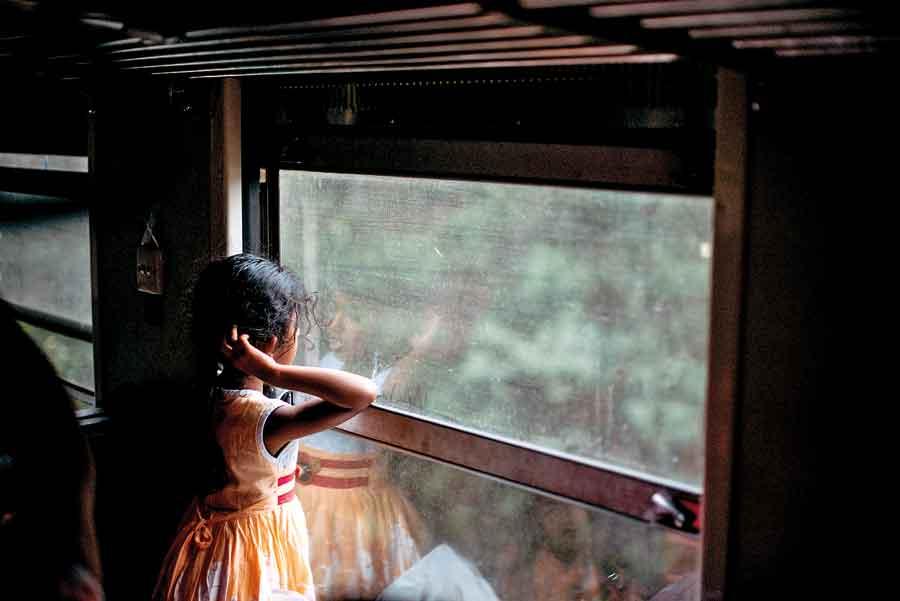 Vulnerabilities of families grappling with a life after maternal migration are only worsened when children are neglected. Pic by Etienne Boulanger
"Who will stand guarantee to obtain loan?"
"56,057 out of 212,162 migrants were women in 2017"
Since the migration of her mother three years ago, 16-year-old Nilmini* is responsible for the well-being of her family. With her two younger sisters, Nilmini lives in Rasnayakapura, a town which belongs to the district producing the highest number of female migrant workers in Sri Lanka. However the three sisters no longer live at their humble family home due to the events which unfolded after their mother's migration.
"One Friday, we didn't go to school because our father didn't permit us to. By noon he returned home, drunk. I could tell, because he was reeking of alcohol. He was very aggressive and forced us to stay indoors, all day" Nilmini recalled.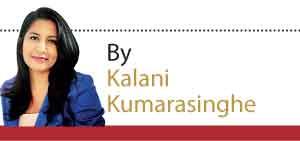 "The following day, our aunt visited us and I told her about my father's behaviour. My father was within earshot and he was furious. He got hold of a broomstick, broke it in two and hit my head repeatedly about three to four times, until my aunt intervened and rushed me to hospital," Nilmini said. When she was discharged from the hospital and returned home, Nilmini was verbally and physically abused by her father Asela*. "I was frightened to note the way he behaved. I was embarrassed and ashamed. I never want to see him again because I don't want my sisters to suffer the same fate as me," she said. "I later heard that my father was hospitalised following a suicide attempt. But he survived," Nilmini added. "With the intervention of the police, and the JMO, Nilmini and her two sisters are now living under the protection of her aunts," Police officer M. Karunathilaka said in a report filed following the incident.
The case subsequently filed against Asela, who was charged with statutory rape, is just one out of many simila212,162, r cases in the KurunegalaHigh Court. The Sri Lanka Bureau of Foreign Employment (SLBFE) discloses the total number of departures for foreign employment in 2017 as 212,162, of which 56,057 have been housemaids and 7,227 are from Kurunegala alone.
National Project Coordinator of the International Labour Organisation (ILO) for Sri Lanka, Swairee Rupasinghe while acknowledging the positive impacts of parents migrating, notes that children often find it difficult to adjust to different family members taking over the role previously played by the mother. "Feelings of being neglected and unloved may emerge and manifest in children being rebellious or being unduly influenced by external parties in the absence of supervision" she said. She added that children often not have correct information about the parent working abroad, such as the name and address of recruitment agent or the parent's residential address overseas. "Such information is especially useful when there is a complaint or dispute," she underscored.
Vulnerable Family Structure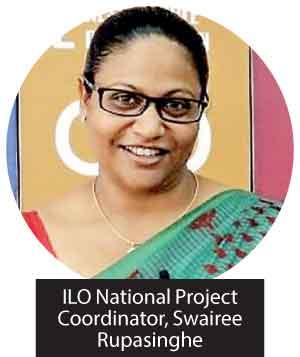 A 2017 study for the UN Country Team in Sri Lanka on Migrant Domestic Workers points out that the care of children was usually taken over by the mother, or parents of the migrant woman. Vulnerabilities of fractured families grappling with a life after maternal migration are only worsened when children are left neglected, abandoned and with a guardian unable to offer the love and protection of a family.
S.H. Chandralatha from Devundara said she sought employment overseas as she could not afford to look after her two children following her husband's disappearance during the 1980s. "My aunt took care of my children during the time I was abroad. There was no financial support from the government for women like us. Working as a housemaid in Kuwait was the only option I had," Chandralatha recalled. However, her absence took a toll on her children's education. "Both my children stopped going to school after their O/Levels. They don't even want to discuss higher education. When I returned to Sri Lanka, we had a small celebration at home. A little while after interacting with the extended family, my daughter was crying hysterically and my son collapsed a few minutes later," she recalled adding that her children were still not used to a family setup.
According to a 2018 Study on the Family Background Report (FBR) by the ILO, the need to build a house for the family continues to be a primary reason for women to seek work overseas. Mounting debt accrued as a result of micro-finance loans, in a context where no viable income generation is available locally, is becoming commonplace, the report said. The motivating factor was found to be the cash incentive paid to women by the recruiter for agreeing to work in the Middle East as a domestic worker.
In an attempt to address this issue, the Sri Lankan government through the recent budget proposals, introduced a loan scheme for migrant workers. "Our migrant workers are faced with significant issues in building a house," Finance Minister Mangala Samaraweera said. "As such, we will introduce the 'Sihina Maliga' loan scheme, in order to make their 'dream home' a reality." Migrant workers registered with the SLBFE and currently working abroad are eligible to apply for this loan scheme of Rs.10 million where the government will bear 75% of the interest cost. The tenure of the loan will be a maximum of 15 years, with a two year grace period.
According to Chandralatha however, many loan schemes provided to women headed households, require at least one state employee to act as guarantors to co-sign the credit agreement. "Which state employee will be willing to sign on behalf of us? Where can we find such people?" she questioned.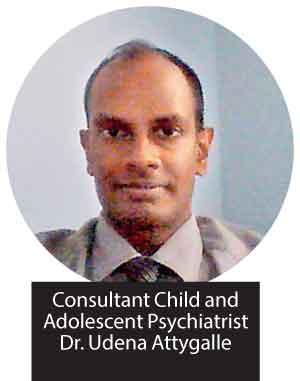 Mending Fractured Families
Consultant Child and Adolescent Psychiatrist at the Karapitiya Teaching Hospital, Galle, Dr. Udena Attygalle pointed out that when one parent is away for a prolonged period, the entire family is stressed. "As we are moving away from extended families and towards nuclear families, even a minor issue cannot be contained or addressed by the family. A number of children come to us with behavioural issues, however what they actually have are emotional issues, which manifest as behavioural issues," he noted, adding that such children are generally more vulnerable towards abuse.
Amidst calls to revise the discriminatory FBR which does not allow women with children under the age of five to migrate, the government of Sri Lanka recently launched a national campaign for safe labour migration. Nevertheless, migration through secure and transparent agencies and registration of such migrant workers with the SLBFE remains a challenge. Minister of Foreign Employment Harin Fernando speaking at the event said this was largely due to the misinformation and lack of awareness of the migrant workers and their families, an issue currently being addressed by the Ministry of Foreign Employment.
Asoka Kumara, after his wife Lakshmi had gone to Malaysia, was responsible for raising their teenage daughter with the help of his mother-in-law. While the father and grandmother implemented their domestic duties and provided for the child, they lost contact with Lakshmi due her employer who refused to allow contact with Lakshmi's family. Six months had lapsed and Lakshmi was still unable to contact her family regularly "We were worried and my daughter was terribly affected. But we made no attempt to contact the authorities, said Kumara. "I made a mistake. I should have lodged a complaint with the SLBFE. But I was afraid that my wife would get into trouble if I had resorted to do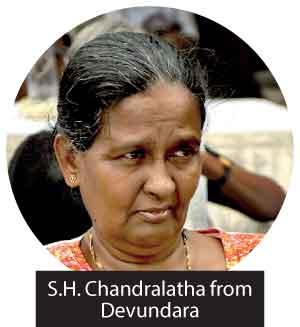 something of that sort," Kumara added. "We managed to contact Lakshmi eventually, but the employer was disgruntled and soon, Lakshmi had to come back home," he said.
Regardless of the economic benefit migration seems to provide, the absence of a mother could be expected to have a critical impact on the child's education according to researchers of the University of Kelaniya. "Our research carried out involved school children in the Gampaha district. The conclusion illustrated that the absence of the mother negatively affects the educational performance of the child," said Lakshani Dissanayake of the Department of Statistics and Computer Science, University of Kelaniya. They identified the presence and the involvement of the mother as an important driver for better educational performance. "Special attention should be paid to children of families where the mother has migrated," she underscored. "It is our duty to identify and analyse these issues and provide policy makers with the necessary information they need to improve the well-being of children of migrants," Lakshani highlighted.
This story was written as part of "Reporting Vulnerable Children in Care" programme, a journalism skills development programme run by the Thomson Reuters Foundation, in partnership with UBS's Optimus Foundation. Content is the sole responsibility of author and publisher.
*Some names and identity of persons in the article have been changed to protect the privacy of individuals.