---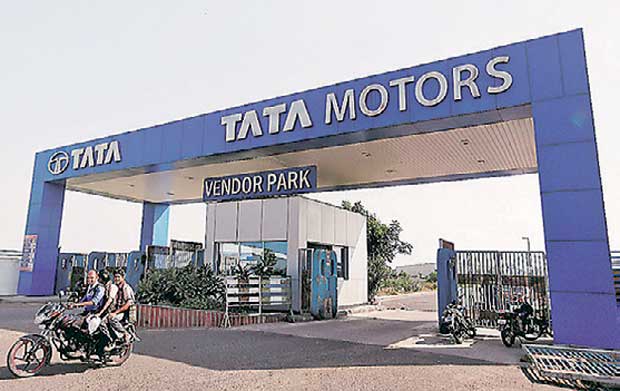 Business Standard: Reports regarding a possible partnership between Indian auto maker Tata Motors and German automobile giant Volkswagen have resurfaced. Tata Motors, which is not a dominant player in Indian passenger vehicle market, has been exploring partnerships with a few other multinational auto companies in recent years to enhance offerings.
In the past, Tata had also explored partnering with Peugeot to help the latter re-enter India. However, the French car maker is now entering India with CK Birla Group, which used to manufacture the Ambassador car. The Indian company also sold the Ambassador brand to Peugeot.
Economic Times on Wednesday reported that Tata Motors and Volkswagen may announce a partnership to share vehicle architecture and technology at the Geneva International Motor Show in March. Tata did not comment on the news.
German business magazine Manager Magazin had reported in July 2016 that Volkswagen and Tata Motors might partner to develop small cars, especially for the emerging markets, including India. An industry expert said he does not see a lot of synergies between Tata and Volkswagen at the product level. There is a scope to partner in operations at the plant level, he added.
"Such partnerships are guided by the value partners bring to each other. The key to success is understanding and transparency. Problems arise in cases where both partners have a direct interest in the same line of business. Globally, the Renault-Nissan alliance is a good example of a successful alliance," said Amit Kaushik, Managing Director (India) for Urban Science, a Detroit-based auto consultancy firm.
Indian companies have formed and ended several kinds of partnerships with international auto companies. Some have worked while some did not. A highly successful example was Hero's partnership with Japan's Honda for motorcycles. The joint entity captured bulk of the market before deciding to part ways six years ago.
Tata Motors had a partnership with Italian car maker Fiat to distribute the latter's cars in India. But that did not work and was brought to an end in 2012, six years after the partnership started. Another home-grown auto maker M&M had formed a joint venture with French car maker Renault to make compact sedans but volume challenge led to an end of this tie-up. Renault entered India independently later and has emerged stronger with its small car, Kwid.