---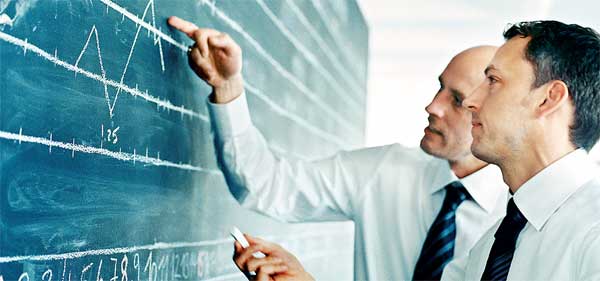 e have seen how successful leaders have mastered the art of self-leadership. They are authentic, reliable, fair and trustworthy and also compelling. Such leaders have also taken time to crystallize a personal vision of the future, which will become the foundation or cornerstone for a shared vision. They are able to attract as well as inspire commitment among the followers whose collective effort will make this vision a reality.

The followers are compelled by a cause. This starts with a vision that expresses a substantial commitment in tangible ways. Leaders must paint a picture for those who wish to enrol. It is a vision of what winning will look like and how participants can contribute their talents in the pursuit of that vision and share in the ultimate success. From the perspective of those who follow, the message is straight-forward. "This vision has a place for you and I want you involved in this project." If you ever doubt the power of the cause, the whole process fails.

By the same token, no one will sacrifice for a project, no matter how exciting, if the leader hasn't made full and clear public commitment. That commitment must inspire others to make their own choice to join and dedicate themselves to the mission at hand. Great leaders compel the followers with crystal clear ideas because they are engaged –right in the middle of the action– not at arm's length. They will sweat and toil with the team, be the last one to leave and sacrifice more than they expect
from anyone.

If your vision is to excite people, it must take them to new levels of achievement. Then, you must be able to develop and implement the strategies that will guide people toward the vision, analyse the alternatives and possibilities and set goals that will drive the organisation to sustained success. To do this will require that you are able to function successfully in several areas. The first is your role as a visionary.

A solid vision can play an important role in developing a winning organisation. A solid vision can motivate and empower everyone in an organisation to seek higher levels of performance and achievement. People want to do a good job because realizing the vision is important to them. A solid vision is inspiring and it is energizing. It provides an image of a better future that causes people to drive themselves to higher levels of achievement.

Compelling visions that move people to action, change their behaviours, focus on key priorities and follow the pathway that the leader lays out, have two attributes that can be summarized under the broad headings of content and context. Beyond that, they are developed as part of a collaborative process that engages
key stakeholders.


Content of vision
Compelling visions are not just slogans. For example, Honda's 'How we see things' or Coca-Cola's 'It's the real thing'. These may all have worked well as advertising slogans or signature lines, but they didn't lay out with any degree of clarity what the leadership of these organisations wishes them to become in the future.

The content or substance of a leader's vision must appeal to would-be followers as well as the leader. This appeal generally rests on the belief of followers-to-be that the leader can deliver something that they want and need – the feeling that their leader serves their needs and that they can achieve through their leader. They might assume this servant-leader role for selfless reasons, without care for his or her own needs, or on the other hand, to satisfy their own needs through satisfying the desires of their followers.

The first help is the division into significant purpose, values and a picture of the future. Questions such as, why does your business exist? "What does this business contribute to the community and the industry? What are you most proud of about your business? What you want your business to look like in 10 years.

These and dozens of other questions should be answered individually by each person involved in delineating the compelling vision. After sharing and discussing the answers to these questions, encourage each person to develop some ideas for the significant purpose, values and a picture of the future.

All of this information can then be utilized to develop a compelling vision for the business. Whether you use the significant purpose – values – a picture of the future format for the final product is not necessary. The necessities include:
It is compelling to everyone in the business.
It is easily understood and easily remembered by everyone in the business.
It is relevant to everyone in the business and they can each become passionate about pursuing the compelling vision.
It answers the question "why does the business exist?" in a context everyone in the business can relate to.
It clearly sounds out what is important in this business – its values.
Context of Vision
A compelling vision can serve as the cornerstone of a thriving small business. It is a key but not a guarantee of business success. Business success requires excellence in all aspect of the management of the business.

The foundation of business excellence in addition to the compelling vision is an effective leadership team. The effective leadership team is necessary to establish the business structure to establish and sustain strategic and operational excellence.

An effective leadership team accepts and works as a team to successfully execute the following responsibilities:
Define and establish commitment to a compelling vision for the business.
Establish strategy and policy.
Develop and implement organisational structure including authority and responsibility of all management positions.
Establish the roles and responsibilities for managers.

To be effective, the leadership team must have a schedule, a structure and effective leadership for meetings. The leadership team must provide strong direction, effective decision-making and decisive implementation.

Strategic excellence requires that the leadership team continuously update the business scope, business structure and human resource strategies to thrive in the agricultural and business environment of today and tomorrow.

With the increasing competitiveness of business and the accelerating change, strategic excellence cannot be maintained by viewing strategy as an infrequent activity, usually resulting in a written document, strategic excellence is dynamic not static, it requires continuously adjusting business direction in light of the changing business environment to enable fulfilment of the business' compelling vision.

It requires an effective, continuously functioning leadership team. Strategic excellence provides assurance that operational excellence will continue to result in business success. The generation of operation excellence is in the "quality revolution" that has dramatically altered the operation and competitive position of all types of businesses. This "quality revolution" is characterized as producing and delivering without compromising the attributes customers demand.

(Lionel Wijesiri, a corporate director with over 25 years' senior managerial experience, can be contacted at [email protected])